Charles Walter Hartley
Rogers, AR, 1932 - 2013
0

comment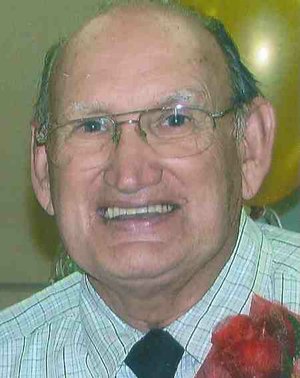 Charles Walter Hartley, 81, of Rogers, Ark., passed away at home surrounded by his family on Saturday, May 18, 2013. He was born April 19, 1932, in Wichita, Kan., to Edith and Edwin Hartley.
He had a close, personal relationship with Jesus that showed through his interactions with all who knew him. He was a member of the Church of God Seventh Day in Springdale.
After graduating from high school, he worked for 19 years for Boeing Aircraft in Wichita. In 1969, he moved to Rogers where he owned and operated the Hartley's Daylight Donut Shop on Walnut Street for two years. Then, he built houses and churches for a lot of local contractors in the area until he retired in 1994. He was a volunteer at the Rogers Recycling Center after he retired.
He enjoyed spending time with his family, bowling, fishing, and traveling. He also enjoyed watching the Razorbacks, westerns and game shows.
Charles was a loving husband, father, grandfather and great-grandfather.
He was preceded in death by his parents; one grandchild, Michael McGarrah; and one son-in-law, Russell Mills.
Charles is survived by his wife of 56 years, Joan Hartley; three daughters and son-in-laws, Connie and James McGarrah of Rogers, Jeanie and Clarence Ullrich of Coweta, Okla., and Patty and Dale Merritt of Hiwasse; five grandchildren, Michelle James, Rick McGarrah and wife, Ashley, Kimberly Gracy and husband, Trevor, Aaron Merritt and wife, Melinda, and Amy Cowan and husband, Troy; seven great-grandchildren, Trinity and Michael James, Kira and Malaki McGarrah, and Hannah, Caleb, and Hadassah Cowan; two sisters, Lilly Howland of Wichita, Kan., and Phyllis Franklin and husband, Bill, of Longmont, Colo.
Visitation will be Tuesday at 1 p.m. until service time at First Baptist Church Lowell.
Celebration of Life Memorial will be at 2 Tuesday at First Baptist Church Lowell with Rev. Gary Thomas officiating. Interment to follow at Rogers Cemetery
Pallbearers will be James McGarrah, Rick McGarrah, Dale Merritt, Aaron Merritt, Troy Cowan, and Clarence Ullrich.
In lieu of flowers, the family requests memorials be made to NWA Children' Shelter (www.nwacs.org) 14100 Vaughn Road, Bentonville, AR 72712 or www.heifer.org.
Arrangements by Epting Funeral Home of Bentonville. Online condolences at www.eptingfuneralhome.webs.com.
Published May 19, 2013
OBITUARY SUBMITTED BY:
Epting Funeral Home
709 N. Walton, Bentonville, AR
Find it at: corner of Walton and College
E-mail: [email protected]
Phone: 479-273-3443
http://www.eptingfuneralhome.webs.com/
Comments