Cathryn Elizabeth Jones
Rogers, AR, 1927 - 2013
0

comment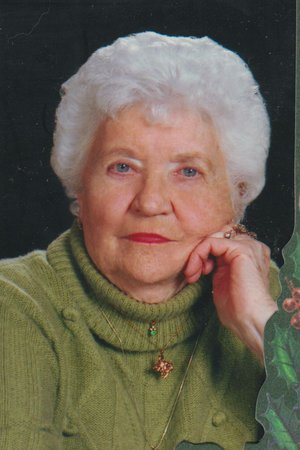 Cathryn Elizabeth Cecil Jones, 86, of Rogers, died at the Mercy Medical Center, Saturday, May 11, 2013.
She was born May 7, 1927, at Jasper, daughter of Argie Graham and Iva Ayris Brasel Cecil.
She was a graduate of Harrison High School and attended Ouachita Baptist College in Arkadelphia.
Cathryn was an active member of PEO Club Chapter U, retired member of PEO Chapter BK, Friendship Bridge Group, Good Times Bridge Club, Goldies Bridge Group, as well as various civic clubs.
She was an avid supporter of the American Indian Relief Council. She was a member of the First Christian Church of Rogers as well as various civic clubs.
Cathryn was a full-time mother to five children, three born in Kansas and two born in Texas. In 1954, the family moved to Bryan, Texas, and lived there until 1968.
She did all kinds of volunteer work at the school for PTA, was Brownie leader, Cub Scout leader, Boy Scout worker and full-time chauffeur for her children, who were in about everything that went on. In 1968, the family moved to Denver, Colo., then on to Florida, North Carolina, Arkansas, New Mexico, and retiring in Arkansas in 1987.
She was preceded in death by her parents, one sister and her husband, John Charles Jones, to whom she was married for 57 years.
Survivors include her four sons, Dr. Charles Graham Jones, M.D., of Boulder, Colo., (wife Synneve), Robert Douglas Jones of Arlington Texas (wife Paula), John Michael Jones of Madison, Wis., (wife Kathleen), Steven Craig Jones of Dallas, Texas, (wife Shawn), and a daughter, Linda Carol Jones Holm of Castle Rock, Colo., (husband Arthur); sister, Carolyn Gokendach of Harrison; she also leaves 13 grandchildren, and eight great-grandchildren.
Visitation will be 5-7 p.m. Thursday, May 16, 2013, at Rollins Funeral Home Chapel.
Funeral service will be Friday, May 17, 2013, at 10 a.m. at the First Christian Church, 13th St., Rogers. Burial will follow at Maplewood Cemetery, in Harrison at 2:30 p.m.
Memorials may be made to the PEO Chapter U of Rogers, care of Luann Felts, 1406 W. Birch Dr., Rogers, AR 72756.
Online condolences can be made at www.rollinsfuneral.com.
Published May 15, 2013
OBITUARY SUBMITTED BY:
Rollins Funeral Home
1401 W. Hudson Rd, Rogers, AR
Phone: 479-631-6617

Comments