Lester D. Ceola
Rogers, AR, 1933 - 2013
0

comment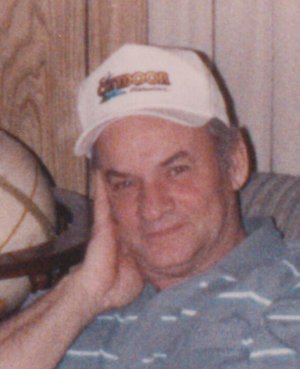 Lester D. Ceola, 79, entered into rest Monday, May 6, 2013, at his home in Rogers, following an extended illness. He was born to Fred and Catherine Cigianero Ceola on Sept. 6, 1933, in Tontitown.
He was the loving husband of Leota M. Todd Ceola, was a veteran of the Airborne Rangers, avid outdoorsman and sportsman. He enjoyed fishing, hunting, scuba diving, bowling and was a competitive archer sponsored by Black Widow Bows. He was always willing to help others, patient, honest and faithful to his family and his church.
Mr. Ceola was preceded in death by his parents; wife; daughters, Cynthia Ceola, Shana Heffner and Wilhelmina Ceola.
He is survived by daughters, Leticia (Larry) Wilson of Fayetteville, Anne (Neil) Scott of Garfield; and son, Kevin Ceola of Rogers; brothers, Cletus Ceola and Kim, Clarence and Judy Ceola, and Paul Ceola and Debbie, all of Tontitown; sister, Jeannette Rogers of Idaho. He is also survived by 12 grandchildren, five great-grandchildren, and numerous nieces and nephews.
A rosary was Wednesday, May 8, and a Mass of Resurrection was Thursday, May 9, at St. Vincent de Paul Church in Rogers. Burial followed at St. Vincent de Paul Cemetery.
Memorial gifts are suggested to a cancer charity of your choice.
Arrangements are by Callison-Lough Funeral Home in Rogers.
Published May 12, 2013
OBITUARY SUBMITTED BY:
Rollins Funeral Home
1401 W. Hudson Rd, Rogers, AR
Phone: 479-631-6617

Comments