Annabel McCollough
Springdale, AR, 1929 - 2013
0

comment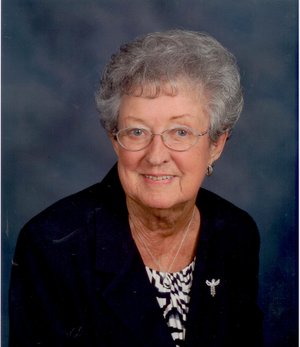 Annabel McCollough, 83, of Springdale died Thursday, May 9, 2013, at Circle of Life Hospice in Springdale. She was born Dec. 18, 1929, in Elm Springs to John William and Una Mae Burnett DeLozier.
Annabel was a beautician and owned and operated Annabel's Beauty Shop for over 60 years. She retired in 2012. She was a member of First United Methodist Church in Springdale.
She was preceded in death by her husband, Clyde McCollough; two sisters, Erma DeLozier and Mildred Crain Sisco; and four brothers, Barney DeLozier, Dale DeLozier, Dane DeLozier and Kenneth DeLozier.
Survivors include three daughters, Suzanne Fox of Springdale, Pam Evans and husband, Sam, of Huntsville, and Cathy Lindsey and husband, Jim, of Washington Court House, Ohio; nine grandchildren, Chrissa Fox, Rick Fox, Arin Mosier, Chad Evans, Lindsey Barton, Cheyanne Woods, Beau Tillery, Macy Evans and Cade Lindsey; and 10 great-grandchildren.
Funeral services will be Monday, May 13, 2013, at 2 p.m. at Sisco Funeral Chapel of Springdale, with Pastor Bruce Smithson and Pastor Butch Bolinger officiating. Burial will be in Friendship Cemetery.
Visitation will be on Sunday from 4 to 6 p.m. at the funeral home.
Memorials may be made to Circle of Life Hospice, 901 Jones Road, Springdale, AR 72762.
To sign the guest book online, plesae visit www.siscofuneral.com.
Published May 11, 2013
OBITUARY SUBMITTED BY:
Sisco Funeral Chapel
705 W. Meadow St., Springdale, AR
Phone: 479-751-4577
http://www.siscofuneral.com
Comments