Shirley Ann Frey
Independence, MO, 1944 - 2013
0

comment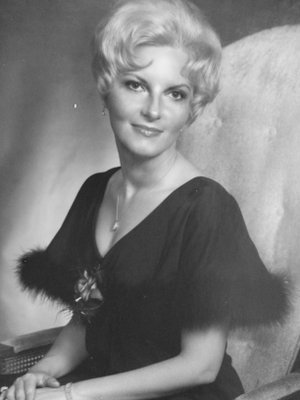 Shirley Ann Frey passed away on May 2, 2013, at 1:10 p.m.
I am at peace knowing my mother is no longer suffering and is now happy and whole, standing in the presence of her Savior.
My mother never knew a stranger; she had a wonderful sense of humor and always knew how to make a person smile. I am thankful for being so blessed to have had such a wonderful mother.
Shirley was born in Fayetteville, Ark., Aug. 19, 1944, to Alva and Betty Moulder.
Shirley is survived by her loving daughter, Hiliary Lewis; son-in-law, Dennis Allen Lewis II; sister, Patricia Brimacombe; nephew, Jason Miser; and niece, Matilda Phelps; in addition to extended cousins.
Funeral services will be held 2 p.m. Friday, May 10, at Fayetteville National Cemetery located at 700 Government Ave., Fayetteville, AR 72701.
In lieu of flowers, memorial donations may be made to Kansas City Hospice at 12000 Wornall Road, Kansas City, MO 64145-1117.
The family wishes to extend their gratitude to the Kansas City Hospice for their love and support in my mother's final days.
To sign the online guest book, please visit www.nelsonberna.com.
Published May 8, 2013
OBITUARY SUBMITTED BY:
Nelson-Berna Funeral Home and Crematory
4520 North Crossover Road, P.O. Box 8982, Fayetteville, AR
Phone: 479-521-5000
http://www.nelsonberna.com
Comments