Gail Ferguson Martens Stoops
Fayetteville, AR, 1936 - 2013
0

comment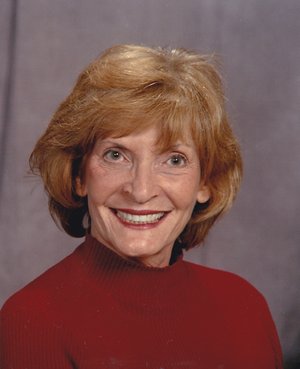 Gail Ferguson Martens Stoops died peacefully on May 6, 2013, surrounded by her loving family and friends. Gail was born March 2, 1936, in New London, Texas, to Irene and Fred Ferguson.
She attended Baylor University. Her early life included a marriage to Jim Martens and working as a child welfare officer in Baton Rouge, La.
She also used her training at Baylor University to begin writing professionally. She wrote for Louisiana's Conservationist and Wildlife and Fisheries magazines, collecting wild game recipes from Louisiana's most prominent chefs.
During her career at NASA, she was the director of public relations for the Apollo Moon Missions. She was friends with early astronauts Neil Armstrong and John Glenn.
She then married Gordon Stoops, who worked with Wernher von Braun as head of rocket propulsion development for the Saturn rockets. It was during these years that Gail and Gordon frequently entertained Russian cosmonauts in their legendary Texas Gulf Coast style.
After the death of her sons, Greg and Danny, Gail devoted her life to art. She became an international artist, with her works bringing joy across the continents.
As powerful as her paintings are, her impact in the studio is even greater. She was a mentor, surrogate mother and unwavering friend to hundreds of students, many of whom became professional artists and teachers of art themselves. The evidence of her influence was apparent in the constant expression of gratitude and love during the hours before her death.
She is preceded in death by her parents; husbands, Jim Martens and Gordon Stoops; two sons, Greg and Danny Martens; as well as her brother, Don Ferguson.
She is survived by her son, James F. Martens and his wife, Jette, of Austin, Texas; and daughter, Marianna Hendrycy and her husband, Paul, of Fayetteville, Ark. She is also survived by Cloace McGill and her husband, Henry, and their three daughters. Also surviving are her grandchildren, Jessica Reddick, Dana Craw, Robin Martens, Gordon Martens, Paul Goerlitz, Katy Martens and Max Hendrycy.
Gail will be buried alongside her sons, Greg and Danny, in Streetman, Texas, on May 18, 2013.
A memorial service will be held in Fayetteville at a later date. To sign the online guest book, please visit www.nelsonberna.com.
Published May 8, 2013
OBITUARY SUBMITTED BY:
Nelson-Berna Funeral Home and Crematory
4520 North Crossover Road, P.O. Box 8982, Fayetteville, AR
Phone: 479-521-5000
http://www.nelsonberna.com
Comments