Stanley Wade Ludwig
Springdale, AR, 1945 - 2013
0

comment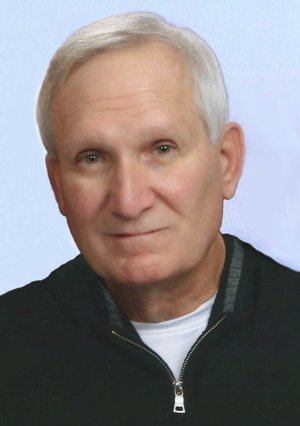 Stanley Wade Ludwig was born Dec. 4, 1945, to Edwin and Marjorie Ludwig in Miami, Fla.
As a young boy, Stanley moved with his parents to Springdale, Ark., in 1952. He attended Springdale High School where he shined in track, basketball and football. Notably, Stanley received All Conference and All State Honors as an offensive back football player for two years. Upon graduating Springdale High School in 1964, Stanley attended the University of Arkansas at Fayetteville, earning a degree in business administration in 1968. On Aug. 31, 1968, Stanley married the love of his life, Barbara Kay McCamey, and they thereafter began their life together.
Soon after Stanley and Barbara's wedding, he was commissioned in the United States Army where he served and later completed his military career as a first lieutenant at Fort Knox, Ky. After serving his country, Stanley returned to Arkansas where he graduated with honors with a juris doctorate from the University of Arkansas School of Law in 1973.
After passing the Arkansas State Bar Exam in 1973, Stanley first joined the law firm of James E. Evans Sr., and later joined the law firm of Cypert, Crouch, Clark and Harwell. Following the sudden death of Evans Sr., Stanley was unanimously recommended by his legal peers to be appointed by the Governor of Arkansas to complete Evans' term as Springdale Municipal Court Judge. Stanley went on to be elected Springdale Municipal Court Judge (later re-named District Court Judge), and served as a distinguished jurist there until his retirement from the practice of law on Dec. 31, 2010.
Stanley is preceded in death by his parents, Edwin and Marjorie Ludwig.
The lights of his life were his family, and he is survived by his wife of 44 and three-fourths years, Barbara McCamey Ludwig; his daughter, Jessica Jinx D'Anna and her husband, Frank Christopher D'Anna, of Houston, Texas; his daughter, Sara Elizabeth Lawrence and her husband, David Bass Lawrence III, of The Woodlands, Texas; and his five darling grandchildren, Olivia and Jillian D'Anna, and Mathew, William and Emma Lawrence.
Stanley was well respected in the community, and dearly loved by both his family and friends. He will be greatly and deeply missed.
In lieu of flowers, the family requests memorials made to the Bread of Life, 206 W. Johnson Ave., Springdale, AR 72764; or the Springdale Schools Social Services Fund, 800 E. Emma Ave., Springdale, AR 72764.
Visitation will be held at the First United Methodist Church of Springdale, 206 W. Johnson Ave., on Friday, May 3 from 4 to 6 p.m.
The Celebration of Life service, officiated by Judy VanHoose, will also be held at the First United Methodist Church of Springdale on Saturday, May 4, at 2 p.m. Burial will be held at a later date.
Under the direction of Rollins Funeral Home; condolences may be made at www.rollinsfuneral.com.
Published May 4, 2013
OBITUARY SUBMITTED BY:
Rollins Funeral Home
1401 W. Hudson Rd, Rogers, AR
Phone: 479-631-6617

Comments