Janet Margaret Dial
Fayetteville, AR, 1937 - 2013
0

comment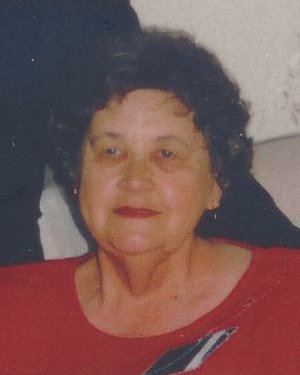 Janet Margaret Dial, 75, of Fayetteville, Ark., died Wednesday, May 1, 2013, at Willard Walker Hospice Home in Fayetteville, Ark. She was born Sept. 22, 1937, in Milwaukee, Wis., the daughter of Robert Kohn and Clementine Grebe Kohn.
She lived in Northwest Arkansas for 63 years after moving from Milwaukee, Wis. Janet was a devoted mother, grandmother and great-grandmother to all of her family. She enjoyed cooking for her family. Janet also enjoyed watching sports, especially the Packers, Yankees and Braves.
Janet was an active member of Sycamore Baptist Church in Fayetteville, Ark. She loved and was a devoted follower of her Lord Jesus Christ.
She was preceded in death by her parents.
Janet is survived by her husband of 57 years, Walter Dial of Fayetteville; her three sons, Walter David Dial III and his wife, Jewelene of Bentonville, Britt Dial and his wife, Kay of Springdale, Clay Dial and his wife, Marsha of Tupelo, Miss.; her three daughters, Marlene Hinson and her husband, Jerry of South Carolina; Elaine Edgar and her husband, Scott of Cape Girardeau, Mo.; Cindy Bunch and her husband, Dennis of Oxford, Miss.; also she is survived by numerous grandchildren; and many great-grandchildren.
Visitation will be Saturday, May 4, 2013, from 10 a.m. until service time at Mount Comfort Presbyterian Church in Fayetteville.
Funeral service will be at 11 a.m. Saturday, May 4, 2013, at Mount Comfort Presbyterian Church in Fayetteville. Interment will follow at Mount Comfort Cemetery.
Pallbearers will be her loving grandchildren.
In lieu of flowers, it would be Janet's desire for you to tell someone about Jesus.
Arrangements by Epting Funeral Home of Fayetteville. Condolences: www.eptingfuneralhome.webs.com.
Published May 3, 2013
OBITUARY SUBMITTED BY:
Epting Funeral Home
709 N. Walton, Bentonville, AR
Find it at: corner of Walton and College
E-mail: [email protected]
Phone: 479-273-3443
http://www.eptingfuneralhome.webs.com/
Comments