Second phase of fundraising for Bentonville library expansion announced
DeSmit named as phase two campaign champion
by Mike Jones | September 18, 2023 at 1:00 a.m.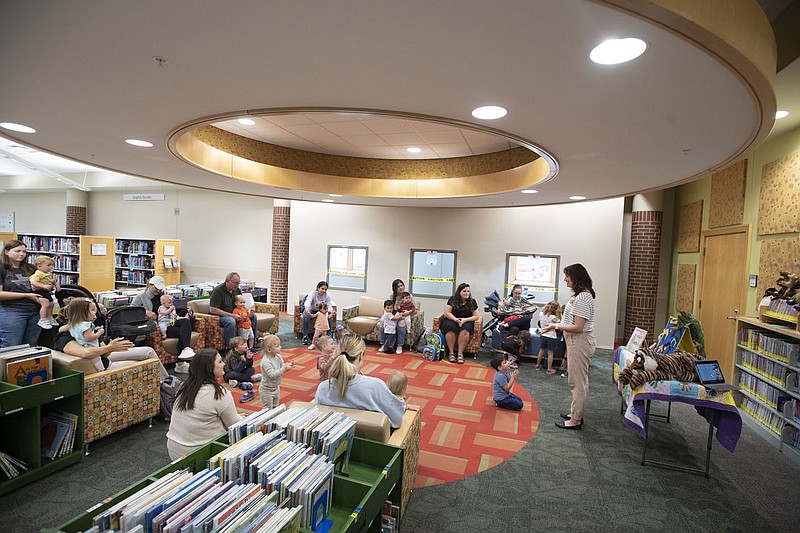 Christina Clark, children's librarian, leads story-time Tuesday Sept. 12, 2023 at the Bentonville Public Library. Visit nwaonline.com/photo for today's photo gallery. (NWA Democrat-Gazette/J.T. Wampler)
BENTONVILLE -- The Bentonville Library Foundation has kicked off phase two of its capital campaign to expand the public library.
The
Print Headline: Library foundation announces second phase of fundraising for library expansion
Sponsor Content