PREP FOOTBALL: Springdale Har-Ber dropped in shootout
by JASON PATTYSON Special to NWA Democrat-Gazette | September 16, 2023 at 5:15 a.m.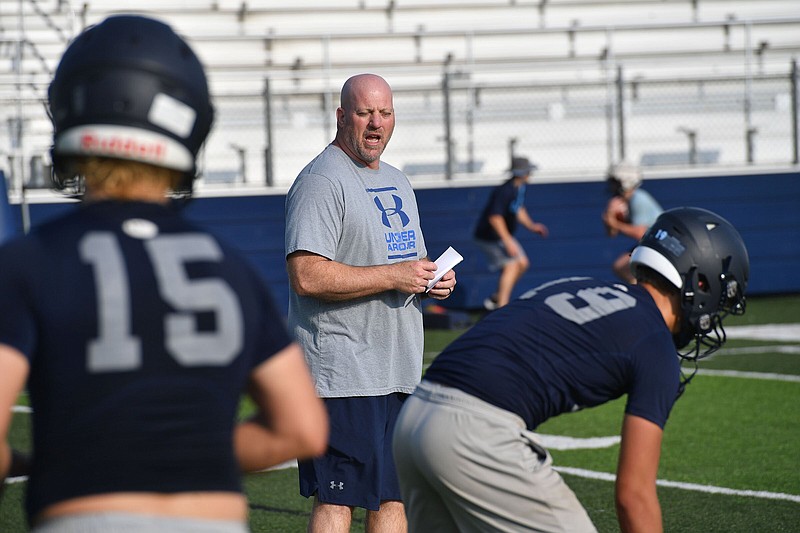 Springdale Har-Ber football coach Brent Eckley guides the Wildcats through their first day of summer workouts at Wildcat Arena on Tuesday. Eckley replaces Chris Wood, who led the Wildcats for 17 years as coach before moving into a new position within the athletic department of Springdale Public Schools earlier this year. (NWA Democrat-Gazette/Andy Shupe).
Print Headline: Springdale Har-Ber dropped in shootout
Sponsor Content