OPINION | Carin Schoppmeyer: Gentlemen of Distinction Gala VIP reception and Jewels of Giving gather donors
Gentlemen gather for Hope
by Carin Schoppmeyer | September 3, 2023 at 1:00 a.m.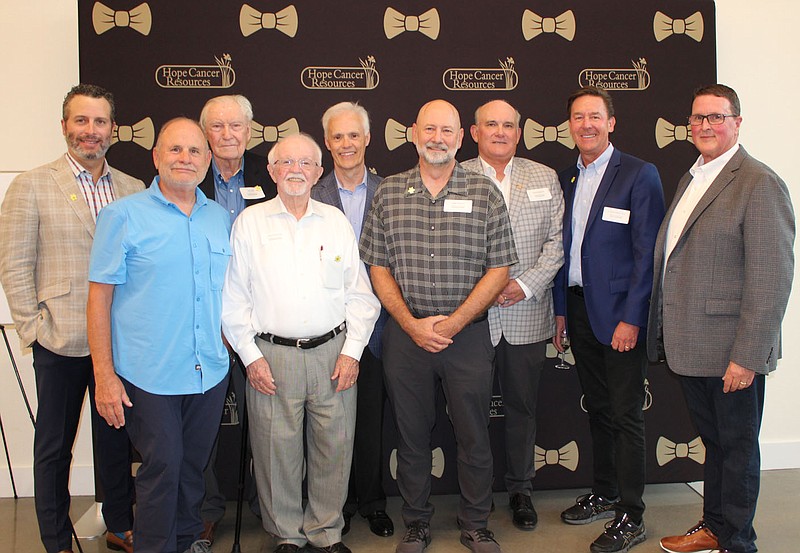 Previous Bill Fleeman Gentleman of Distinction honorees Dr. Lucas Campbell (from left), Philip Taldo, Sid Davis, Dick Trammel, Jeff Brazzeal, Mike Thurow, Randy Koontz and Dr. Thad Beck and 2023 Gentleman of Distinction gather Aug. 25 at the VIP reception for the Hope Cancer Resources fundraiser, which is set for Sept. 15. (NWA Democrat-Gazette/Carin Schoppmeyer)
Hope Cancer Resources welcomed the 2023 class of Bill Fleeman Gentlemen of Distinction and other supporters Aug.
Print Headline: Food bank lauds donors
Sponsor Content