THEATER
'Cher Show' tour
A new production of the Tony Award-winning musical "The Cher Show" kicks off its national tour from Fayetteville's Walton Arts Center, 495 W. Dickson St., with performances at 2 and 7 p.m. today and 7 p.m. Tuesday. Tickets are $35-$65. Call (479) 443-5600 or visit waltonartscenter.org.
The touring show is "tech-ing" from the Fayetteville facility. With a book by Rick Elice, covering Cher's life and career, the jukebox musical features 35 hits from more than six decades of the singer's stardom. Three women play her at three stages of her career: the kid starting out in the 1950s and '60s, the glam pop star of the 1970s and the icon of the 1980s and '90s, costumed in "enough Tony Award-winning Bob Mackie gowns to cause a sequin shortage in New York City," according to a news release.
A new production of "The Cher Show" kicks off its national tour this week following performances today and Tuesday at Fayettevilles Walton Arts Center. (Special to the Democrat-Gazette)

ART
UALR exhibition
Work by graduating Bachelor of Fine Arts and Professional Practices students at the University of Arkansas at Little Rock goes on display Monday in the Brad Cushman Gallery, Windgate Center of Art and Design at UALR, 2801 S. University Ave., Little Rock. The exhibition will be up through Dec. 8. The artists will join patrons at a reception, 5-7 p.m. Dec. 1 in the Windgate Center's main lobby. Gallery hours are 9 a.m.-5 p.m. Monday-Friday, 10 a.m.-1 p.m. Saturday and 2-5 p.m. Sunday. Admission is free. Call (501) 916-5104 or email [email protected].
COMEDY
'Nurse Blake'
Comedian, nurse and advocate Blake Lynch, aka Nurse Blake, makes a Little Rock stop on his 100-city "Shock Advised Comedy Tour," 8 p.m. Monday at Robinson Center Performance Hall, 426 W. Markham St. at Broadway. Tickets are $43.50-$83.50, with $143 and $193 VIP packages available. Visit Ticketmaster.com.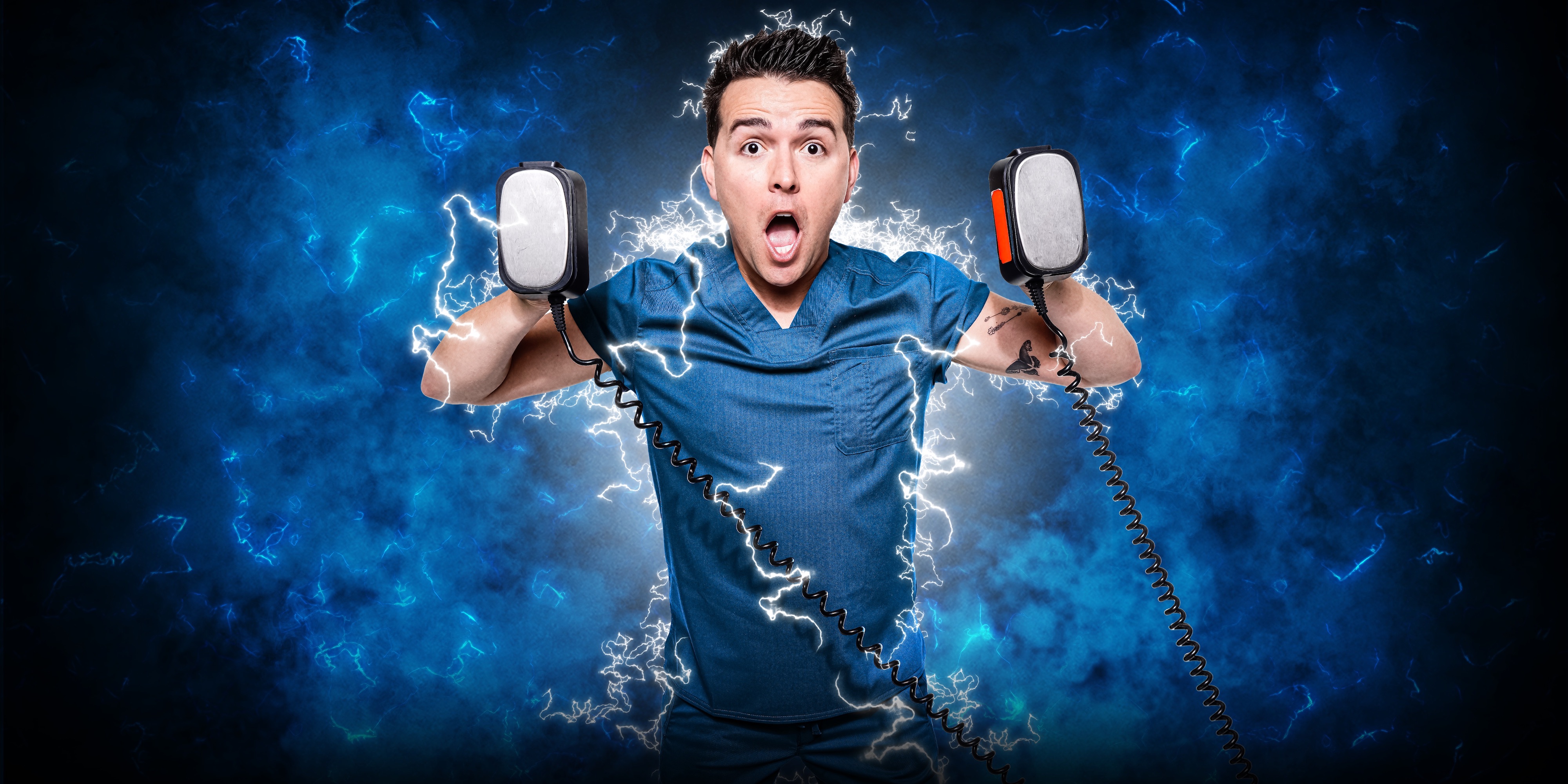 Comedian Blake Lynch, aka Nurse Blake, puts on a show Monday at Little Rock's Robinson Center Performance Hall. (Special to the Democrat-Gazette/nurseblake.com)

ETC.
'Bright the Night'
The Downtown Little Rock Partnership will flip the switch to turn on the lights on a brand-new 32-foot tree in Capitol Plaza, Capitol Avenue and Main Street, 5:30 p.m. Monday. "Bright the Night" will feature members of the Arkansas Symphony Orchestra, the Saint Mark Sanctuary Choir and Santa Claus and friends, including City Director Virgil Miller. Expect the singing of carols. Activities for kids will include a trackless train, a bouncy house and a "snow" machine. Complimentary cookies, cocoa and coffee will be available; vendors will be on site with additional snacks. The holiday installation will be up through early January. Admission is free. Visit fb.me/e/7k61MQObd.