Lots of movies opening theatrically this week, none of which we've seen.
Such is the lot of the film writer in a tertiary market, but it's also indicative of the way movie studios have changed their approach to marketing movies over the past 20 years or so. We used to get a lot of screenings -- around the turn of the 21st century we had them almost weekly -- but with the rise of social media and user-generated content, audiences now have more platforms to express their opinions. And film critics are simply less important to studios.
Studios have prioritized audience reactions on user reviews on sites like Rotten Tomatoes and IMDb and on social media over traditional critics, engaging more with online influencers, bloggers, and social media personalities who have a direct connection with niche audiences. These influencers often have a more relatable and direct impact on their followers compared to traditional critics. They're also less "critical" than traditional critics and -- not to put too fine a point on it -- more susceptible to being influenced by access and swag.
Which is why you might see, as we did last week, stories that the early "reaction" to a movie like "The Marvels" is over-the-top good, only to have the movie savaged when the "real" critics' reviews come out. Audiences seem to have caught on -- "The Marvels" not only disappointed fans, it disappointed Marvel accountants: the film grossed $47 million domestically over its debut weekend, the lowest in the 30-plus-film franchise's history, and well below the $60 million to $65 million it was expected to bring in.
Anyway, movies still matter -- they just don't occupy the same place in the culture that they occupied in 2000, the year this newspaper's MovieStyle section was established. And print journalism doesn't matter as much to studio publicists as it used to either. Last week a Lionsgate publicist reached out about "The Hunger Games: The Ballad of Songbirds & Snakes," asking us if we had any interest in reviewing the film.
"Sure!" we volleyed back. "Please send us a screening link or let us know when you'll be screening the film."
A few minutes later, the publicist sheepishly wrote back to say there weren't any screenings scheduled for our area and that Lionsgate was sending out links for review.
Now, I'm dubious about that last part. They're just not sending out links for review for traditional critics in smaller markets where there are no scheduled screenings. My experience is that if a studio wants a perceived friendly reviewer to see a particular film they will make that happen. It's not unheard of studios to "shop" for a friendly writer and offer them an exclusive first look at a film.
That's all fair. It's business. It's on the readers to consider the source of the review. Our only problem is if -- as some filmmakers have been know to do -- the studio then uses the lack of traditional reviews as a talking point in marketing the film. Until very recently, we endeavored to review every film we had a chance to review.
A few months ago, we shifted our focus slightly and some of you have noticed. We're not chasing reviews as hard as we used to, we are broadening our coverage in this section. We no longer use the "MovieStyle" rubric. Movies are now a part of what we cover in this section, not the totality of what we cover.
We're evolving. Same as the movie business.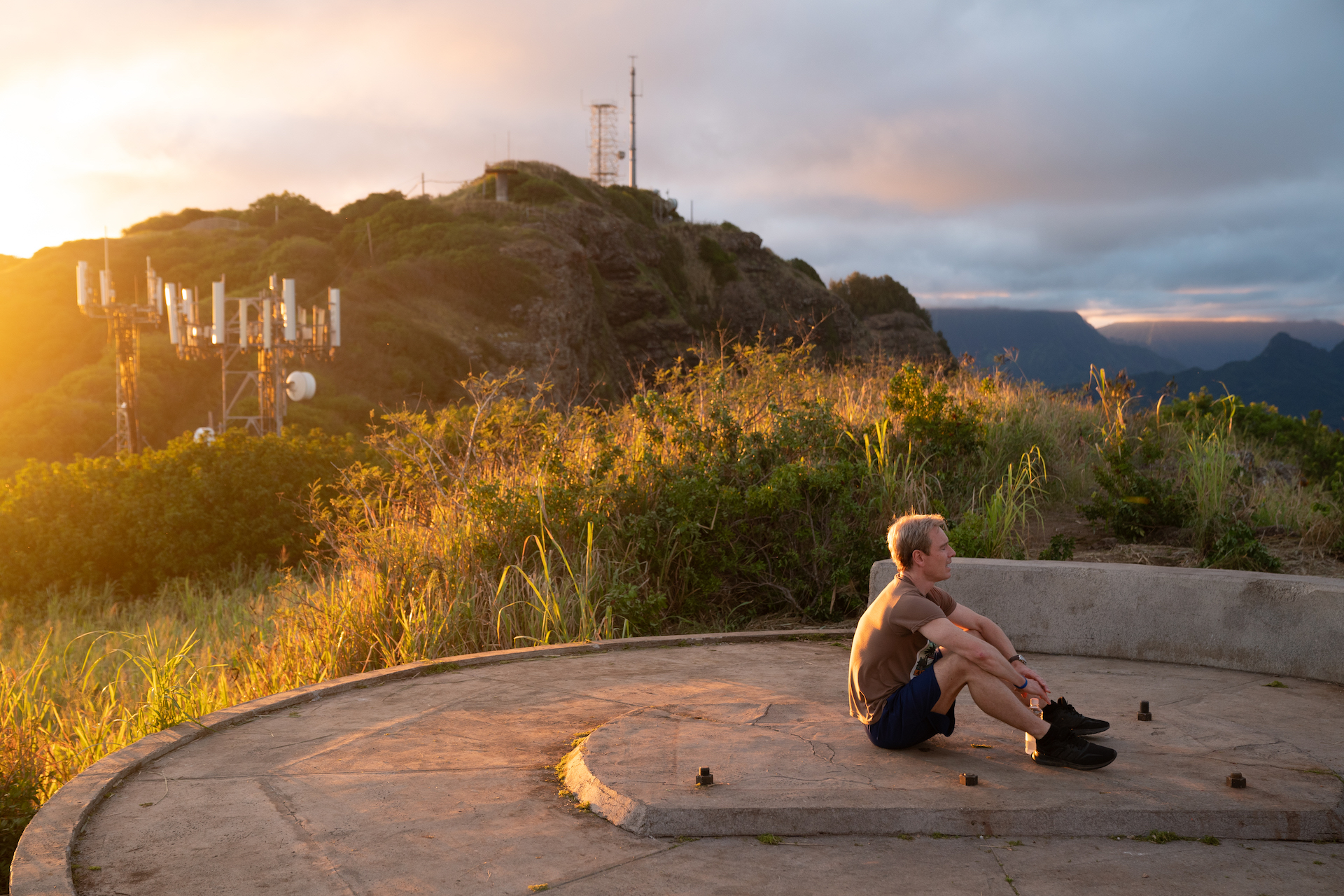 Michael Fassbender in NEXT GOAL WINS. Photo by Hilary Bronwyn Gayle. Courtesy of Searchlight Pictures. © 2023 Searchlight Pictures All Rights Reserved.

So it doesn't hurt so much that we haven't seen Taika Waititi's "Next Goal Wins" yet; we saw the 2014 British documentary film directed by Mike Brett and Steve Jamison -- also called "Next Goal Wins" -- that the fictional movie is based on. (I thought I'd seen the doc at the Hot Springs Documentary Film Festival, turns out it was at Tribeca. Philip Martin's contemporary review of it: "mild sports doc ... about what happens when the heretofore hapless American Samoa soccer team acquires a world class coach ... . It has its moments, but be warned: It's more effective as a travelogue and work of cultural anthropology than a football movie. And it's a little long.")
Waititi's movie is, at an hour and 43 minutes, about six minutes longer than the original doc. But it has Michael Fassbender and Will Arnett.
I had to check, but "Thanksgiving" is the Eli Roth slasher film based on the mock trailer of the same name that Roth made for 2007's "Grindhouse." It is the third feature length film to be adapted from one of the "Grindhouse" trailers, after Robert Rodriguez's "Machete" (2010) and Jason Eisener's "Hobo with a Shotgun" (2011). It stars People magazine's "Sexiest Man Alive" Patrick Dempsey and Gina Gershon.
For the kids, we have the animated jukebox musical comedy "Trolls Band Together," which features the vocal talents of, among others, Anna Kendrick, Justin Timberlake, Zooey Deschanel, Christopher Mintz-Plasse, Kenan Thompson, Kid Cudi, Daveed Diggs, Amy Schumer, Andrew Rannells, RuPaul and Zosia Mamet. It's rated "PG."
Now we have seen the Netflix drama "Rustin," (PG-13, 1 hour, 46 minutes) which begins streaming today. It's worth seeing for Colman Domingo's portrayal of openly gay civil rights activist Bayard Rustin, one of the chief architects of the historic and unprecedented 1963 March on Washington for Jobs and Freedom. While the film is a little "and then this happened ... " Domingo's performance has generated some Oscar buzz and it's hard to fault the utility of the history less provided here. George C. Wolfe directs, Chris Rock has a dramatic role as NAACP head Roy Wilkins, Jeffrey Wright turns up as Adam Clayton Powell and the film was executive produced by Michelle and Barack Obama.
Throughout November the Criterion Channel (one of our favorite streaming services) is running a "Women of the West" series, comprised of Westerns that feature women in central roles. Among then are Marlene Dietrich in "Rancho Notorious" (1952) and Barbara Stanwyck in "Forty Guns" (1957) and "The Furies" (1950) but the highlight of the series has to be Nicholas Ray's 1954 masterpiece "Johnny Guitar," which stars Joan Crawford as the tough saloon keeper Vienna and Mercedes McCambridge as her chief rival, Emma Small.
(McCambridge has a tragic connection to Little Rock; her son, Stephens Inc. futures trader John Markle murdered his wife and daughters before taking his own life in a Main Street mansion after evidence that he was embezzling the company came to light. In his suicide note, Markle complained bitterly about his inattentive mother.)
Elsewhere, on other screens:
"Stamped from the Beginning" (R, 1 hour, 31 minutes, Netflix) Published in 2016, Dr. Ibram X. Kendi's National Book Award winner uses an animation process that blends live action with the art of the era to chronicle anti-Black racist ideas and their staggering power over the course of American history. The documentary features Angela Davis, Honoree Fanonne Jeffers, Brittany Packnett Cunningham and Jennifer Morgan; directed by Roger Ross Williams.
"Periodical" (not rated, 1 hour, 33 minutes, MSNBC Broadcast) An illuminating documentary that uses mixed-media storytelling to explore the menstrual cycle, including how members of the U.S. Soccer team track their cycles when training for the Women's World Cup (which they won), ways that scientists are discovering the power and possibilities of stem cells found in period blood, the efforts of young activists flipping the bill on period tax, and the lack of decent sex education in schools. With Naomi Watts, Gloria Steinem, Anna Konkle, Lang Parker; directed by Lina Plioplyte.
"Americanish" (PG-13, 1 hour, 31 minutes, On Demand) An airy, uneven rom-com, inspired by Aizzah Fatima's one-woman show "Dirty Paki Lingerie," that focuses on two likable Pakistani American sisters and their cousin from Pakistan as they encounter the ups and downs of love and life in Queens, N.Y. With Fatima, Salena Qureshi, Shenaz Treasury, George Wendt, David Rasche; directed by Iman Zawahry.
"Your Lucky Day" (R, 1 hour, 29 minutes, On Demand) A potent, edgy thriller in which a dispute over a winning lottery ticket turns into a deadly hostage situation where the witnesses must decide exactly how far they'll go for a cut of the $156 million. With Angus Cloud, Elliot Knight, Spencer Garrett, Jessica Garza, Sterling Beaumon; written and directed by Daniel Brown.
"The Job of Songs" (not rated, 1 hour, 14 minutes, On Demand) An evocative, celebratory documentary in which the residents of rough-hewn coastal village of Doolin in County Clare, Ireland, revel in the passion and history of their traditional folk songs, using music as a thread through generations to create community, connection and joy. Filmmakers are Lila Schmitz (director, producer, writer, editor), Anika Kan Grevstad (director of photography, producer) and Fengyi Xu (producer).
"Bolivar" (not rated, 1 hour, 30 minutes, On Demand) Shot on film during the covid lockdowns, this is an examination of grief and connection as experienced by Maggie (director and co-writer Nell Teare), who struggles to keep her life together after the death of her mother, made more difficult by the unexpected appearance of her drug-addicted brother. With Tracie Thoms, Robert Pine, James Walsh, Chris Petrovski.
"Hayseed" (not rated, 1 hour, 45 minutes, On Demand) A quirky comedic drama in which, after the sudden death of a small-town minister, insurance investigator Leo Hobbins (Bill Sage) arrives at Emmaus Holy and interviews church secretary Darlene Halsey (Ismenia Mendes); he ends up agreeing to help her find the cause of the reverend's death in a case that turns out to be overflowing with duplicity, greed, drugs and corruption. With Kathryn Morris, Amy Hargreaves; written and directed by Travis Burgess.
"The Afterparty" (TV-MA, approximately 35 minutes per episode, season 2 streaming on Apple TV+) Each episode of this subtle, sophisticated Apple TV+ comedic murder-mystery series explores a different character's account of one fateful evening, told through the lens of film genres and visuals to match the storyteller's perspective. In season two, a wedding is ruined when the groom is murdered and every guest is a suspect. With Tiffany Haddish, Sam Richardson, Zoe Chao, John Cho; directed by Christopher Miller.
Also on Apple TV+: "The Pigeon Tunnel" (PG-13, 1 hour, 32 minutes) is an entertaining and fluent assortment of stories from the life of author John Le Carré, written and directed by Academy Award-winning documentarian Errol Morris. With music by Philip Glass and Paul Leonard-Morgan.
Email: [email protected]