Elsewhere in entertainment, events and the arts:
MUSIC: 'Woodwind Calliope'
Members of the Little Rock Winds perform chamber music for a program titled "Woodwind Calliope," 7:30 p.m. today in the Center for Humanities and Arts Theater at the University of Arkansas-Pulaski Technical College, 3000 W. Scenic Drive, North Little Rock. The Diversions chamber music series program includes the Trio for Flute, Bassoon, and Piano, A.507, by Gaetano Donizetti; an arrangement of the Fugue in g minor, BMV 578, by Johann Sebastian Bach; "Trois pieces brèves" by Jacques Ibert; and "Suite of Old Lettish Dances" by Andrejs Jansons. Michael Chance conducts. Admission is free. Call (501) 666-0777 or visit lrwinds.org.
ART: Landscape paintings
"Up Close and In Depth," recent Arkansas landscape paintings by Fayetteville painter and illustrator Daniel Coston, opens with a 6-8 p.m. wine and cheese reception Friday at Cantrell Gallery, 8208 Cantrell Road, Little Rock. The exhibition will be up through May 6. Gallery hours are 10 a.m.-5 p.m. Monday-Saturday. Call (501) 224-1335 or visit cantrellgallery.com.
'Underwater' art
"Kaleidoscope," abstract artwork by Sandra Marson that she says was influenced by a large collection of underwater photos she took while diving in the Caribbean, opens with a 5-8 p.m. Third Friday Art Walk reception Friday at Argenta Library, 420 Main St., North Little Rock. The exhibit remains on display, 9 a.m.-6 p.m. Monday-Friday, in the library gallery through April 7. Admission is free. Call (501) 687-1061 or visit NLRlibrary.org.
Beebe exhibition
Artworks, including paintings, drawings and 3D models and animation, by Rhaelene Lowther, a faculty member at Southern Arkansas University at Magnolia, is on display during March at the England Center Art Gallery, 201 N. Orange St., Beebe, under the auspices of the Arkansas State University-Beebe art department. Gallery hours are 8 a.m.-5 p.m. Monday-Friday. Admission is free. Call (501) 882-8913 or (501) 882-4495.
THEATER: Quilt for 'Rent'
Argenta Community Theater is seeking to create a community AIDS quilt in conjunction with its production of Jonathan Larson's musical "Rent," onstage July 26-Aug. 5 at the theater in North Little Rock's Argenta neighborhood. The theater is asking individuals to create and dedicate their own quilt block as a memorial to a loved one who died of AIDS. Include the person's name and their dates on the block. The theater will sew the quilt blocks "into a massive, stage encompassing quilt that will be revealed during the final number of the production," according to a news release.
Small print: "We ask that you provide the block with zero backing or quilting batting so that we can make this drop as light as possible. Do not exceed a block bigger than 2 feet by 3 feet and [it should be] square or rectangular. If you choose to create a circular block, please adhere it to a rectangular secondary piece so the block is indeed square in nature."
Quilt blocks are due by July 2; there is no limit to the number of blocks any one person can submit. The quilt will be on display through the theater's current season.
Email [email protected].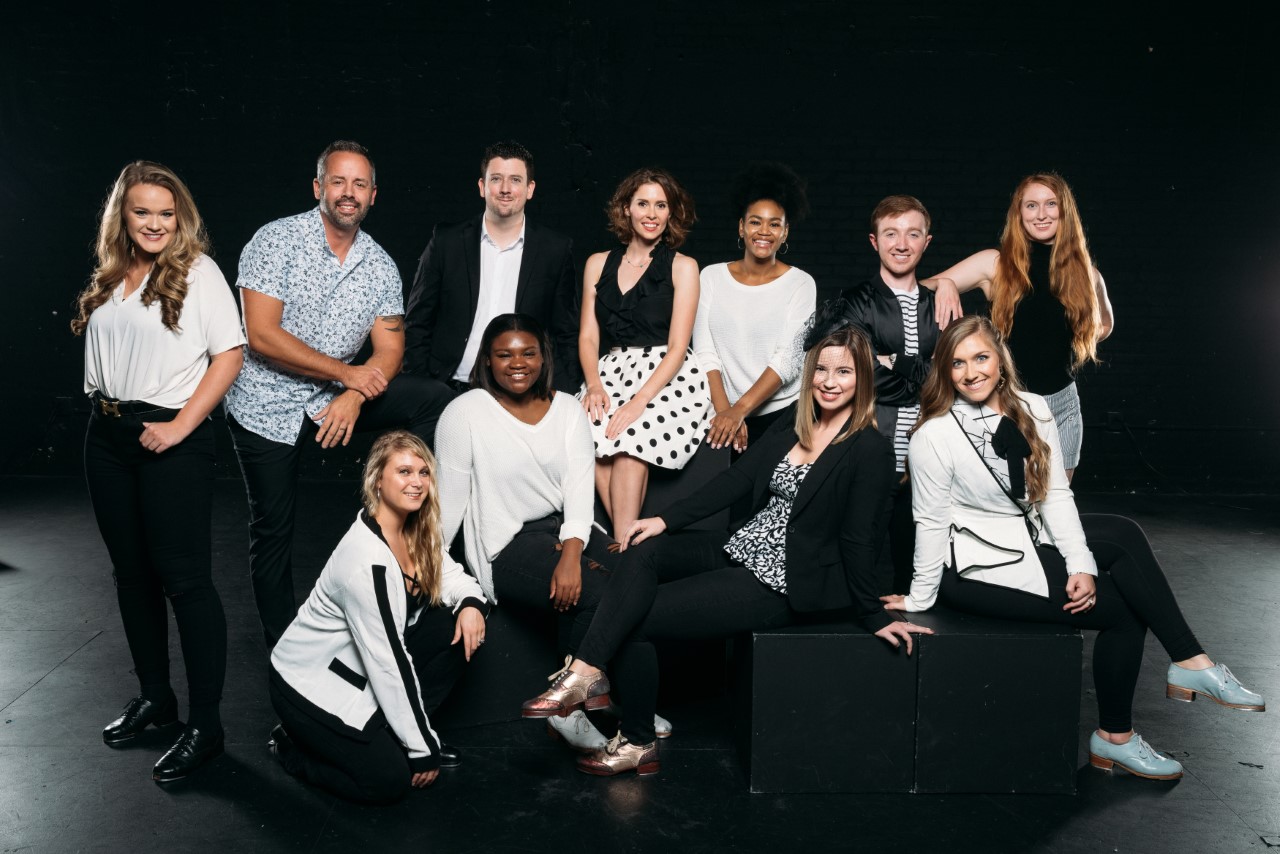 Untapped Inc. performs today at Arkansas State University-Beebe. (Special to the Democrat-Gazette)
ETC.: 'Tap in Technicolor'
Little Rock-based Untapped Inc., the state's only professional tap company, performs at 7:30 p.m. today for "Untapped: Tap in Technicolor," part of the Arkansas State University-Beebe's 2022-23 Lecture-Concert Series, in the Owen Center theater at the university, 1101 W. College St., Beebe. Admission is free. Call (501) 882-3600 or visit asub.edu.