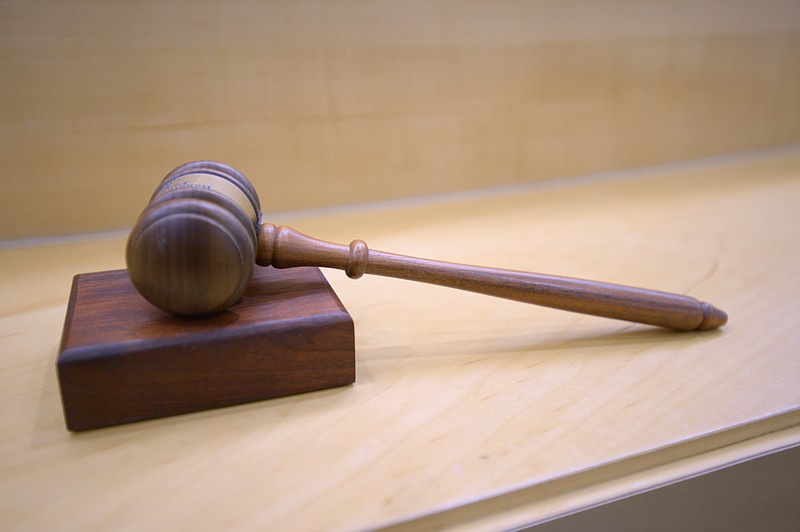 A Van Buren County man released from federal prison last year was a no-show in federal court Tuesday as prosecutors sought to have his supervised release from prison revoked.
John B. Black, who was sentenced to five years in federal prison in 2016 for his part in a large scale drug trafficking operation based in Clinton, was due in court Tuesday to answer charges that he had failed to comply with several conditions since he was released in May 2020.
In the revocation petition, it was noted that Black was arrested by the Van Buren County sheriff's office on Aug. 6, 2020, less than three months after his release from prison, and charged with possession of about 12 grams of methamphetamine and a digital scale.
The report also said that Black had submitted six urine samples between July 1, 2020, and Nov. 18, 2020, that tested positive for amphetamine, and that he was discharged from a substance abuse program after he tested positive for methamphetamine.
Shortly after court convened Tuesday morning, U.S. District Judge Brian S. Miller, noting that Black was not in the courtroom, quizzed his attorney, Lea Ellen Fowler, on the defendant's whereabouts.
"Your Honor, I just spoke with him on the telephone about two minutes ago," Fowler said. "He informed me that he had just awakened, that he was somewhere on the other side of Cabot trying to find a ride to get here and he didn't have any definitive information on when that might occur, who the ride was as he indicated that he was having trouble finding someone reliable to give him a ride."
Fowler told Miller that she told Black she would let the court know and that in all likelihood a warrant would be issued for his arrest.
"Yeah," Miller replied, "we'll issue a warrant for him and pick him up and once we pick him up, we'll notify you and set a date for this revocation hearing."
"That's fine with me," Fowler said, sounding exasperated.
"You don't have to say that's fine with me," Miller said, as Fowler began laughing. "You can tell me I'm totally against it and I object to that but I'll overrule you, issue a warrant and let you know when we set a date.
"I won't let him languish in jail, though," Miller added. "We'll bring him over here as soon as we can get it set, OK?"
"I'll be here when you tell me to," Fowler said.
Sponsor Content
Comments