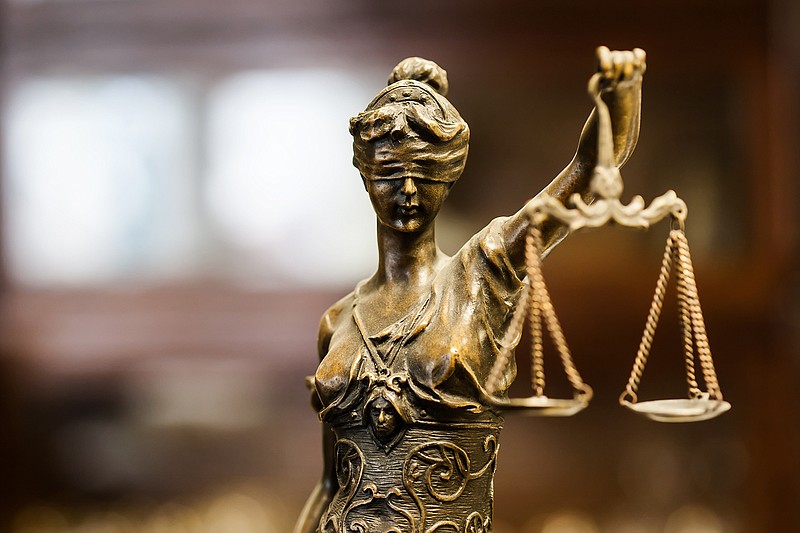 FAYETTEVILLE — A Gravette woman was sentenced Monday to federal prison for stealing public money in Sulphur Springs.
Codi Dannell Bates, 34, was sentenced to 32 months in federal prison without the possibility
parole -
lowed by three years supervised release and ordered to pay $184,934 in restitution on one count of theft from an agency receiving federal funds.
Bates was the office administrator for Sulphur Springs and stole money from the city in a variety of ways for almost two years, according to court records. She got the signatures of city officials under false pretenses, then wrote checks to herself and her husband. She also used cash paid for water services to pay for her personal expenses.
Bates's criminal conduct was initially uncovered by the Arkansas Bureau of Legislative Audit and the investigation was referred to the FBI. Bates was arrested on state charges in May 2019.
According to the investigation, Bates converted $184,934 from Sulphur Springs for her personal use from August 2017 through March 2019.
Auditors revealed undocumented disbursements, payroll discrepancies and receipts not deposited. An audit report found $144,464 was misappropriated from the city water department and $40,470 was misappropriated from the town's general fund.
Bates issued 15 checks to herself in 2017 for $10,644 and deposited them into the couple's joint account, according to the audit. She also issued five checks to her husband totaling $4,422.
Bates wrote multiple checks to herself in 2018, receiving $56,463 and issuing four checks to her husband totaling $3,973, according to the audit.
Bates waived formal indictment and pleaded guilty Sept. 18. U.S. District Judge Timothy L. Brooks presided over the sentencing hearing.
State charges against Bates were dropped in December based on her federal guilty plea.
Her husband, Tyler Ryan Bates, 34, is charged in Benton County Circuit Court with second-degree forgery and is set to appear Feb. 24 before Judge Brad Karren for a pre-trial hearing.
Tyler Bates was never an employee for Sulphur Springs and received payment for work as a contractor, according to prosecutors. He is accused of endorsing and depositing checks he knew were fraudulently obtained.
Keeping tabs
The Arkansas Bureau of Legislative Audit does comprehensive audits of counties and cities and their elected officials' offices annually. Legislative Audit serves the General Assembly by providing impartial auditing of various entities and political subdivisions of the state, independent of the executive branch of state government.
Source: Bureau of Legislative Audit
Print Headline: Bates sentenced for Sulphur Springs theft
Sponsor Content
Comments