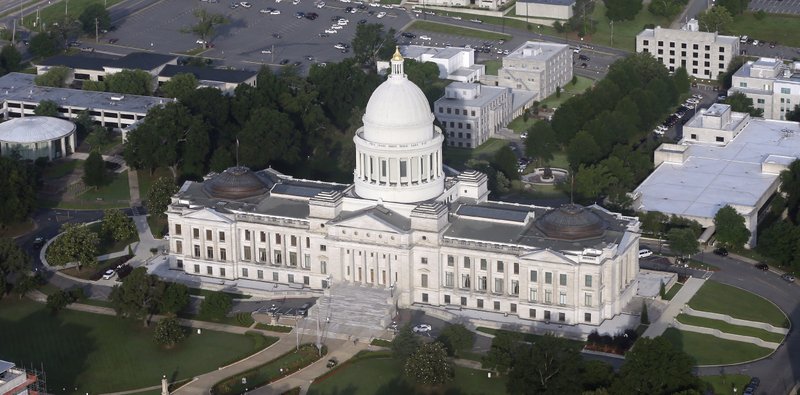 The Arkansas Capitol is shown in this 2015 file photo. (AP Photo/Danny Johnston)
State Sen. Bart Hester, R-Cave Springs, and Democratic challenger Ronetta Francis of Bentonville spent $262,260 in the race for Bentonville's Senate District 1, just short of breaking the record for spending in a Northwest Arkansas legislative race, candidate finance reports show.
Rep. Denise Garner, D-Fayetteville, and then-incumbent Rep. Charlie Collins, R-Fayetteville, set the record in 2018. They spent $269,838 combined in the House District 84 race. House districts are about one-third the size of Senate districts.
No other legislative race in Benton County or Washington County came close to breaking $200,000 in 2020, campaign finance records show. The most expensive House race was between political newcomers: the District 90 race between Rep.-elect Kendon Underwood, R-Cave Springs, and Democrat Kelly Krout of Lowell. Underwood spent $105,875 to Krout's $69,257 for a total of $175,132.
In all, 26 candidates in 13 general election legislative campaigns in Benton and Washington counties spent $1,468,574 in those efforts, finance reports show.
Hester never faced a general election opponent before this race. He described Francis as "a credible candidate in every measure" in an interview Tuesday. That figured into his decision to raise and spend so much, he said.
Hester won 36,778 votes to 19,855, or 65% to 35%. The contest was businesswoman Francis' first race, challenging a two-term incumbent who did not draw a primary or general election opponent in his last reelection bid. Hester first won the Senate seat in 2012.
He outspent Francis $158,277 to $103,983.
"The big reason was uncertainty because so many people have moved into the district," Hester said of his campaign's spending. "We weren't sure how they'd vote. We keep hearing about how, with all the new people moving in, this district was turning purple. That turned out to not be true."
Purple refers to a district that isn't Republican red or Democrat blue.
Francis' six-figure campaign still had to cut back on expenses, she said.
"It's less what you have to raise" to be considered a serious contender, she said, "but what you have to spend."
The growth in the district made it expensive to get your name and message out, she said.
"That size has a lot of relevance," she said. "Look at the number of houses you have to reach. The growth is explosive."
In all, District 1 voters cast 56,633 ballots in the Hester-Francis race. This compares to 30,923 ballots in south Arkansas' Senate District 12 race or east Arkansas' District 23 contest with 29,523. Incumbents were defeated in both those races.
State legislative district boundaries are redrawn every 10 years, after each U.S. Census. November's general election was the last before new district lines will be drawn.
The northwest region is the fastest growing in the state, U.S. Census Bureau estimates show. Meanwhile, much of rural Arkansas is losing population, those figures show.
"I may have had more people move into my district than some senators have people in their districts," Hester estimated. Exactly how many voters moved into District 1 is not available, a spokeswoman for the Benton County Clerk's office said, but Benton County as a whole saw growth from 113,361 registered voters in 2012 to 170,038 in 2020 -- a 50% increase.
In other legislative races, six of the 13 contests in 2020 cost more than $100,000, including the Hester-Francis race. The third most expensive race was Republican Jed Duggar's unsuccessful challenge of incumbent Rep. Megan Godfrey, D-Springdale, in District 89.
The District 89 race cost the candidates' campaigns a combined $142,244. Duggar outspent Godfrey $76,298 to $60,985, reports show.
The most economical legislative race in Northwest Arkansas was the successful reelection bid of Rep. Clint Penzo, R-Springdale, against Democratic challenger Hawley Woods: a combined $49,085. The race was also the closest to being equal. Penzo spent $24,822 and Woods $24,263 -- a difference of $559.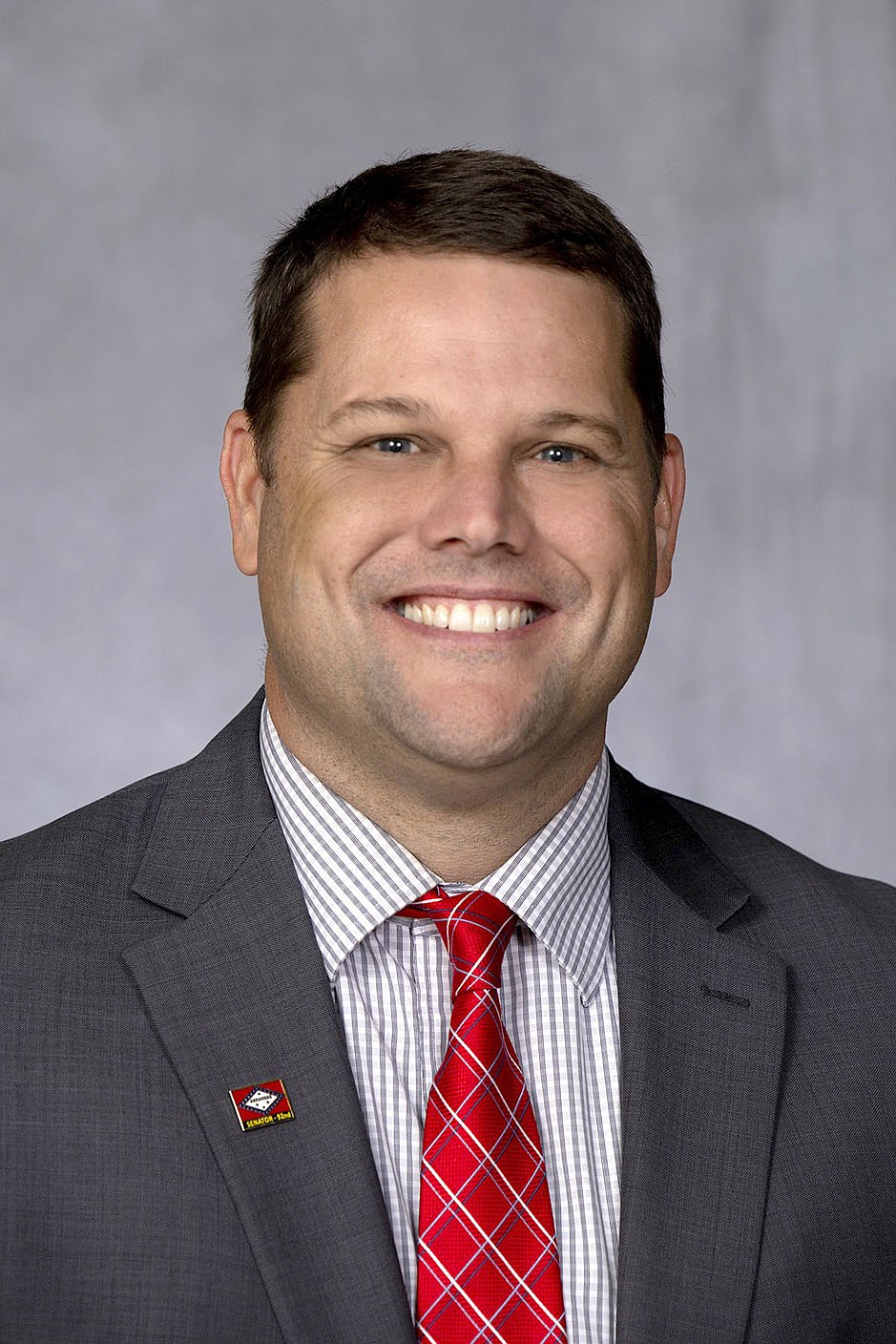 More News
NWA Legislative Campaign Spending
Winners are listed first in each race.
Senate
District 1: Bart Hester (R) $158,277; Ronetta Francis (D) $103,983
District 2: Jim Hendren (R) $111,553; Ryan Craig (D) $2,275*
House
District 80: Charlene Fite (R) $67,911; Lou Reed Sharp (D) $60,663
District 85: David Whitaker (D) $45,268; Brian Hester (R) $67,230
District 86: Nicole Clowney (D) $48,386, John La Tour (R) $19,452
District 87: Robin Lundstrum (R) $75,226; Michael Bennett-Spears (D) $18,426
District 88: Clint Penzo (R) $24,822; Hawley Woods (D) $24,263
District 89: Megan Godfrey (D) $60,985; Jed Duggar (R) $76,298
District 90: Kendon Underwood (R) $105,875; Kelly Krout (D) $69,257
District 91: Delia Haak (R) $69,257; Nick Jones (D) $4,850
District 93: Jim Dotson (R) $41,201; Daisy Bonilla (D) $34,549
District 94: John Carr (R) $52,253; Jene Huffman-Gilreath (D) $53,009
District 96: Josh Bryant (R) $40,147; Jon Comstock (D) $33,158
*denotes no final report available online
Doug Thompson can be reached by email at [email protected] or on Twitter @NWADoug.
Sponsor Content
Comments