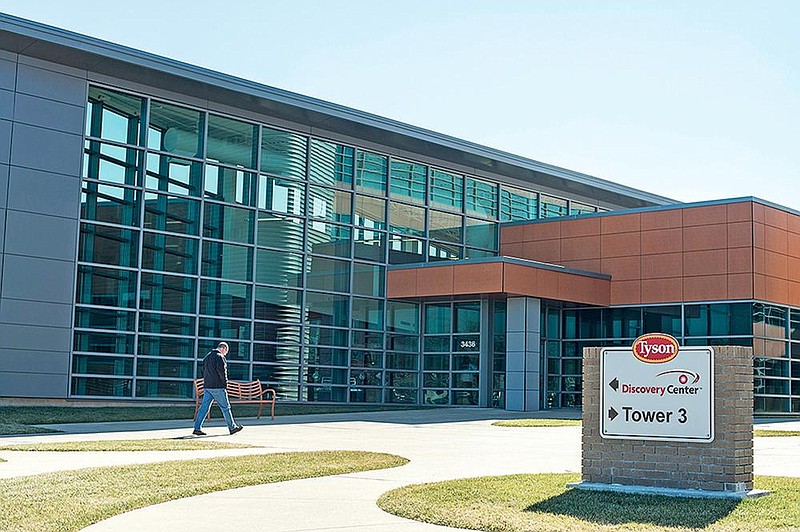 NWA Democrat-Gazette/ANTHONY REYES • @NWATONYR The exterior of the Tyson Foods Inc. headquarter Friday, Feb. 5, 2016 in Springdale. - Photo by Anthony Reyes
Tyson Foods Inc. on Wednesday debuted its Jimmy Dean breakfast sandwiches made with soy-protein patties.
The plant-based products, designed to taste like a breakfast sandwich with meat, are part of Tyson's ongoing strategy to expand its protein offerings.
According to the nation's largest meat company, grocery sales grew 148% during the pandemic, with many Americans choosing to cut their meat intake with plant-based substitutes.
Scott Glenn, Jimmy Dean's senior director of marketing, said in a written statement that "expanding our portfolio to provide people with alternative choices was critical."
Historically a chicken processor, Tyson flirted with alternative proteins and brought to market its blended burgers and nuggets made of pea protein in 2019.
The company's latest plant-based breakfast sandwiches are available at Sam's Club stores around the country.
Sponsor Content
Comments