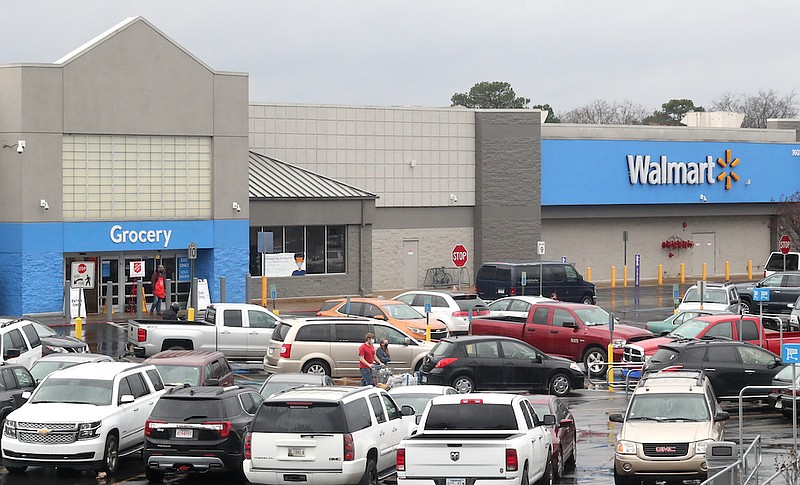 Customers shop at the Albert Pike Road Walmart on Friday. - Photo by Richard Rasmussen of The Sentinel-Record
Walmart Inc. has agreed to pay up to $14 million to settle a class-action lawsuit, and has adopted a new policy regarding pay for short-term military leave.
The suit and settlement agreement were both filed Dec. 31 in U.S. District Court for the Eastern District of Massachusetts.
According to court documents, military reservists who worked for Walmart between 2004 and 2020 were not fully paid for short-term leave to fulfill their service duties.
Walmart denied the claims, according to court records. Still, the Bentonville-based retailer will pay between $10 million and $14 million in compensation to approved class members. More than 7,000 potential class members have been identified so far, and others may yet apply.
Walmart's new military leave of absence policy, which took effect Friday, provides fully paid leave for employees who take up to 30 days of military leave per calendar year. For additional days of leave up to 12 months, they'll be paid the difference between their Walmart pay and military pay if their Walmart pay is greater.
The suit is Nickolas Tsui v. Walmart Inc.
Sponsor Content
Comments