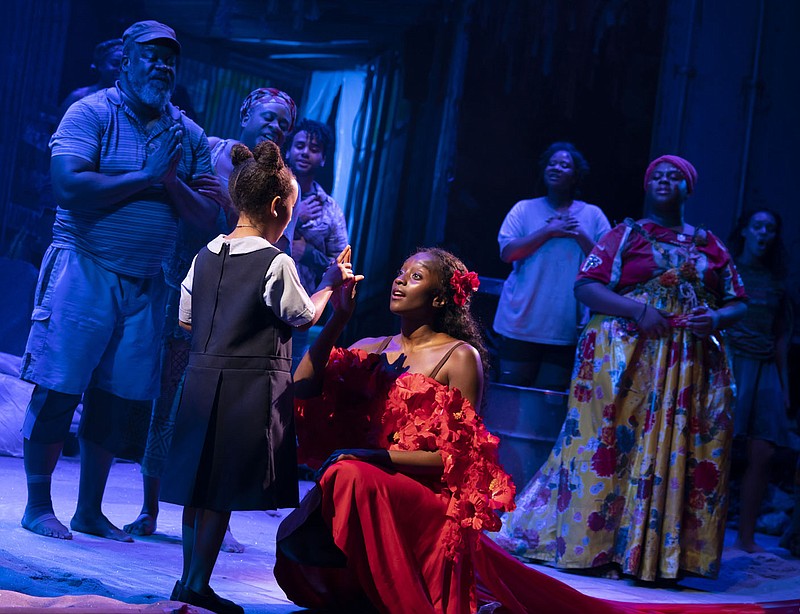 Once on This Island
It's been a hard year. For most of us, it's been a year disproportionately filled with loneliness, sadness, frustration and grief. So when it came time to start considering the "best-of" list I typically submit with my year-end content, my knee-jerk reaction was a wistful longing for years past when there was an embarrassing abundance of "best" events to choose from.
Looking at how I spent my time in 2020 -- thinking about the moments I actively sought joy and comfort and something, anything, to get me out of my apartment -- I was surprised to find more pleasant memories than I would have expected. And as I revisited some of these fleeting bright spots from the past 12 months, in a way, just remembering them made 2020 feel marginally less terrible.
It won't fix all the bad or all the things we were looking forward to this year that didn't get to happen, but take a moment with me, if you will, to recognize some of the ways our community found a way to do our best in the worst of times.
North Forest Lights -- A nighttime group of artistic light and sound installations, North Forest Lights first opened on the grounds at Crystal Bridges Museum of American Art in October of 2019. I remember the cool, foggy autumn night the immersive activation debuted. It was unlike anything the museum had ever hosted or developed. I also remember welcoming the new year in the dark of the forest -- chilly, but full of hope and excitement for what 2020 would bring (HA!). The art exhibit closed in February, but I was able to visit again this summer on the last Sunday in August ahead of North Forest Lights' return to Bentonville Sept. 4.
The activation itself is like something from a dream. And getting to experience the way the forest changed with it through the seasons added a new compelling layer and was surprisingly moving.
Five distinct installations were designed in response to their individual locations, to engage with and activate the natural surroundings of the forest. Marie Belzil is the creative director of co-collaborator, Montreal-based multimedia and entertainment studio Moment Factory, and said ahead of its premiere that the exhibit aimed to use technology to "create emotion with music and light." North Forest Lights ponders the question, "How do you make the soul of nature visible?"
The experience begins the moment you arrive as, stepping onto the trail, you are enveloped in a cozy darkness. Colored lights illuminate a tree or sign here and there and a meditative soundtrack of rich, ethereal music greets your ears well before you reach the loop where the installations reside. This introductory walk takes several minutes and establishes a reverential and introspective mood for the experiences ahead.
After three visits, I still can't decide which installation is my favorite. Sometimes it's Whispering Tree -- a moment of intimacy created between person and magnificent tree as you communicate with each other, revealing the color of your own voice. Sometimes it's Memory of Water where, on a bridge over a dry creek bed, a light and laser spectacle encourages reflection on the life-giving nature of water and the majesty of its varying forms. Sometimes it's Forest Frequencies, which provokes a joyful electricity with its spirited dancing lights and expressive aural motif. Whatever my favorites of the day, or the hour, the overall experience is one of my favorites, and one of the most magical, of the whole year.
"Once on This Island" -- Sure, it's from the "before times," but seeing the national tour of Broadway's 2018 revival of "Once on This Island" on the Walton Arts Center stage in February was extraordinary and felt like a once-in-a-lifetime experience, so of course it has to be on my list.
The revival production debuted in Fayetteville straight from Broadway, and offered the unique opportunity of on-stage seating at the edges of the set to re-create an in-the-round production as closely as possible. So, when I say I saw the show on stage, I mean that I was so close to the action, my feet were literally in the sand.
On a Caribbean island recovering from a violent storm the night before, there's sand covering the floor and water seeping in from the ocean, threatening to flood the stage if the sandbags placed to hold it back do not succeed. Before the show even began, islanders milling about the debris-strewn scene welcomed those of us sitting near them to the island, and we were able to take in the intricate details of the set. From my seat, I could even see a telephone pole covered in photos that, I later learned during an interview with actor Tamyra Gray, were images of cast and crew members' loved ones who have passed away. That kind of heart and tenderness permeated every moment of the show.
The story follows a young girl, TiMoune, who is orphaned by a storm and faces impossible obstacles to follow her heart. Along TiMoune's journey, the gods who rule the island manipulate, guide and provide for her, adding touches of magic to the beautiful show. The costumes, music and dancing transport you straight to the Caribbean, and the islanders' joy and resilience, even in the face of devastation, is infectious. It was a stunning piece of theater and a romantic, powerful adventure that I am overwhelmed I got to experience.
"The Journey"-- To be in Scott Silven's presence -- even virtually -- is pleasantly bewitching. The Scottish mentalist and illusionist is wonderfully skilled at putting his audience at ease and making one feel like he's speaking directly to you. I happened to know this from experience before virtually attending an October performance of his new show. When Silven was in Bentonville in 2018 to debut the American tour of his intimate take on dinner theater with "At The Illusionist's Table," I was introduced to the unique enchantment that is one of his performances.
In response to the pandemic, Silven and Momentary Director Lieven Bertels were both looking to develop a digital experience that facilitated connection -- across distance, of course, but also across time, across memory and across isolation.
The Bentonville multidisciplinary arts space collaborated with Silven to host the world premiere of "The Journey" to an intimate group of 30 or fewer each night for the length of its run. The show was a virtual performative experience unlike anything that has ever existed before because brand new technology was developed just for this event.
Through clever projection, audiences were connected in real time with Silven, seeing themselves surrounding the mentalist on the walls of his home in Scotland. High quality audio and video production overcame the shortfalls often found in programs like Zoom.
"What I strive for in all my work is that it is just as much a theatrical and emotional experience as it is an experience of amazing magic and mentalism," Silven told me in an interview ahead of the show's debut.
That emotional connection has become a hallmark of his work and, though it was happening through a computer screen with people across the globe, Silven and "The Journey" somehow managed to earnestly fold us all into the experience. Viewers each bring something personal to the show, but are also prompted throughout to imagine, remember or choose moments from their past to fill the encounter with intimate and unique details. This same experience -- with these same people, memories and objects -- will never take place again.
I remember a pure and genuine glee that rippled through our ranks as each trick played out exactly as it was meant to. But there was also a palpable delight at Silven's use of tech as well. Each time Silven would interact directly with an individual viewer, that person's screen seemed to magically float in the middle of the room, just next to Silven, where he then directed his gaze, as if looking straight at his fellow. I wasn't the only one who seemed tickled by this clever and surprisingly effective way of establishing closeness.
A survey sent to me after my attendance at the show asked to what degree I agree with the statement "'The Journey' made me feel less isolated." I live with a significant other; I've attended Zoom meetings and conferences and art conversations; I've even gathered outdoors with friends here and there as safely as possible over the last few months. But until this question was spelled out in front of me, I didn't realize how isolated I had been feeling, after all. And that I "strongly agree:" "The Journey" did make me feel less isolated -- and enchanted and cheerful and imaginative.
Taste the Mountain -- For someone who's lived in Fayetteville for 10 years, I spent an inordinate amount of time on Mount Sequoyah this year compared to the last decade. Over the summer, I found that the mountain was hosting outdoor concerts on the grassy lawn at Cottage Circle where musicians could perform from the gazebo and guests could have plenty of space to social distance. Ahead of attending one of these concerts on a perfect summer day, I also found that the nonprofit was offering "Sequoyah Suppers," and I promptly ordered one to enjoy as a picnic during the performance. These suppers were offered weekly through most of the year and have been an affordable way to enjoy the superb cooking from Mount Sequoyah's excellent culinary team from home while also supporting a community institution.
There were a few more events and dinners I attended up on the mountain, but my favorite of all of these happened in mid-October, at the peak of the trees' transition to their autumn colors. Taste of the Mountain was a culinary tour of the Mount Sequoyah campus -- once a Methodist retreat center, and now an independent, nonprofit event center and arts supporter.
A handy map of the grounds showed each of the locations where a small plate and alcoholic drink pairing would be served. The bites were delectable and each stop also served to feature the mountain's history, event capabilities, or simply, the Ozark beauty. Though there were opportunities to explore a building here or there, most of the event remained outdoors, giving me total peace of mind in leaving my home for a night out (an extreme rarity by this point in the fall).
The welcome shiitake mushroom and beet mousse canapé was complimented with a ginger-beet Collins cocktail -- several flavor combos I never would have foreseen enjoying, but the playful amuse-bouche was light and delicious. We next enjoyed a crispy pork belly slider, paired perfectly with an American Pale Ale from Ozark Beer Co., at the picturesque Vesper Point outdoor chapel. The third stop, in view of the famed Cross Overlook, offered my favorite dish of the evening (or was it the slider?!) with an elegant scallop, seared in rendered duck fat, set atop a delicate croquette. Each of the six courses was divine, and the last stop at Cottage Circle treated us to a concert by local guitar virtuoso Jacob Hertzog as we indulged in a dessert of peanut butter chocolate cheesecake and a glass of Cabernet Sauvignon.
"Hamilton" -- It wasn't a Northwest Arkansas-bred treasure, but I'll briefly also mention one more thing that brought me immense joy this year. This summer, the Disney+ streaming service released the stage recording of hip-hop Broadway musical "Hamilton," with the original all-star cast, one year earlier than than its scheduled release.
When the show took over the world in 2015, I was among the legions of fans who had the soundtrack on repeat, trying to land all of Lin-Manuel Miranda's speed-of-light lyrics and committing to memory every word of the show. For five years, I've been dreaming of the day I'd get to see it in person. Unbelievably, we were supposed to have the touring production come to the Walton Arts Center in early 2022, but now with the industry experiencing complete closure for more than a year, who knows when that engagement will come to pass.
So to get to see the actual footage of the performances I've been listening to for so long, after months without any theater in my life at all, "thrilling" might just be an understatement.
Watching "Hamilton" through the screen wasn't a replacement for the indescribable experience of sharing a live show with a room full of people, but seeing the world's response to the musical's streaming debut was a heartening reminder of just how much theater, and the arts, can connect us. I recently said to a friend that between the holidays, grief over not being with family, and general year-end stress, I keep forgetting, just briefly, how much I miss experiencing the arts in person. Seeing "Hamilton" was an experience for me, and it is one that couldn't have come at a better time.
Hopefully, by this time next year, I'll be saying the same of the locally produced and presented shows we're all able to gather for once again.
Here's to a (please, God!) happier and lighter 2021!
---
Through Others' Eyes
Since I haven't seen the rest of my Features family in person since early March, I had to know how my coworkers have spent their time this year, too!
Last Day Out
Little did I know how much this picture of my daughter would come to mean to me as 2020 dragged on. It was taken Feb. 23 at Arkansas Public Theatre, on the last Sunday of the musical "Newsies." It was our third theater weekend in a row -- "Newsies" on Feb. 9; "Into the Woods" at the Arts Center of the Ozarks on Feb. 16; and then "Newsies" again on Feb. 23. It was our last live theater for 2020. Our last live music for 2020. Our last mother/daughter outing for 2020, because covid-19 protocols have kept her sequestered in her group home for adults with disabilities. Live theater has always been our happy place -- especially when we're eating Peanut M&Ms and drinking Diet Coke! We just didn't know how long these last three performances would have to sustain us. Thank you to all the companies that make us welcome -- TheatreSquared and Arts Live, too -- and we cannot wait to see you again! -- Becca Martin-Brown, Features Editor
Take A Hike
The past year may have kept us all separate, physically, but it was the perfect year to take a hike. My husband Anthony and I loaded up our backpacks and our dog, Elvis, and went out for a trek on Pigeon Roost Trail at Hobbs State Park. It was perfect! We stayed overnight about half-way through the 8.5-mile trail and were seemingly alone in the forest, then did the hike out the following morning. It was a great way to get out and quarantine at the same time. -- Deb Harvell, Editorial Assistant|Features Design
Just A Moment
As caretaker for my 76-year-old mom, I'm taking the pandemic pretty seriously -- so my 10-year-old twins, my husband and I haven't had many outside excursions since March. But the week before Christmas, we indulged ourselves by picking up dinner from Yeyo's in Bentonville, where the kids were drawn to the adjacent Momentary's neon "You Belong Here" sign. We took a turn around the Momentary parking lot so they could see it better. To our surprise, attendance looked sparse, so we ventured inside, only to find ourselves the solitary viewers of the fantastic "Nick Cave: Until" exhibit. The chance to take in Cave's electrifying study on race in the solitary grandeur of the Momentary elevated it to a once-in-a-lifetime experience that had me marveling at what we can find in our little corner of Arkansas. -- Lara Hightower, Profiles Editor & Features Writer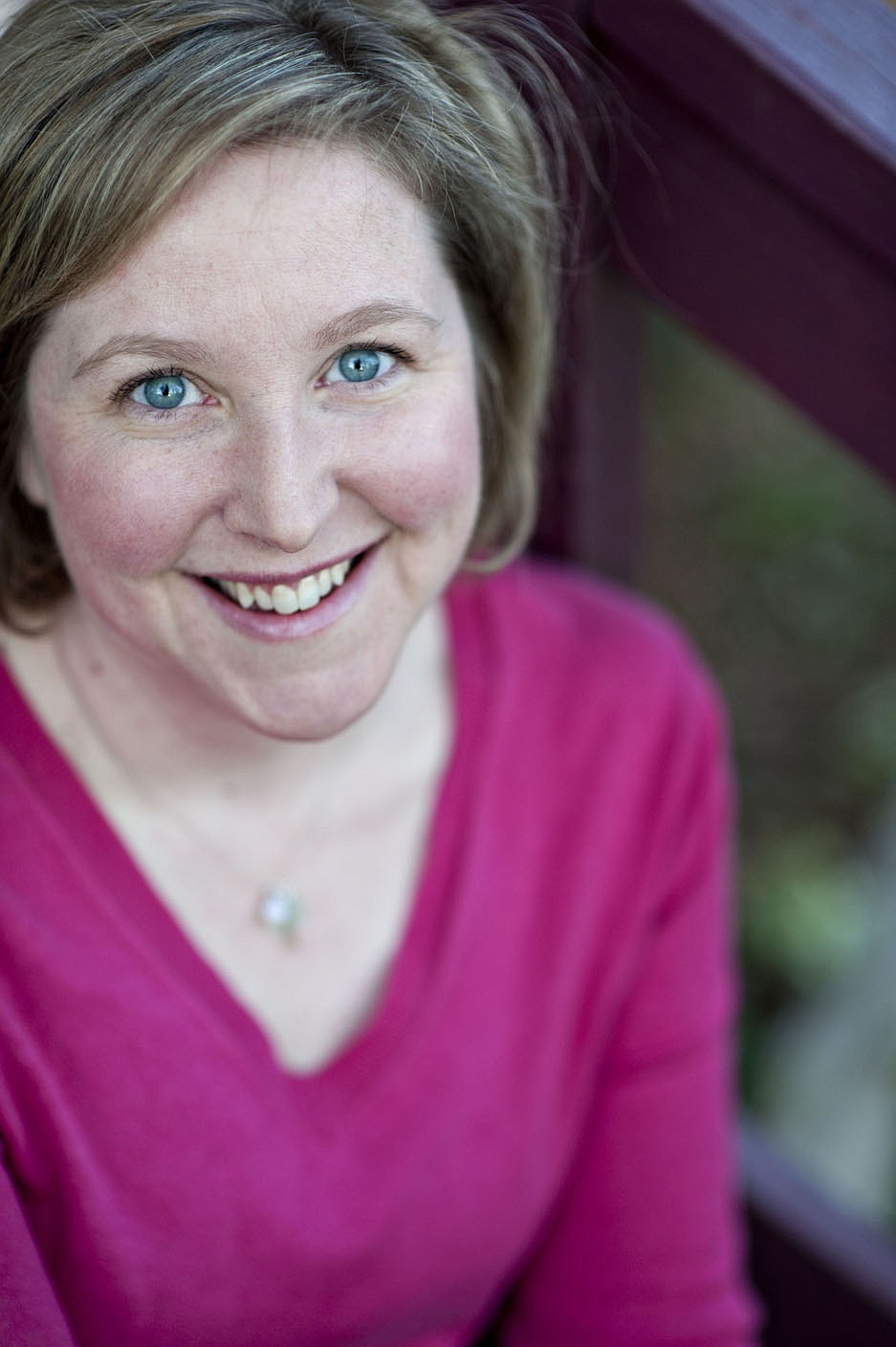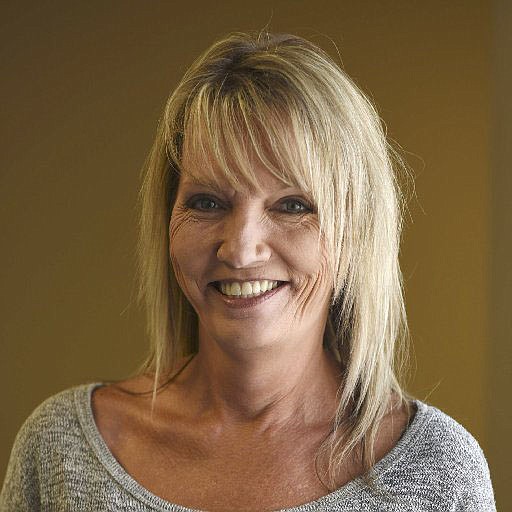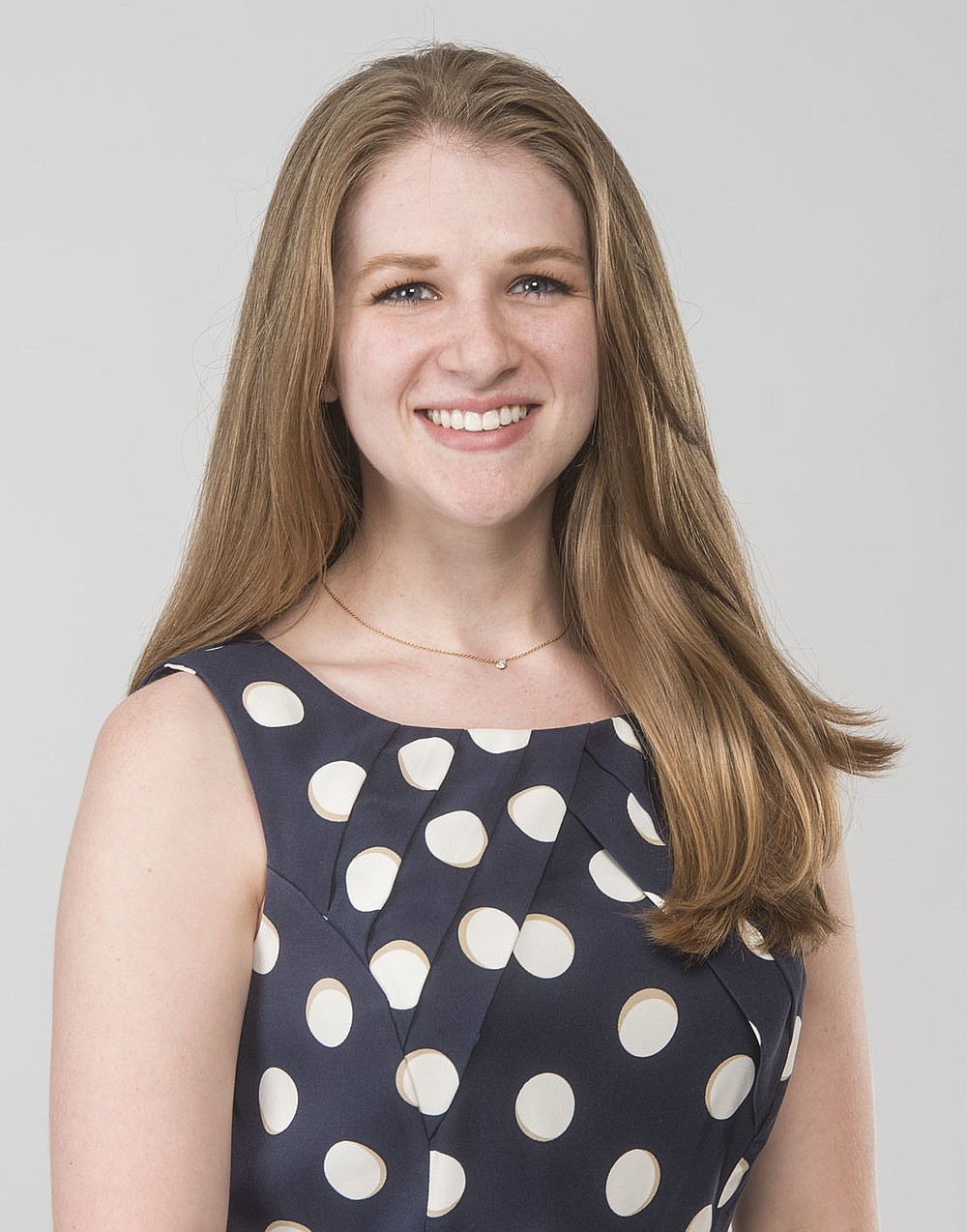 NWA Democrat-Gazette/ANTHONY REYES • @NWATONYR Joselyn Murphy New features reporter for NWADG taken Thursday, June 4, 2015 at the Springdale office.
Photo by Ironside Photography / Jared Sorrells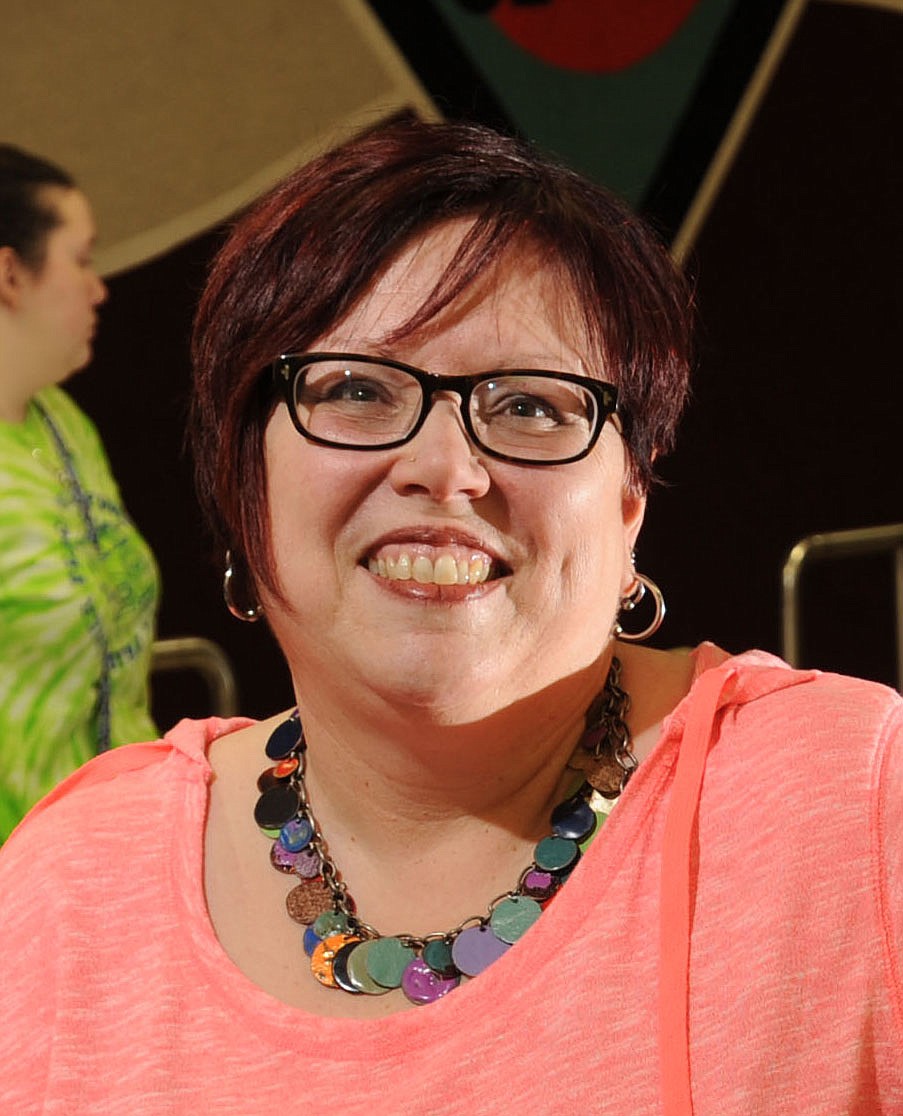 NWA Democrat-Gazette/ANDY SHUPE Becca Martin Brown, features editor for the Northwest Arkansas Democrat-Gazette, poses Wednesday, Jan. 27, 2016, with friends from the Elizabeth Richardson Center while bowling at the Springdale Bowling Alley.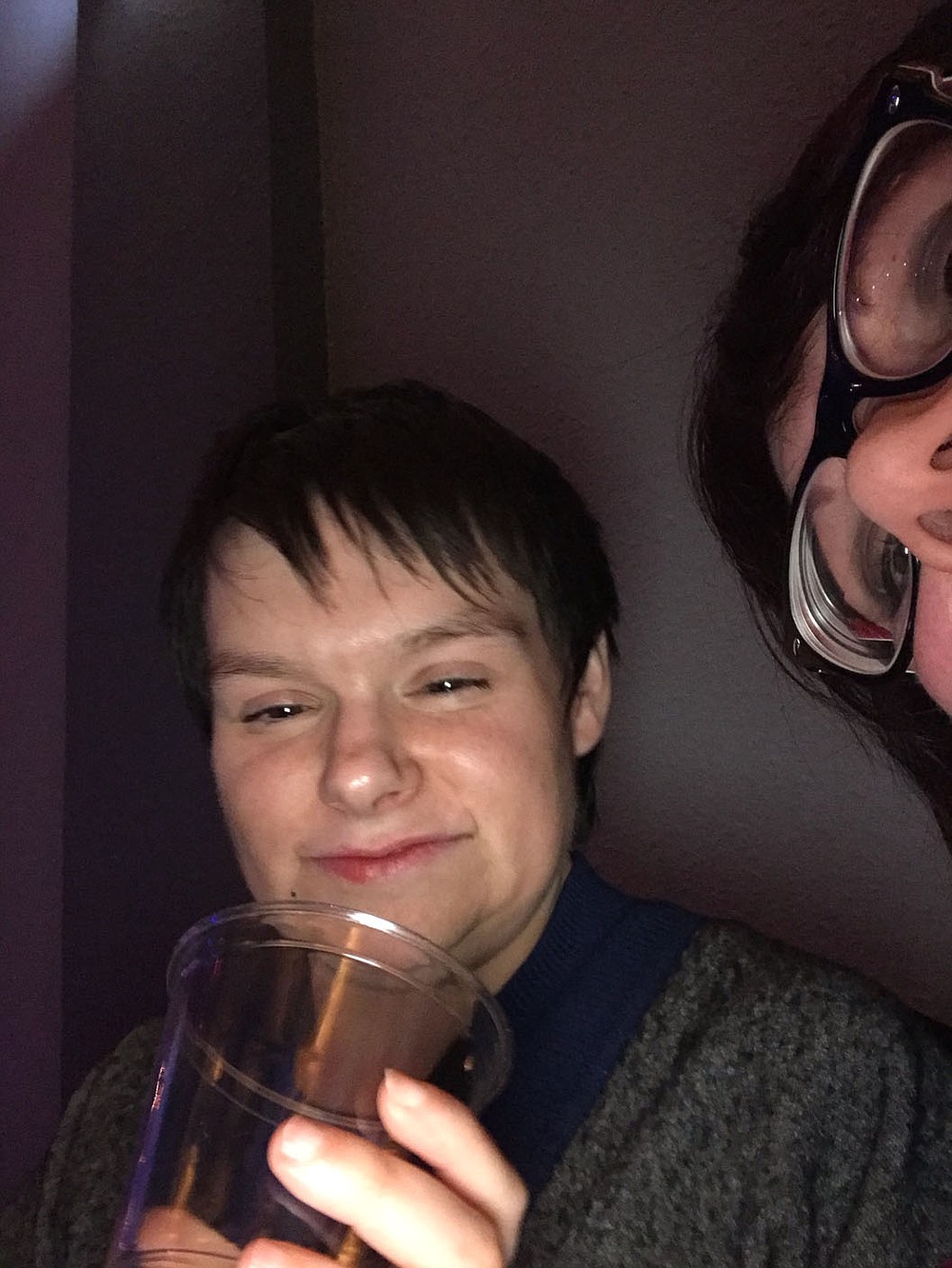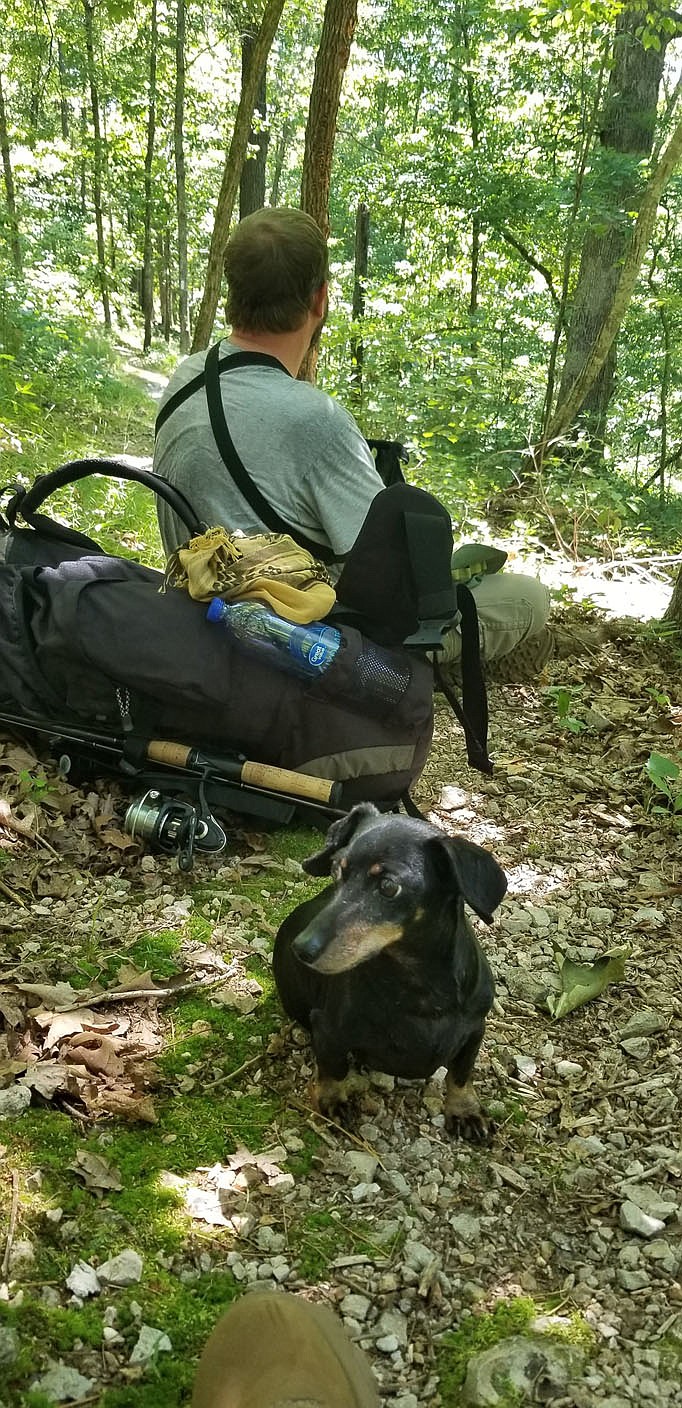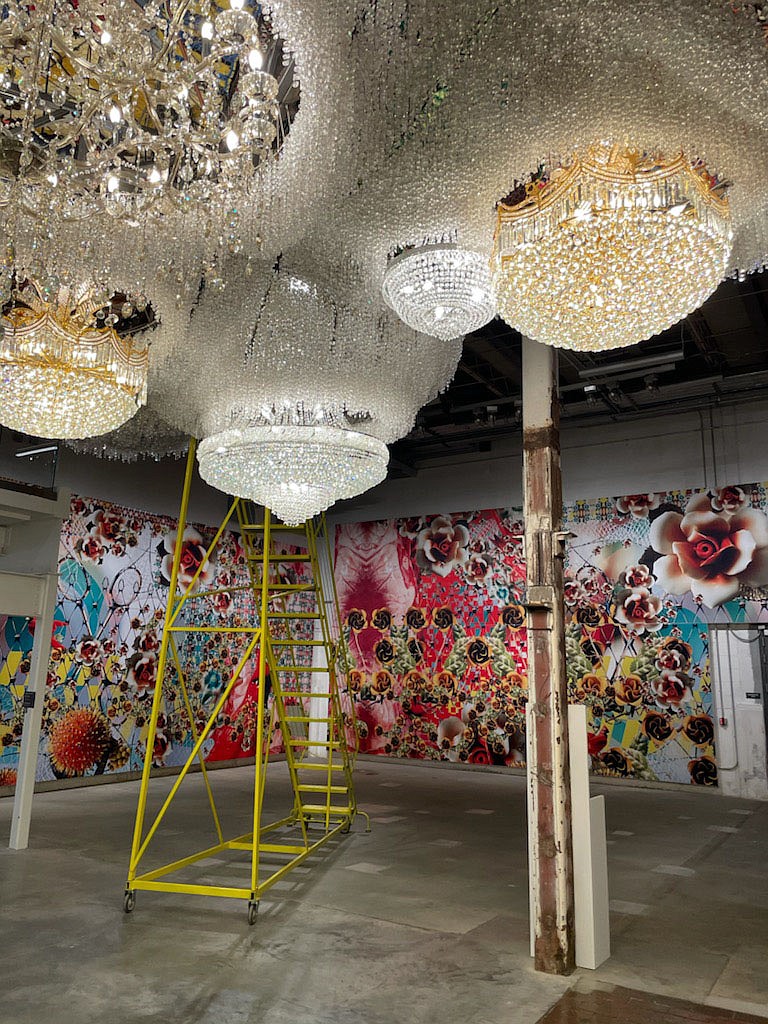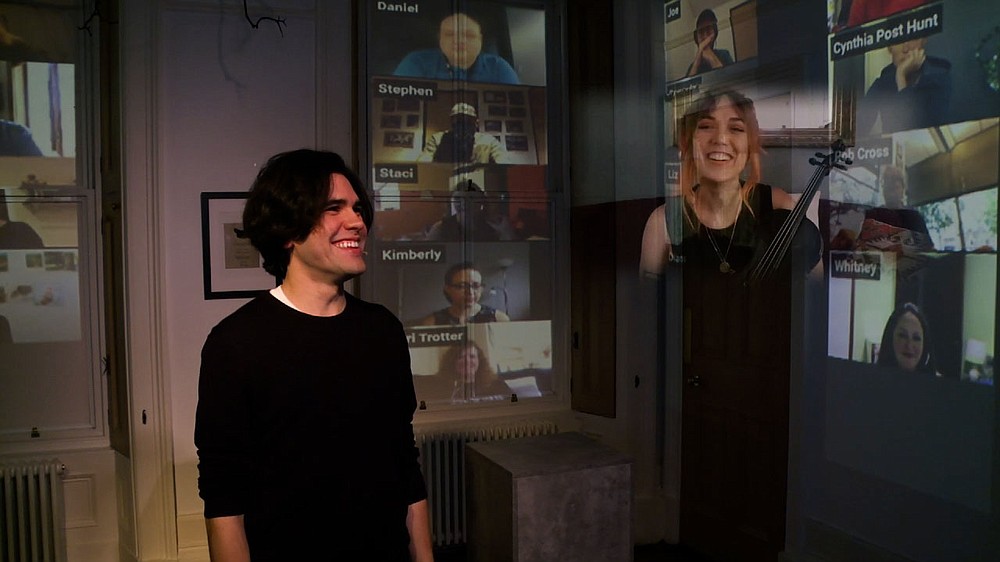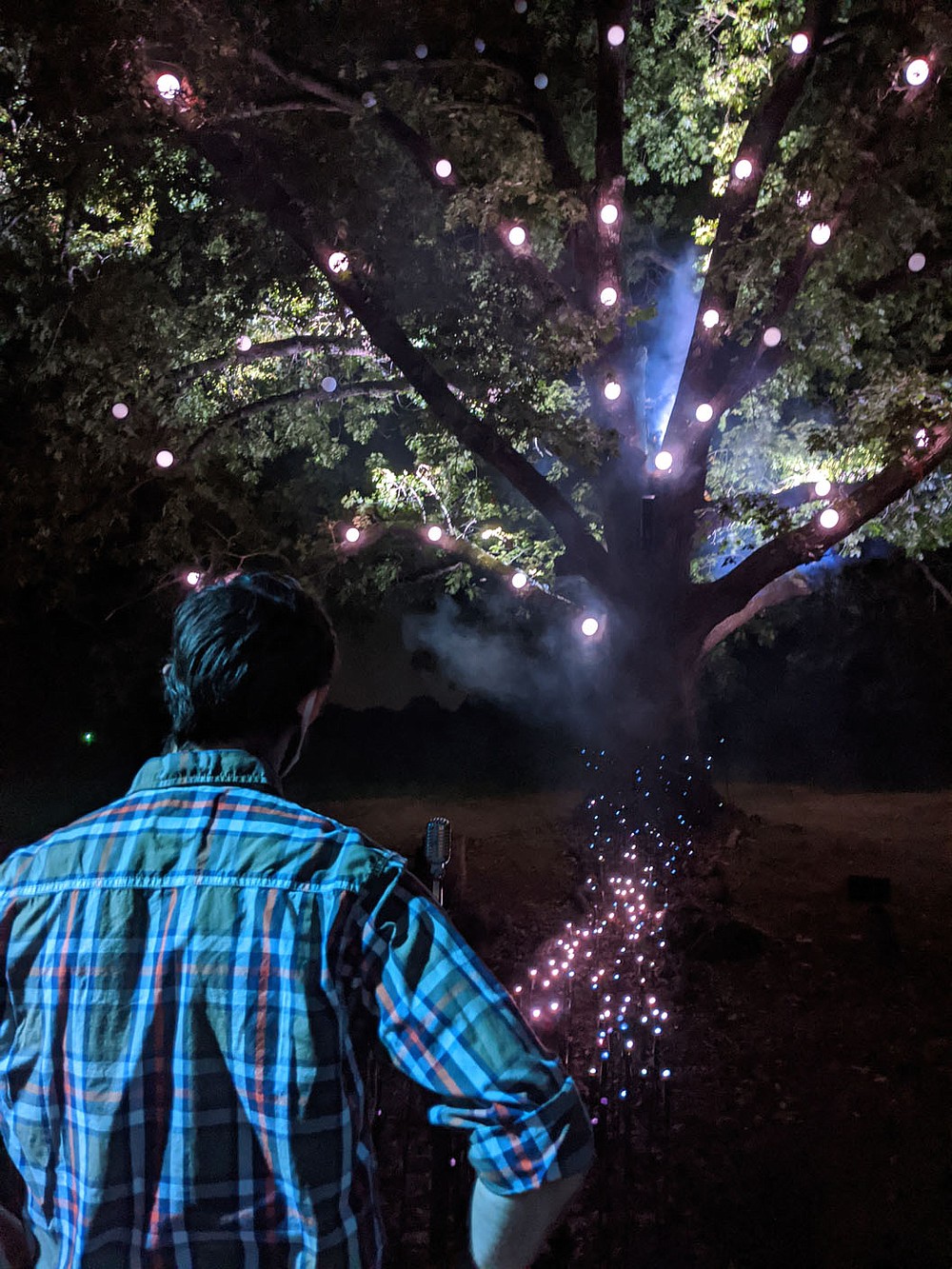 Watching how the North Forest at Crystal Bridges Museum changes through the seasons with its immersive light and sound installation, North Forest Lights, has been one of my favorite experiences of 2020. The lights are on display through April 4. (Courtesy Photo/Jocelyn Murphy) (Courtesy Photo/Ironside Photography/Jared Sorrells)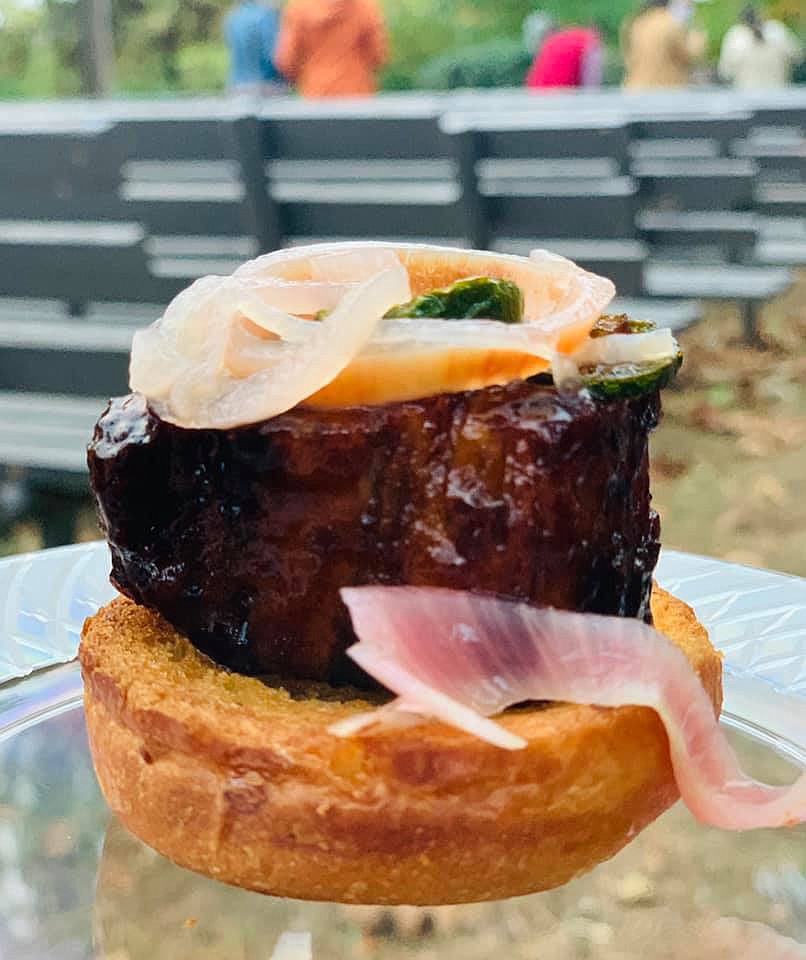 More News
FYI
Find Out More
For more information about the organizations that gave us our favorite moments, check out these websites:
crystalbridges.org
waltonartscenter.org
themomentary.org
mountsequoyah.org
arkansaspublictheatre.org
arkansasstateparks.com/parks/hobbs-state-park-conservation-area
Sponsor Content
Comments