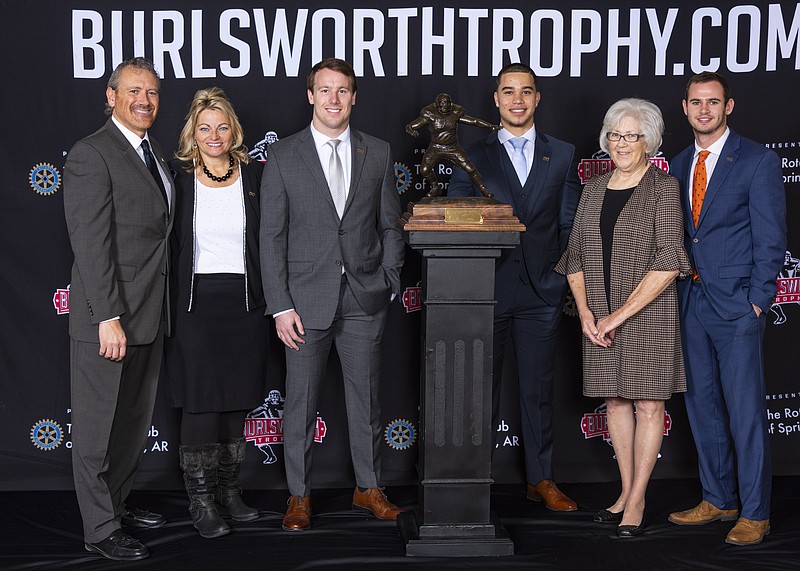 Marty and Vickie Burlsworth (from left), Patrick Laird, Marcus Epps, Barbara Burlsworth and Hunter Renfrow, 2018 Brandon Burlsworth Trophy winner gather at the trophy luncheon that year at the Northwest Arkansas Convention Center in Springdale. (Courtesy photo)
The Brandon Burlsworth Foundation is set to announce the 2020 Burlsworth Trophy recipient in a virtual ceremony (burlsworthtrophy.com/live-stream) beginning at noon Monday. Established in 2010, the trophy "recognizes the most outstanding NCAA Division I Football Bowl Subdivision player who began his career as a walk-on."
Organizers say: "Without one D1 scholarship offer, Brandon walked on to the Razorback team in 1994, worked his way to being a three-year starter and was eventually named an All-American in 1998. Burlsworth was selected as the 63rd overall pick by the Indianapolis Colts in the 1999 NFL draft, but he was tragically killed in a car accident 11 days later. The Burlsworth Foundation was created in his memory and supports the physical and spiritual needs of children, in particular those children who have limited opportunities."
The 2020 finalists, chosen from a pool of nominees from 67 universities, are:
• Dax Milne, Brigham Young University, wide receiver, junior;
• Grant Morgan, University of Arkansas, linebacker, senior; and
• Jimmy Morrissey, University of Pittsburgh, center, senior.
The award presentation is traditionally part of a luncheon benefit for the Burlsworth Foundation. Since 1999, the group has awarded some 346 Burlsworth Scholarships worth more than $1,820,000. The Eyes of a Champion program, with Walmart/Sam's Optical Department and independent optometrists, provides free vision exams and glasses for low-income, uninsured children whose families could not otherwise afford vision care. Other programs include Burls Kids and football camps.
The trophy joined the National College Football Awards Association in 2019 and is one of some two dozen awards presented by the group. Other NCFAA awards include the Heisman Trophy, the Outland Trophy, the Doak Walker Award and the Broyles Award.
Burlsworth's life is also the subject of a major motion picture, "Greater," which was released nationally in 2016.
For more event photos -- nwadg.com/photos/society.
Columnist Carin Schoppmeyer can be reached by email at [email protected]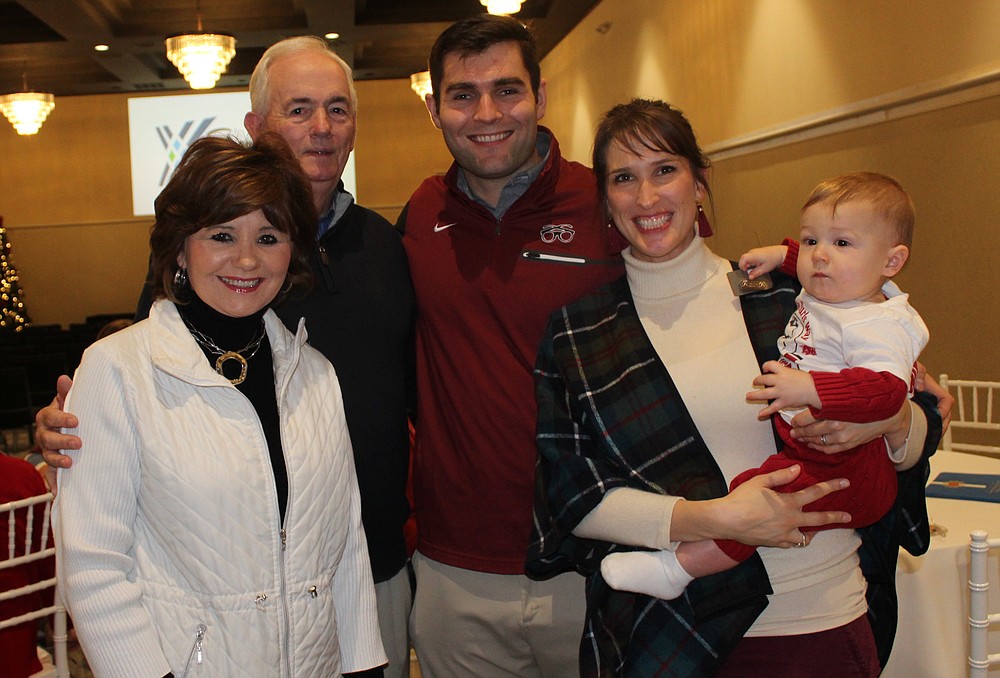 Jo Ann and Tommy Tice (from left) and Sean and Gentry Bedford, with Bowen Bedford, visit at the Burlsworth Foundation reception. (NWA Democrat-Gazette/Carin Schoppmeyer)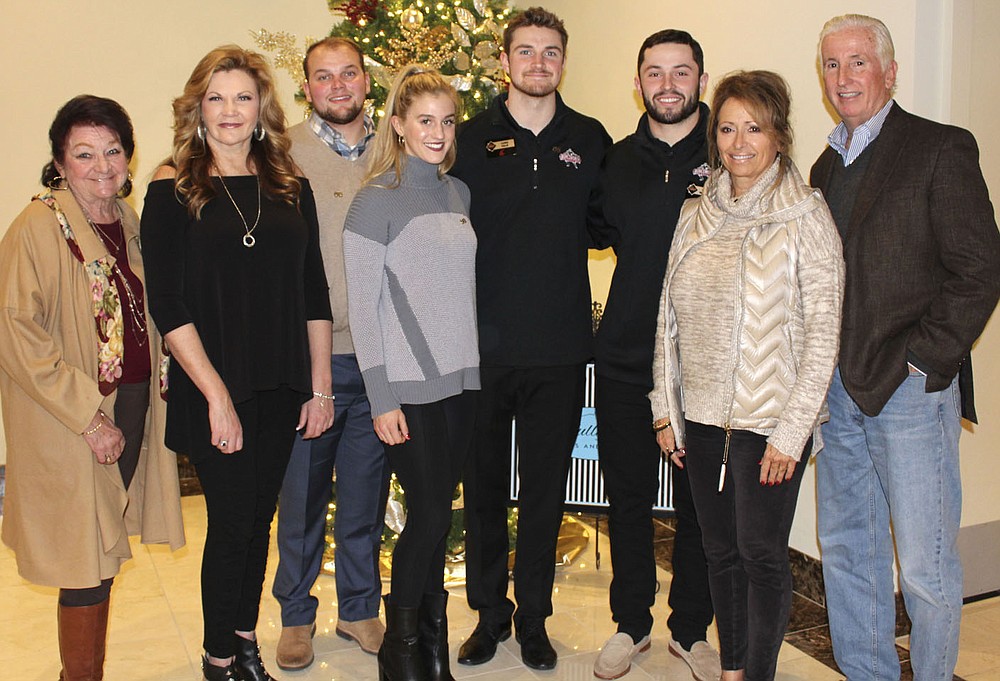 Anna Anderson (from left); Annalee Falk; Jacob Thompson; Mallory Lindberg and Luke Falk, 2017 Burlsworth Trophy winner; Baker Mayfield; and Gina and James Mayfield gather at the Burlsworth Foundation reception that year at The Apollo in Springdale. (NWA Democrat-Gazette file photo/Carin Schoppmeyer)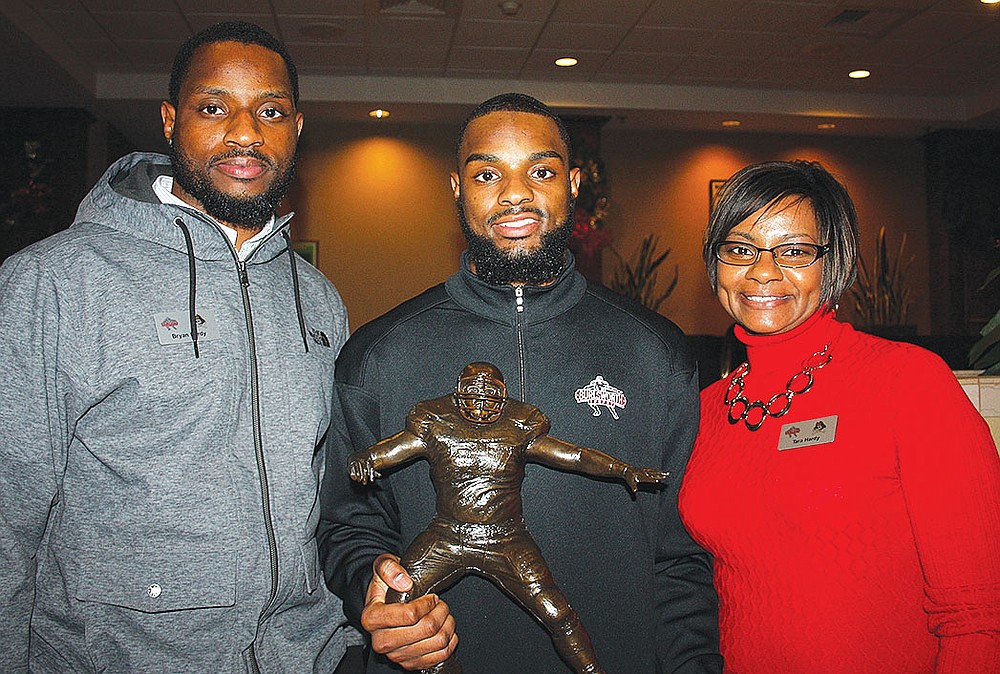 STAFF PHOTO CARIN SCHOPPMEYER Justin Hardy, Burlsworth Trophy winner, center, stands with his brother Justin Hardy and Mother Tara Hardy at a VIP reception Dec. 7.
STAFF PHOTO CARIN SCHOPPMEYER Jared Abbrederis, Burlsworth Trophy winner, from left, Barbara Burlsworth, Trey Watts, Burlsworth Trophy finalist and Frank Broyles gather at the Burlsworth Foundation VIP reception Dec. 8 at the Springdale Country Club.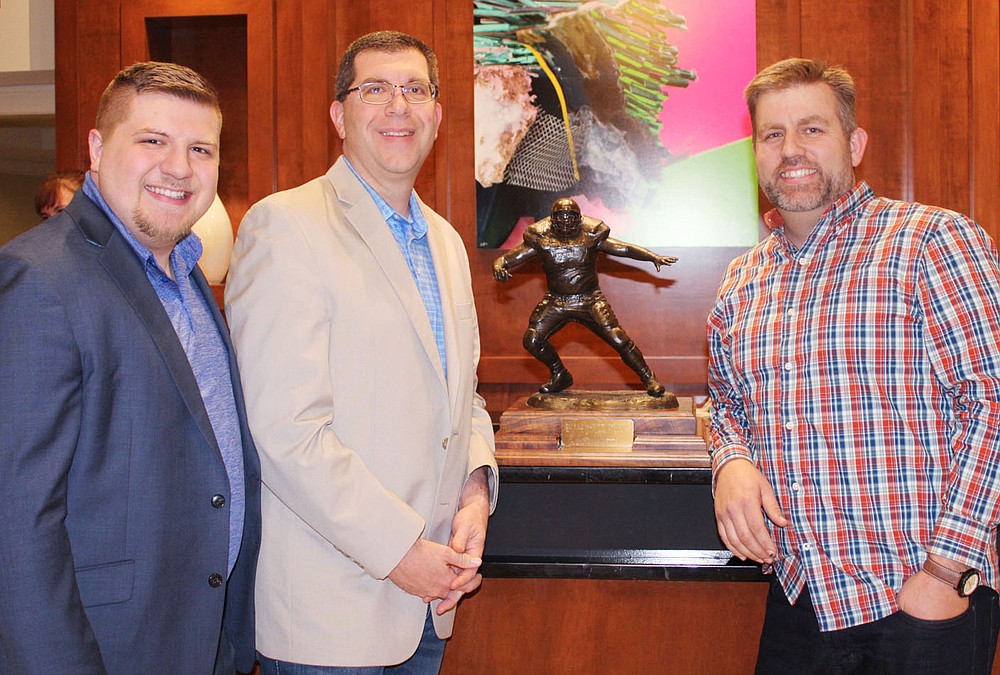 Nathan Grace (from left), Jamie Grace and Raymond Gibby, Burlsworth Trophy creator, attend the reception Dec. 8. (NWA Democrat-Gazette/Carin Schoppmeyer)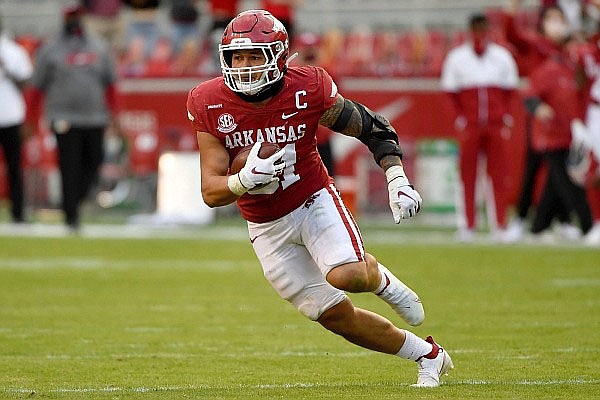 Grant Morgan, University of Arkansas linebacker, a senior, is a finalist for the 2020 Burlsworth Trophy. (Courtesy photo)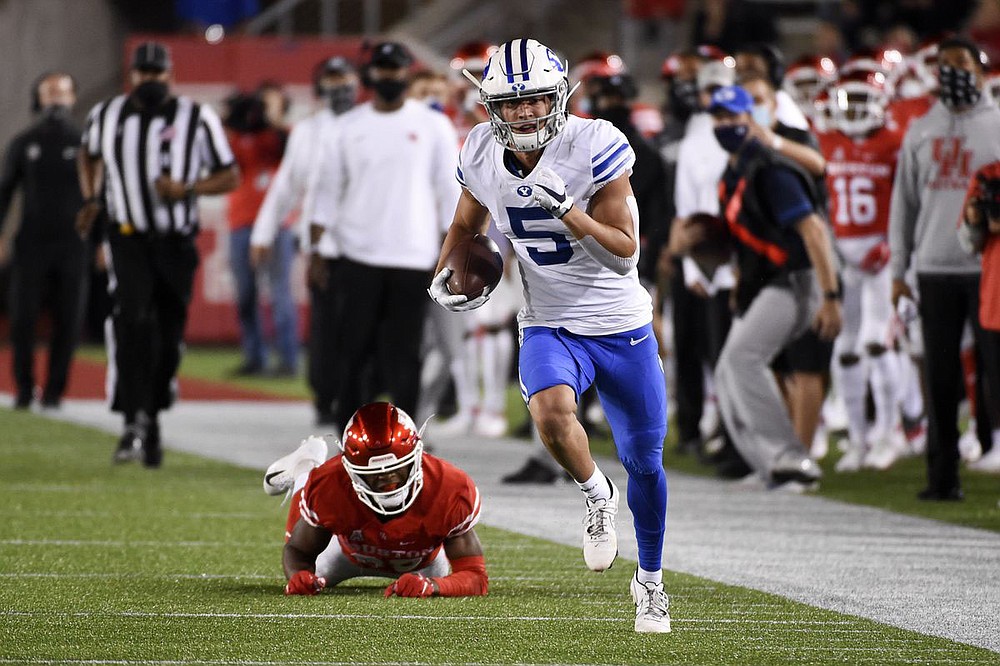 Dax Milne, Brigham Young University wide receiver, a junior, is a finalist for the 2020 Burlsworth Trophy. (Courtesy photo)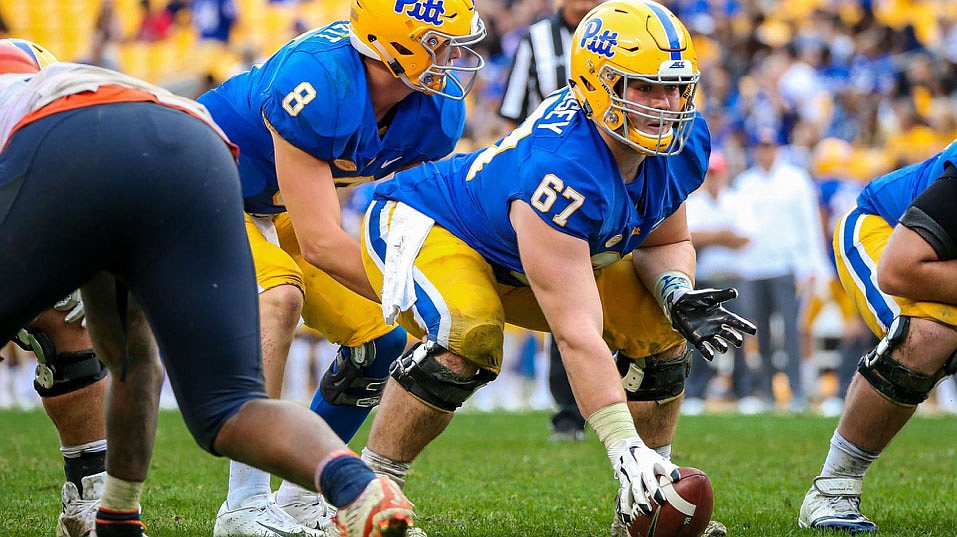 Jimmy Morrissey, University of Pittsburgh center, a senior, is a finalist for the 2020 Burlsworth Trophy. (Courtesy photo)
More News
At a Glance
Burlsworth Trophy Announcement
Who: Brandon Burlsworth Foundation
What: Established in 2010, the trophy "recognizes the most outstanding NCAA Division I Football Bowl Subdivision player who began his career as a walk-on."
When: Noon Jan. 4
Where: burlsworthtrophy.com/live-stream
Information: (870) 741-1443 or burlsworthtrophy.com
Sponsor Content
Comments