Even for those who don't work in the education department at the Walton Arts Center, the energy that fills the Fayetteville performance venue during a school field trip day is infectious. Watching the long yellow school buses pull up to the curb outside, seeing the seats of Baum Walker Hall filled with antsy, chattering young people about to experience a professional arts production -- sometimes for the very first time -- is huge motivation for much of the staff. It is one of the nonprofit venue's guiding principles to support equity in and access to arts education.
In lieu of welcoming the tens of thousands of students and teachers who participate in educational opportunities and, via the arts, traverse the realms of imagination during a normal season, WAC programming staff sought to offer whatever resources would be most helpful to educators and students alike as they prepared to take on another semester of distancing and virtual learning.
"Right now, teachers are so incredibly busy and just slammed with all of this new way of doing things. So we were just reaching out to see, basically, if they missed us. And it turns out, they do," enthuses Sallie Zazal, WAC director of learning and engagement.
"We were also wondering what kind of formats they were looking for, and we got stuff all over the board: From a full length recording of a show, which, in the world of theater for youth is around 60 minutes long, so nothing too outrageous; to pre-recorded virtual workshops that they could plug into their curriculum; to virtual tours of Walton Art Center."
So, with the interest there, the learning and engagement team set to task finding virtual work. Where the Colgate Classroom Series usually facilitates exploration of world cultures, making connections to important works of literature, or learning more about art forms through lecture/demonstration formats in person, the team now wanted to establish a means of continuing to enrich class curricula through digital presentation.
"A lot of performing arts centers are offering content that is live: tune in at 10 a.m. and see the show. We decided not to go that route," Zazal explains. "We wanted to make sure that teachers could access all of our content any time they wanted to and use it in any way that they wanted to. So yes, they could show it on the screen in their classroom, but then they could also send a link to these videos to the students that are learning remotely. That way, the students can fit that into their schedule; maybe they can even watch it with their parents. We want it to be as flexible as possible."
On Jan. 15, the first show of the 2021 Colgate Classroom Series debuted on demand, followed by three more performance education opportunities. "Layer the Walls," available through June 15, and "Resiliency" (through May 1) bring history to life for older students while "Join the Band: Music Making for One and All" (through May 1) and "The Snail and The Whale" (through Feb. 28) are ideal for pre-kindergarten and lower elementary students.
Curating the lineup was, of course, about more than just availability, Zazal says. Though many artists have made the pivot to some kind of virtual offering in the past year, the quality of everything that's out there is "all over the board," she says. The programming team was looking for work that would supplement teachers' needs -- both in curriculum and in accessibility -- as well as adhere to the high standards for arts education the WAC has maintained since its founding. Established relationships with artists they'd worked with in the past, or had plans to work with before covid "flipped" everything, also provided a pool of talent the team was excited to support during this trying time.
"We work with Tall Stories [of London] a lot, and we know that we can expect high quality stuff from them. So that was really an easy choice," Zazal says of the production company behind "The Snail and the Whale." "And puppetry is just another fun way for young kids to experience that story."
The story is inspired by Julia Donaldson and Axel Scheffler's beloved picture book that follows a tiny snail and great humpback whale on an incredible journey of adventure and friendship. The content includes an hour-long recording of the performance, recorded interviews and conversations with the artistic team and actors and artist-led workshops.
The other show for this age range, "Join the Band: Music Making for One and All," sees the WAC again working with husband-and-wife duo Dan and Claudia Zanes. Dan, a Grammy Award-winning children's performer, and Claudia, a Haitian-American music therapist and jazz vocalist, introduce young people to songs and the stories behind them while encouraging creativity and social emotional learning. The content is presented in around 40 minutes of flexible video segments that also include artist-guided activities.
"They are just amazing -- so energetic, and kids love them," Zazal shares. "They've got such a great message about music is for everyone and making it so accessible, that I really thought it would be important to bring them back during this time. And everything they do is just open to anyone in the audience, it doesn't matter what your skill level is, or your ability, or where you come from -- they just want to help you find ways to express yourself through music."
"Resiliency," Zazal says turning to the programming suggested for second through eighth grades, is a show she's been trying to get on WAC's calendar for a couple years. Luckily, the show's creators at Syracuse Stage developed a virtual version that Zazal was able to add to this year's series.
The virtual arts education experience connects curious minds to the past through the lens of a Black female mathematician in the age of Jim Crow. Annie Easley's inspiring story introduces students to a trailblazer who worked for NASA for more than three decades and was part of the team of mathematicians working to launch the Centaur rockets.
Some 40 minutes of flexible video segments and art-making activities on Easley's legacy is an inspiring experience for "everyone who's just looking to find their path using something that they don't initially realize is a really strong skill," Zazal muses.
"As a young woman, she realized that math was a language that really spoke to her. And that was so powerful to me," Zazal goes on. "Just, a lot of times as a kid, it's weird to have something speak to you like that ... trying to know what to do with that can be such a struggle. I thought that was so empowering for other kids to be able to see -- to find that one thing that you are so good at, and then how she was able to find her path through that, and give back in such a way."
Finally, available on demand until June 15, "Layer the Walls" by Grand Pistachio Theater Company is a performance that was originally scheduled to show at WAC in November. The education team felt strongly about the show, Zazal reveals, and when the company presented the idea of creating a virtual version, WAC staff wanted to make sure it happened.
"It's not cheap to create this content, especially right now when all these artists aren't out there touring and having that typical income," Zazal explains. So, she says, the WAC came on early in the process as a co-commissioner for the project -- a true lifeboat, Rachel Sullivan, co-artistic director of Grand Pistachio, admits.
"It was really our way of saying 'We're supporting the creation of this work; we think it's something that's really important and needs to be done,'" Zazal adds.
The decision to make a full virtual performance was made in response to finding an archival video of the show, shot two years ago, Sullivan shares. The video footage wasn't filmed for engagement purposes and thus lacked the multitude of camera angels, the editing and the inviting nature of a piece that aims to captivate the audience. So in service of recreating as closely as possible the engagement we crave from live theater, Sullivan says, "Layer the Walls" was re-made into three episodes, and a complimentary workshop was created to highlight the forms of puppetry in the show.
Shadow and Bunraku puppetry tell the stories of three families -- Irish, Italian and Jewish immigrants in New York City -- who all live in the same tenement building. Peeling back the layers of the home to reveal its past immerses viewers in a historical drama experience as they are prompted to picture themselves in these immigrants' shoes.
"We really try to get them to start thinking about all of the little decisions that lead up to these big events -- that history is not just this one sentence about the event in a history book. So many different people are involved and so many decisions are involved, and how do you sort out what decisions to make and what consequences there are?" Sullivan poses.
"Puppets are really great, too," she goes on, "because people project their own thoughts and feelings onto puppets. What I love and what I miss about theater, and what I hope that this miniseries can do, is actively involve the viewer because they have to use their imagination a little bit in a way that a lot of TV and film doesn't require. And the puppets, I think, take that a step further, because you have to project feelings onto them, which usually increases empathy. Then, maybe instead of grouping people as a big mass or like a one-word 'immigrants,' you're seeing individuals, and you increase the empathy, and then you can start to hopefully translate that to your current life."
All productions are free to Northwest Arkansas educators and their students and connect to Arkansas Learning Standards. Visit the Walton Arts Center's website for full details on each experience.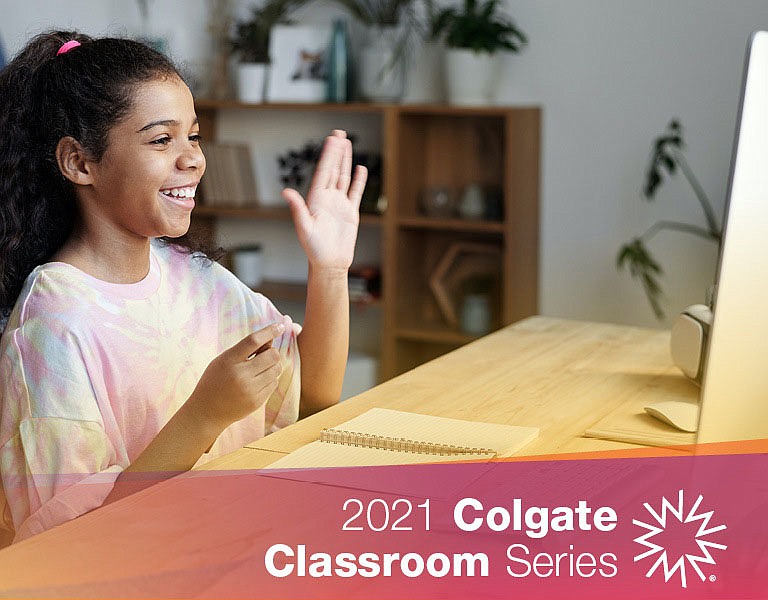 The 2021 Colgate Classroom Series offers four productions free of charge to Northwest Arkansas educators. The performances, workshops and activities are all available on demand to allow for the most flexibility. Subjects, recommended age groups and information on ties to Arkansas Learning Standards are all presented at Walton Arts Center's website. (Courtesy Image)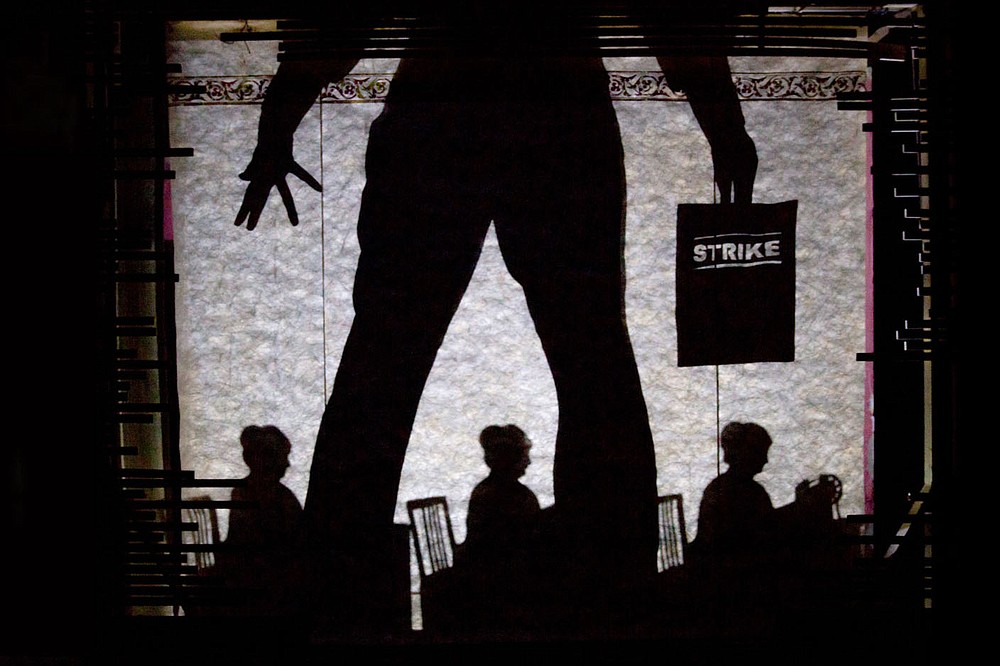 "Something we're trying to do with the piece is open up a conversation about immigration, but also this idea that everyday people can have an impact and can really shape the world we live in," explains Rachel Sullivan, co-artistic director of Grand Pistachio Theater Company. "I hope that young people see that they, too, can really shape their world and make an impact with small exchanges and decisions and moments in their lives." (Courtesy Photo/Buatti Ramos Photography)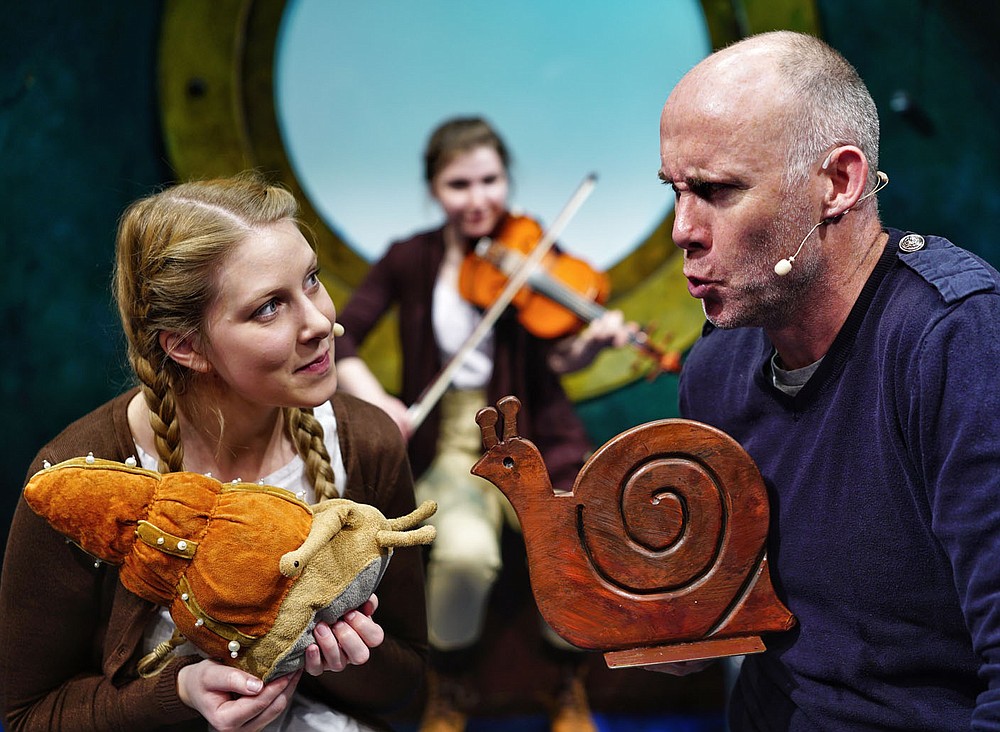 Inspired by Julia Donaldson and Axel Scheffler's beloved picture book, "The Snail and The Whale" follows a tiny snail and great humpback whale on an incredible journey of adventure and friendship. (Courtesy Photo)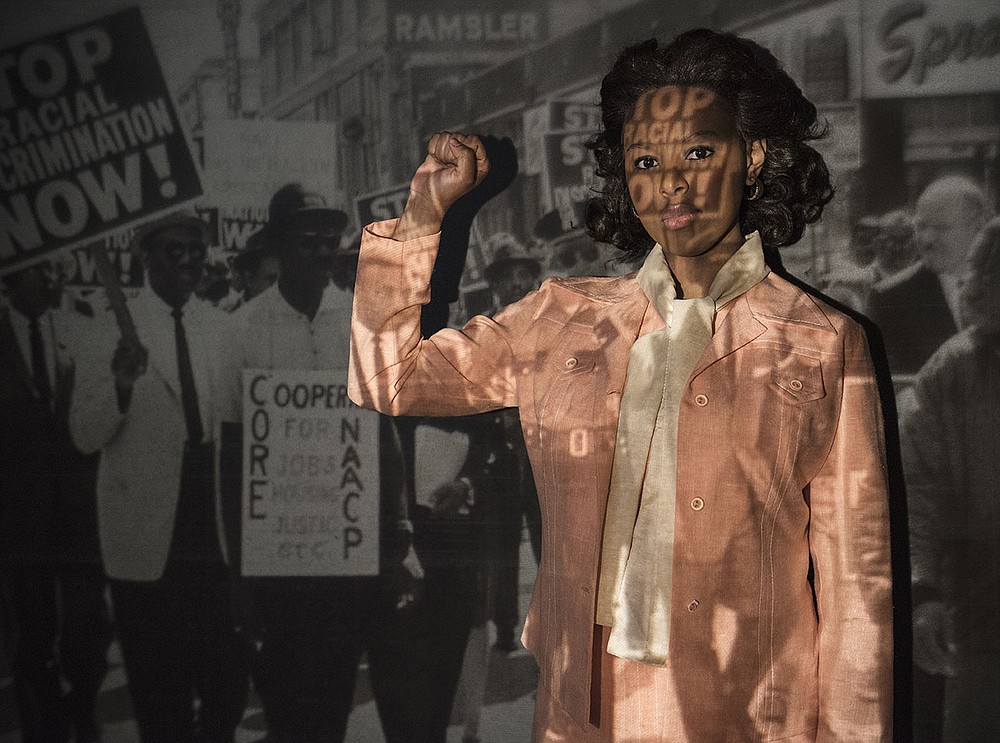 "Resiliency" is both the name of Syracuse Stage's production on Annie Easley, and a trait that came to define the woman herself. During the production, students will experience portions of the show "Commanding Space: The Rise of Annie Easley and the Centaur Rocket," learn from the actor and the playwright and participate in arts activities designed to help students find and cultivate their own resiliency tools. (Courtesy Photo/Brenna Merritt)
More News
FAQ
Colgate Classroom Series
• 'The Snail and The Whale' — available through Feb. 28
• 'Join the Band: Music Making for One and All' — through May 1
• 'Resiliency' — through May 1
• 'Layer the Walls' — available through June 15
WHERE — Online, on demand
COST — Free; registration required
INFO — 443-5600, waltonartscenter.org