LOS ANGELES -- Golfer Tiger Woods was driving more than 80 mph -- nearly twice the posted speed limit -- on a downhill stretch of road when he lost control of an SUV, crashed and seriously injured himself, authorities said Wednesday.
Sheriff Alex Villanueva blamed the Feb. 23 crash outside Los Angeles solely on excessive speed and Woods' loss of control behind the wheel. Woods will not face any citations.
"The primary causal factor for this traffic collision was driving at a speed unsafe for the road conditions and the inability to negotiate the curve of the roadway," the sheriff told a news conference.
Woods was driving 84 to 87 mph in an area with a speed limit of 45 mph, Villanueva said. No one else was hurt, and no other vehicles were involved.
The stretch of road is known for wrecks and drivers who frequently hit high speeds. Due to the steepness of the terrain, a runaway truck escape lane is available just beyond where Woods crashed.
There was no evidence the golfer tried to brake, and investigators believe Woods may have inadvertently stepped on the accelerator instead of the brake pedal in a panic, said sheriff's Capt. James Powers, who oversees the sheriff's station closest to the crash site.
Woods told deputies he had not taken medication or consumed alcohol before the crash, sheriff's officials said.
Detectives did not seek search warrants for Woods' blood samples, which could have been screened for drugs or alcohol, or his cellphone. Authorities said there was no evidence of impairment or of distracted driving, so they did not have probable cause to get warrants. Investigators did search the SUV's data recorder, known as a black box, which revealed the vehicle's speed.
On Twitter, Woods thanked first responders, as well as the people who called 911.
"I will continue to focus on my recovery and family, and thank everyone for the overwhelming support and encouragement I've received throughout this very difficult time," Woods wrote.
Documents show that Woods told deputies he did not know how the crash occurred and did not remember driving. At the time of the wreck, Woods was recovering from a fifth back surgery, which took place two months earlier.
Woods, who is originally from the Los Angeles area, had been back home to host his PGA tournament, the Genesis Invitational at Riviera Country Club, when the crash happened.
He was driving an SUV loaned to him by the tournament when he struck a raised median in Rolling Hills Estates, just outside Los Angeles. The SUV crossed through two oncoming lanes and uprooted a tree, striking it at 75 mph.
Jonathan Cherney, an accident reconstruction expert and retired Irvine, Calif., police detective, said the sheriff did not explain a fundamental part of the case: Why was Woods driving so fast?
"To just blanket it with an unsafe speed violation is the easy way out," said Cherney, who walked the crash site. "We still are missing the key factors that kind of explain why or how this whole sequence of events began."
Cherney questioned whether Woods may have fallen unconscious at some point, citing the lack of evidence of braking, steering or anything else to suggest the driver was "aware of what's going on or attempting to avoid the crash." He also said investigators had enough probable cause to seek blood samples.
Woods is in Florida recovering from multiple surgeries, including procedures to repair two broken bones in his lower right leg with a rod in his shinbone. He also has screws and pins in his foot and ankle.
Last week, Villanueva said investigators had determined the cause of the crash but would not reveal it. He claimed he needed permission from Woods to do so. The sheriff said Wednesday that Woods had approved the release of the investigation's findings.
Villanueva also declined to release footage from deputies' body cameras, citing the athlete's privacy.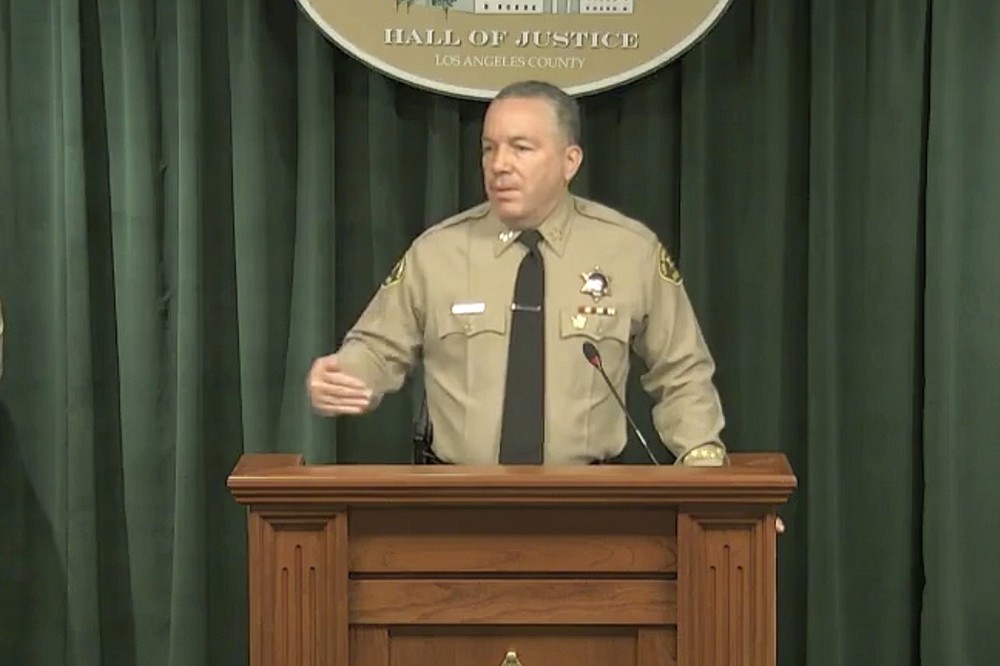 In this image take from a livestream video feed provided by the Los Angeles County Sheriff's Department, Sheriff Alex Villanueva speaks during a news conference in Los Angeles, Wednesday, April 7, 2021, about the Tiger Woods' accident. Authorities say Woods was speeding when he crashed an SUV in Southern California less than two months ago, leaving him seriously injured. (Los Angeles County Sheriff's Department via AP)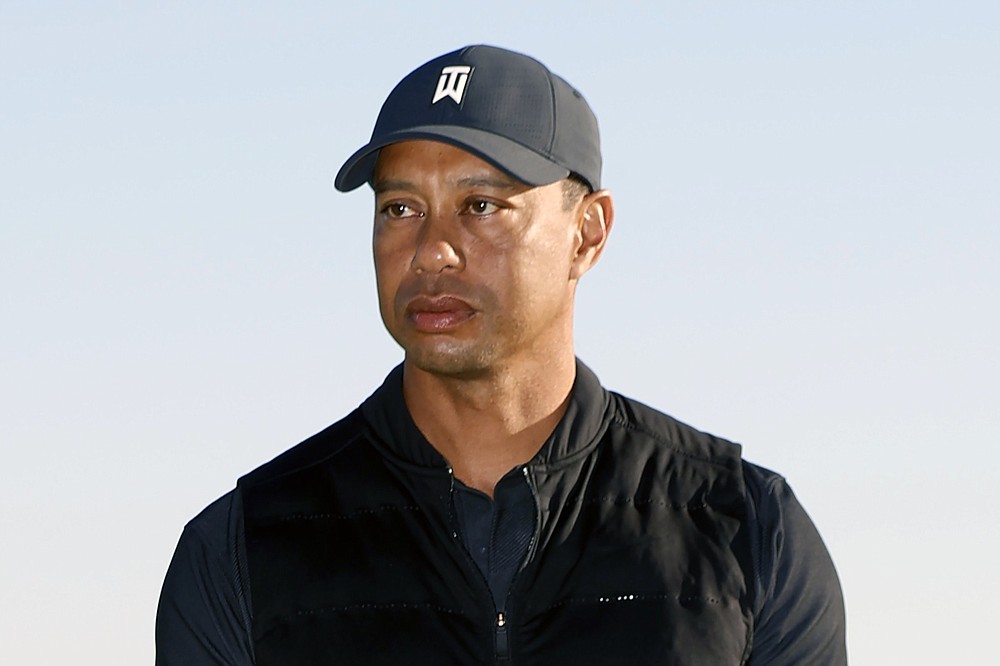 In this Feb. 21, 2021, file photo, Tiger Woods looks on during the trophy ceremony on the practice green after the final round of the Genesis Invitational golf tournament at Riviera Country Club, in the Pacific Palisades area of Los Angeles. (AP Photo/Ryan Kang, File)