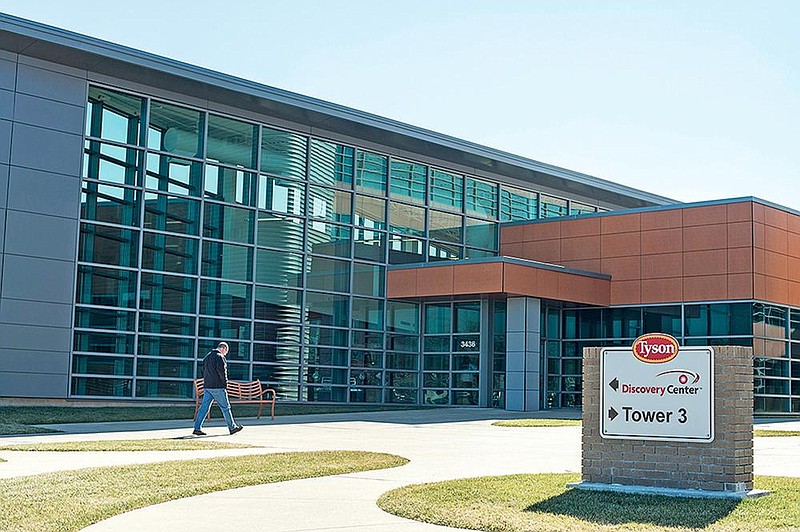 NWA Democrat-Gazette/ANTHONY REYES • @NWATONYR The exterior of the Tyson Foods Inc. headquarter Friday, Feb. 5, 2016 in Springdale. - Photo by Anthony Reyes
Tyson Foods Inc. has donated more than 30 million pounds of food in the past year, more than ever before, the company reported Monday.
The Springdale-based meat processor has a history of sending trucks filled with provisions to disaster areas and donating tons of protein to food banks and other organizations. The company expanded relief efforts in a year plagued by a pandemic, leading to a record 120 million meal donations in the past 12 months, valued at more than $65 million.
"Our company is proud to play a critical role in feeding the nation during this challenging time," John R. Tyson, chief sustainability officer and son of Chairman John H. Tyson, said in remarks Monday.
Along with food donations, the nation's largest meat company in the past year gave millions of dollars in grants to nonprofits near Tyson plants and workers struggling to pay rent, utilities or other bills. Other corporations, including Google, FedEx and Walmart, have also made commitments to address food insecurity during the coronavirus pandemic.
Sponsor Content
Comments