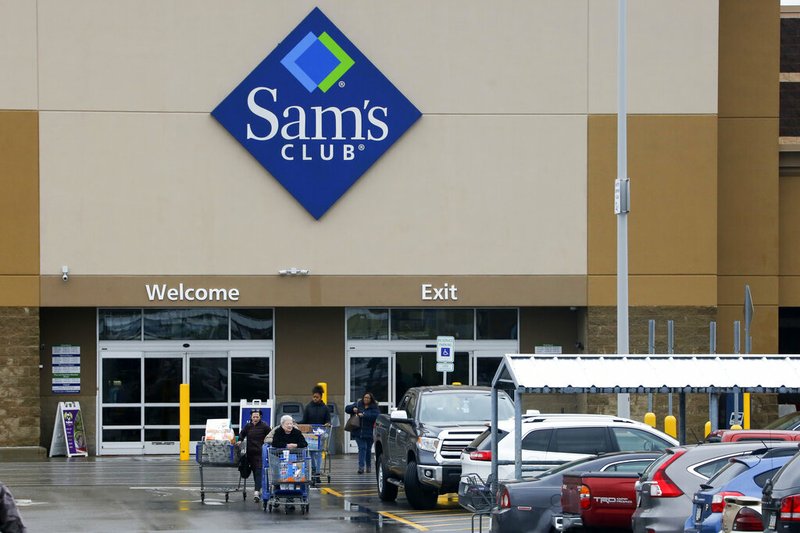 This Feb. 23, 2018, file photo shows shoppers leaving a Sam's Club in Pittsburgh. (AP Photo/Gene J. Puskar, File)
Sam's Club is taking the Scan & Go technology it uses in its shopper clubs to its gas pumps.
After testing the service earlier this year, Walmart Inc.'s members-only warehouse division expanded it this month to more than 70 Sam's Clubs across the country, the company said in a news release Wednesday.
Sam's Club expects to have the mobile technology available at all its 518 fuel stations by the end of the year, the company said.
Members who want to use Scan & Go Fuel must download the Sam's Club app to their phones, click on the Scan & Go icon and then scan the QR code at the pump. They'll select a payment method in the app and get a receipt in their email.
Scan & Go has been popular with Sam's Club members since it was implemented in clubs in 2016. In fact, the company said its member adoption rate has doubled over this time last year because of the pandemic.
Walmart tried it briefly, but customers largely rejected it. Walmart is bringing the app-based shopping tool back for members of its new Walmart Plus subscription plan.
Sponsor Content
Comments