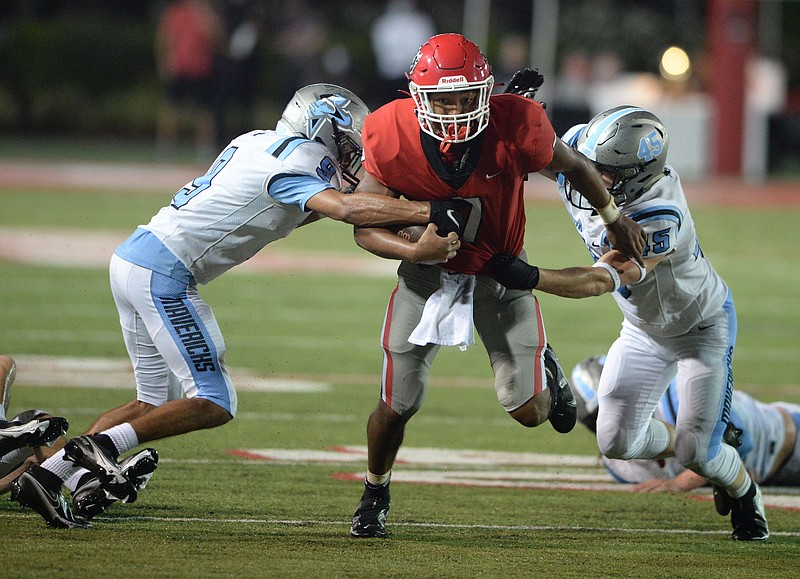 Fort Smith Northside quarterback Dreyden Norwood (center) carries the ball Thursday, Aug. 27, 2020, as Fort Smith Southside defenders Davon Solomon (left) and Bailey Proctor reach to bring him down during the first half of play at Mayo-Thompson Stadium in Fort Smith. (NWA Democrat-Gazette/Andy Shupe)
Join the staff of the Northwest Aransas Democrat-Gazette sports department as they tackle the prep sports issues of the day.
The show will feature guest call-ins from coaches and sports writers from the region in a lively roundtable weekly podcast.
This week, Chip Souza, Rick Fires and Paul Boyd are joined by Jeremy Muck as they talk about games that have been delayed or cancelled because of the covid-19 pandemic.
[Don't see the podcast above, click here: http://nwaonline.com/preprally916/]
Sponsor Content
Comments