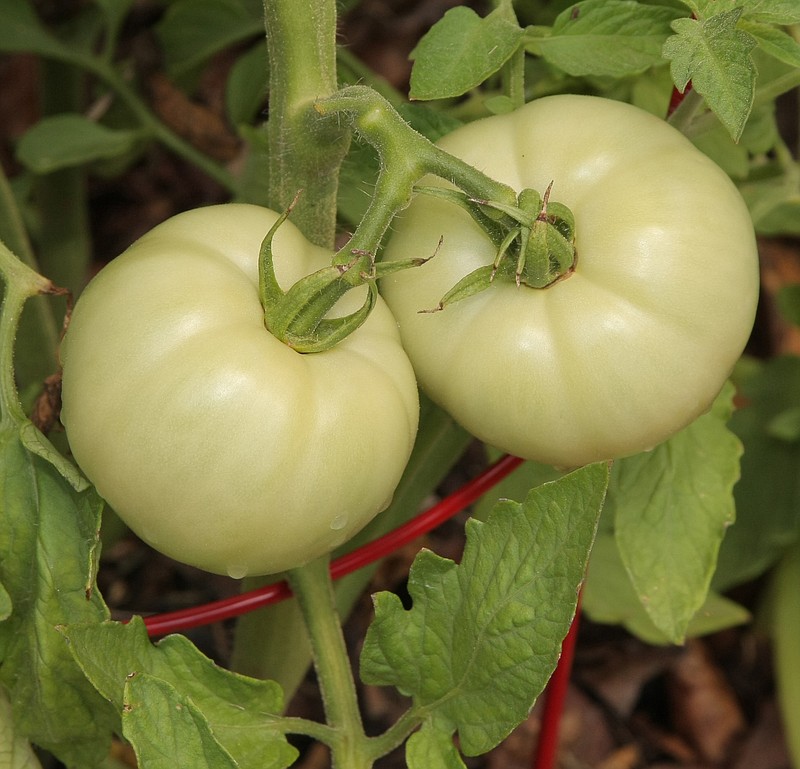 Democrat-Gazette file photo
Recipes that appear in Idea Alley have not been tested by the Arkansas Democrat-Gazette.
As summer winds down, many of us are looking for quick and easy recipes for weeknight dinners and facing gardens that need harvesting and preserving.
If you're in one or both of those groups, this column is for you.
"Our family of six loves these two recipes and I (the cook) love how easy and economical they are. We would love to hear if other readers have similar recipes to share," writes Lari M. "Basic premise: saute a meat, toss in thawed frozen veggies, heat through, add seasonings, and serve with a carb. These recipes are easy enough for the teenagers to make, giving Mom a break from cooking one night a week. With covid and quarantine, we haven't been eating out much, so we have been working to find ways around one person doing all the cooking."
Easy Sausage and Corn Medley
Olive oil
1 link turkey polish sausage
1 bag frozen corn, thawed
1 bag frozen peas and carrots, thawed
1 pint cherry tomatoes (or more -- we really like cherry tomatoes!)
Fresh or dried herbs such as basil, oregano and thyme
Garlic salt
Dice the sausage into small pieces.
In large skillet, heat just enough olive oil to cover bottom. Add sausage, sauteing on medium high heat until sausage begins to brown. Add in veggies. Stir well. Cover with lid for about 5 minutes. Add herbs of choice (we love our homegrown dried basil, oregano and thyme, with a generous sprinkle of garlic salt). Stir well and continue to cook on medium heat until veggies are heated through and tastes are melded. Serve hot with a side of baked bread.
Easy Chicken Fried Rice
Olive oil
2 uncooked boneless, skinless chicken breasts, diced into small, bite-size pieces
1 cup chopped onion
1 to 2 cloves minced garlic
4 bags of frozen vegetables (see note)
2 or 3 eggs, lightly beaten
4 cups cooked rice, chilled
Soy sauce to taste
In large skillet, use medium high heat to heat just enough olive oil to cover bottom of skillet. Add chicken and cook until completely cooked through but not overly cooked. Add onion and garlic and cook until onion is tender but not caramelized. Add veggies and cook until tender (about 4-5 minutes). Push everything to one side and pour in beaten eggs on other side. Scramble. Then mix egg into chicken-veggie mixture. Add cold rice and mix just until thoroughly mixed and rice warms up again. Sprinkle liberally with favorite soy sauce. Serve hot with side of spring rolls.
Note: "Our family's favorite frozen veggie combination is one bag corn, one bag peas and carrots, and two bags of Birdseye frozen veggie medley with water chestnuts. This recipe is the only way my family of six will consume four bags of veggies in almost one setting! We usually have about two to three servings left over,'' writes Lari M.
Steven Long shares two recipes for gardeners looking to preserve the last bits of summer.
Long writes:
"I may have submitted the Green Tomato Relish recipe previously — I don't recall. But, if I did, it's worth repeating, especially with the end of growing season approaching and the possible abundance of green tomatoes picked before the first frost. I got it from my mother-in-law, Clyta Manning. It is excellent on hot dogs, hamburgers, and as a topping on a bowl of brown beans.
"While I have not made the Squash Relish recipe, I have happily eaten many jars of it. I got the recipe from a friend of a friend, etc., but it is attributed to Beulah Haynes. With the abundance of squash in the gardens, it may be a useful recipe. I don't see why zucchini couldn't be used in the recipe, as well."
Green Tomato Relish
5 quarts green tomatoes
9 red or green bell peppers
1 pint onions
5 cups vinegar, divided use
3 ½ cups sugar
¼ cup pickling salt
2 tablespoons mustard seed
1 tablespoon whole celery seed
½ teaspoon cinnamon
¼ teaspoon ground allspice
Wash tomatoes, cut out stem ends, and quarter lengthwise. Wash and seed peppers, and quarter lengthwise. Peel and quarter onions. Put all vegetables through a food grinder (chopper), using a medium blade. Pour the ground vegetables into a colander. Drain off and discard the liquid.
Place vegetables in a large kettle, add 3 cups of vinegar, and boil uncovered for 30 minutes stirring often. Again, drain the vegetables in a colander and discard the liquid.
Return the vegetables to the kettle and add remaining 2 cups of vinegar, the sugar, and the spices. Simmer, uncovered, for 3 minutes. Pour at once into clean, hot sterilized jars. Fill to within 1 inch of the top and seal.
Makes 6-7 pints.
Squash Relish
10 cups shredded yellow squash (not peeled unless the skin is hard)
4 medium onions, shredded
2 large bell peppers (one can be red for added color), shredded or very finely chopped
5 tablespoons pickling salt
1 large hot green chile pepper
2 cups vinegar
5 cups sugar
1 teaspoon ground turmeric
1 teaspoon celery seed
½ teaspoon ground black pepper
Combine the squash, onions, and peppers. Mix in the pickling salt and let the vegetables soak overnight. Rinse well to remove the salt, and then drain the vegetables very well.
Mix together the remaining ingredients in a large pot. Add the squash mixture, bring the contents to a boil, and simmer for 5 minutes. Fill jars with the squash mixture, seal, and process the jars in a hot water bath for 5 minutes.
Makes approximately 6 quarts.
Email recipe contributions, requests and culinary questions to:
Please include a daytime phone number.
Sponsor Content
Comments