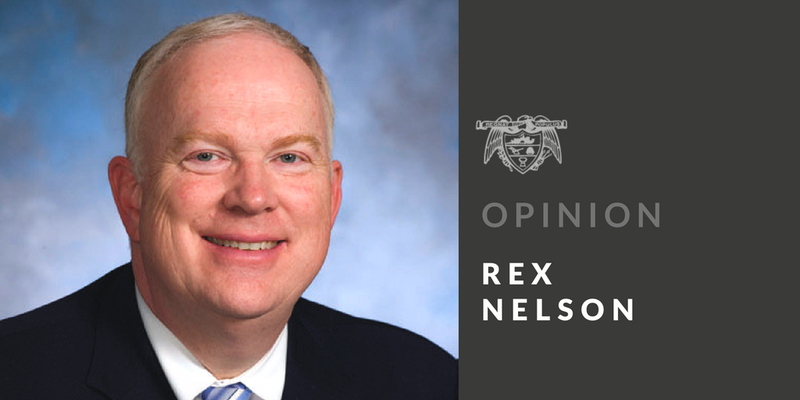 What I considered to be one of the most important stories of the week was buried in the Business & Farm section of my newspaper on Sept. 2. The headline read: "Waltons to fund project to attract entrepreneurs."
The story noted that a grant from the Walton Family Foundation will support a marketing campaign to attract entrepreneurs and talented professionals to Bentonville. Brothers Tom and Steuart Walton, grandsons of Walmart founder Sam Walton, recommended that the grant be awarded.
According to the story: "Called the Influencer Experience, the economic-development initiative is a project of the Greater Bentonville Area Chamber of Commerce. The grant will give the chamber $300,000 annually for three years."
Graham Cobb, who heads the chamber, explained: "It is time to turn up the volume nationally on the unique experiences found in Bentonville and amplify the opportunity a high-quality life and a low cost of living present to entrepreneurs, industry leaders, remote workers and future talent."
I realize that this grant only impacts Bentonville. But we all know that the Walton brothers have the money and influence to change the direction of economic development across Arkansas. Two men who could invest their fortunes anywhere in the world have chosen to make Arkansas their test case, if you will, for the use of quality-of-life amenities to attract and retain highly educated employees.
In too many Arkansas counties, economic developers remain stuck in the industrial development mode of the past century. They're obsessed with industrial parks, water lines, sewer lines and chasing smokestacks. What they should be focused on are enhanced educational opportunities, walking and cycling trails, the protection of natural resources, citywide beautification efforts, better health care, downtown redevelopment, quality restaurants and craft breweries, strong libraries and the other things that attract entrepreneurs.
With the Walton brothers' success in the northwest corner of the state, others in Arkansas are starting to pay attention to what the brothers have to say. Another person who gets it is Conway developer Greg Nabholz.
"An Apple support person ... told me that he and his wife were moving to northwest Arkansas because Austin was getting too expensive and crowded," Nabholz writes in an article for Block, Street & Building magazine. "I know of another couple from Austin who work in the tech sector and who visited Hot Springs and ended up buying a house near downtown. There's an engineer who made the move to live in Argenta from San Francisco who works for a company with operations in Arkansas and California, making the same salary he was making in San Francisco.
"In order to maximize this potential for bringing thousands of new residents to our state, a true statewide partnership that includes the private, public and nonprofit sectors should be brought together ... . The state has to commit to enhancing existing economic tools that will enable communities and regions to create the places that will grow and thrive, and both the state and the local community must work together on providing incentives to this skilled labor force to move to Arkansas."
Nabholz promotes an ecosystem that includes high-speed broadband, revitalized downtowns with innovation hubs for aspiring entrepreneurs, and a system of transportation connectors such as the Razorback Regional Greenway in northwest Arkansas, the Delta Heritage Trail in east Arkansas and the Arkansas River Trail in central Arkansas.
He writes: "Other important elements to developing the ecosystem include ensuring the community is welcoming to all types of people; that there is ongoing programming that includes education, networking events and other activities that will grow, retain and attract talent; and removing barriers to the development of restaurants and entertainment options by making changes to local liquor laws ... . The state can do its part by improving existing economic incentives such as the historic rehabilitation, central business improvement district and arts district tax credit programs."
Nabholz mentions initiatives he has worked on in Fort Smith, Rogers, North Little Rock and Conway. Steps can also be taken in places with far less population, he says.
"Clarksville and Mena are two examples of smaller towns that have the potential to do the same," Nabholz writes. In Clarksville, "the city-owned utility has invested in high-speed Internet that is considered one of the fastest systems in the nation, and the utility also runs entirely on power it generates from solar energy. A plan to revitalize Clarksville's downtown with the renovation of the iconic Presbyterian Church into a mixed-use cultural center and innovation hub ... is being developed. Conceptional planning has also been in the works to turn the Old Mena High School building in downtown Mena into a mixed-use live/work development."
Across Arkansas--taking their cue from the Walton brothers and visionaries such as Nabholz--community leaders are beginning to embrace this new form of economic development.
"Northwest Arkansas and central Arkansas have worked for years on revitalizing their downtowns, creating innovation hubs, developing high-speed broadband and enhancing their natural and outdoor landscape," Nabholz writes. "Every town in Arkansas--regardless of size, location or economic vitality--has the ability to develop the place and ecosystem that will attract new residents, especially now. ... This could and should be Arkansas' future."
--–––––v–––––--
Senior Editor Rex Nelson's column appears regularly in the Arkansas Democrat-Gazette. He's also the author of the Southern Fried blog at rexnelsonsouthernfried.com.
Sponsor Content
Comments