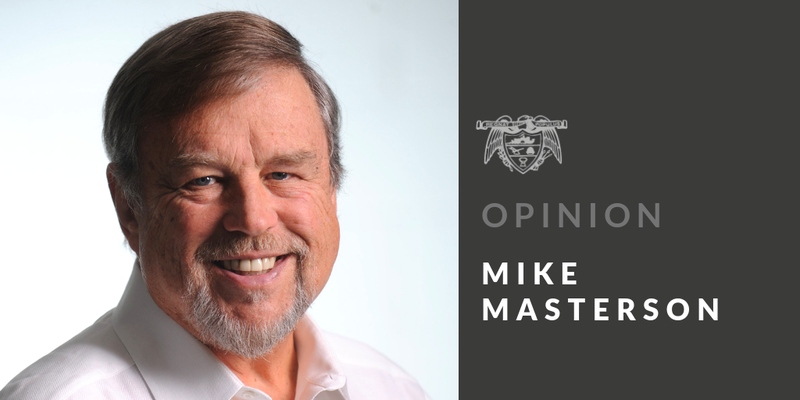 After speaking with daughter Anna, I'm feeling empathy and compassion for the millions of parents thrust by covid-19 into the dual role of breadwinner and full-time public school teacher.
Now in her early 40s, Anna has held a responsible and demanding civilian government job for five years. Her daily responsibilities at work generate plenty of pressure without having to also join her seventh-grade son on the computer for hours each weekday to help fulfill his daily assignments and function as his instructor.
"I feel as if I'm back taking college classes online, only I'm the one teaching, since most online instructors just hand out reading and homework assignments each day without meaningful teaching to support that work," she said. "This means I've become the one who has to teach, explain and help with the continual workload."
Gosh knows, there are plenty of assignments in seven classes, which amount to ample daily and even weekend homework.
When parents were informed her school district was going to remote learning this fall, Anna accepted her expanded role as a mother and federal employee with a mortgage to meet. She just never expected the load, alongside her job responsibilities, to be so enormous and demanding.
"I'm fortunate in that my job has allowed me for months to work on our home computers each day," she said. "And while not commuting helps a little time-wise, the school work still requires an incredible amount of time and attention. Assignments alone take me an average of six hours daily to teach and complete. Believe me, there's a lot to try to teach and mentor him."
She said she can't fathom how so many parents find the energy and time to work and teach from home. "A lot of people aren't computer literate and many of them don't sufficiently involve themselves in the heavy load of class work required for their children to learn and hopefully earn passing grades."
Anna, who retired at age 37 as a Navy chief, earned her undergraduate and master's degrees largely online during her 20-year military career. So it's not as if she hasn't endured years of demanding class assignments, papers and exams in conjunction with work.
Even at that, though, the demands from seventh-grade classes are crushing. "I find myself wondering how other parents can possibly cope and keep up with all that's expected," she said. "It really is just too much if you expect to do right by your kids and what's expected of them. His English class the other day had five different home assignments. Those were on top of the other six classes."
Teachers also deserve understanding and empathy after being thrown into this difficult situation of trying to manage what amounts to abbreviated classes. Many can and do become as frustrated and confused as the students and parents. No one involved in this computer-based form of education voted for it.
And frankly, who knows what long-term educational and socialization effects of today's isolation learning may well have in the students' lives?
"My son's math teacher gave him "10s" on the past two exams when he had been carrying an A average," Anna explained. "I saw that and contacted her for an explanation of how that could possibly be. She double-checked and said she had forgotten to add zeros to the end of both 10s. In other words he'd made 100 on each test. But if I hadn't inquired, I assume those 10s would have stood as his grade."
His science teacher recently used Zoom to meet and advise parents of the seventh-graders. "Turned out, I was the only parent online with him. I couldn't believe no others made the effort. Then he explained how 17 of the 30 students in his class had failed to turn in assignments," Anna continued.
"If these kinds of things I'm experiencing are a wider indication of what's happening on a larger scale with teaching from home, I fear we are creating a disastrous mess by simply handing out assignments without significant instruction or context and expecting parents to oversee and complete their child's many home work assignments every day.
"Trying to keep up is too much to put on people, especially those who have to work, or perhaps don't grasp computers, or are just too tired or disinterested to become involved in so much daily school work and the process of education."
I know my daughter well. She's never been one to fault others for any of her shortcomings and inabilities. Truth is, she's always been driven and focused on accomplishing her tasks at hand.
So if she's cautioning that this distance-learning plan for easily distracted children, as well as teachers and parents, has some serious shortcomings, we can take her word for it.
"It's all I can do to keep my son focused on the task at hand. He sees a lot of shiny things all around him," she said. "But I realize what's riding on this is nothing less than his education and future."
Now go out into the world and treat everyone you meet exactly like you want them to treat you.
--–––––v–––––--
Mike Masterson is a longtime Arkansas journalist, was editor of three Arkansas dailies and headed the master's journalism program at Ohio State University. Email him at [email protected]
Sponsor Content
Comments