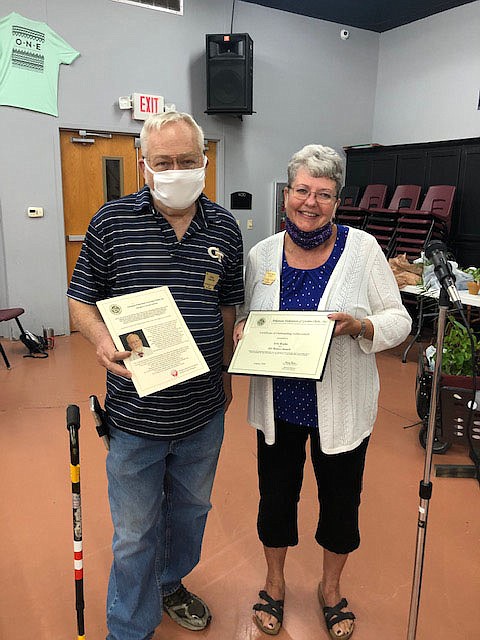 The Garden Club of Rogers presented the Bravo Award to club member Eric Esche.
Quilt Club
Bunker Hill Quilt Club is hosting a class to make a Tote Bag. The class will be limited to 10 and is not for beginners. Doors will open at 5:30 p.m. and the class will begin at 6 p.m. Sept. 14 at the Bunker Hill Community Building, 5823 Route W in Anderson, Mo.
The cost of $25 will include the complete tote bag making kit. Bring your own sewing machine. Cookies and coffee will be provided before class.
Information: Visit the Facebook page (Bunker Hill Quilt Club) or call (417) 223-5555.
Democrats
The Democratic Party of Benton County will meet at 6:30 p.m. Sept. 14 via Zoom. The guest speaker will be a candidate for the state House.
Information: Email [email protected] or [email protected]
Bluebird Society
The Bella Vista Bluebird Society is celebrating its 40th anniversary with a photo contest. The last day to enter is Sept. 14. For contest rules, go to bvbluebirds.com, About Us, Photo Contest or email [email protected] Prizes will be awarded as shown in the contest rules.
VFW 2952
The VFW Post 2952 of Springdale/Fayetteville is holding an essay competition. The Patriot's Pen competition is open to sixth-, seventh- and eighth-grade students enrolled by the Oct. 31 deadline in public, private or parochial schools in the U.S., and the Voice of Democracy is open to students in grades nine through 12 by the Oct. 31 deadline, who are enrolled in a public, private or parochial high school or home study program in the United States.
Information: (479) 601-5539 or vfw.org.
Computers
The Bella Vista Computer Club will meet at 7 p.m. Sept. 14 via Zoom. The program will be "Another Pass at LastPass," presented by Woody Ogden. LastPass is a password manager application that can be used to keep track of your login credentials and other important account information for all your online accounts. It has support on PCs (integrated with web browsers), on mobile devices and on Mac.
The yearly BVCC membership is $25 for the first member in a household and $10 for each additional member in the same household. You may join or renew membership online on the website. The benefits of club membership include remote help for members with their computerized devices and free classes on a variety of computer topics.
Information: bvcomputerclub.org or email [email protected]
Garden Club
The Bella Vista Garden Club will hold a special fall sale Sept. 17-19 featuring more than 50 varieties of daylilies, as well as naked lady bulbs and some shrubs and trees.
The sale will be by appointment only at the Village Wastewater facility. Appointments can be made by emailing [email protected] Payment must be made in exact change if by cash, or by credit card, check or PayPal. No change will be available.
No one will be allowed into the facility without a mask.
The Garden Club will also meet at 10 a.m. Sept. 23 outside at the Kingsdale Pavillion, located in Kingsdale Park, 69 Riordan Road in Bella Vista. Masks and social distancing are required.
Trey Baucum, owner of Fat Top Farm, will speak about growing mushrooms, and Master Gardener Tony LiCausi will discuss foliar feeding. Club members will honor the Circle of Roses recipients, a Penny Pines recipient, and all recent Garden Clubs of America award winners.
Yearbooks will be available for pickup after the meeting for all club members. Guests are welcome to attend.
Information: (913) 209-4623.
Rotary
The Rotary Club of Fayetteville will meet at noon Sept. 17 via Zoom. The program will be a Fayetteville Public Library Expansion Tour with David Johnson, executive director, Sam Palmer and Willow Fitzgibbon.
Email for a link to the meeting.
Information: Email [email protected]
Democrats
The Senior Democrats of Northwest Arkansas will meet at noon Sept. 15 via Zoom. The speakers will be Suzie Bell, candidate for House District 97; Hawley Woods, candidate for House District 88; and Nick Jones, candidate for House District 91.
Information: (479) 267-1967.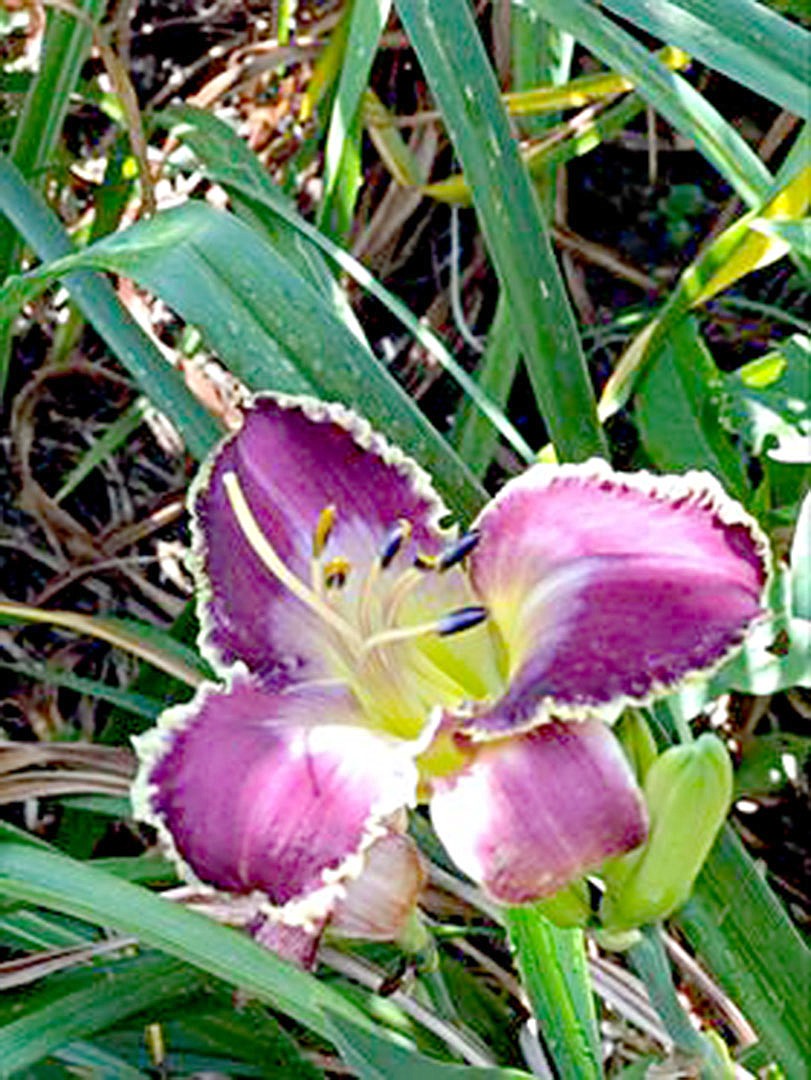 Photo submitted Daylilies have been bred for size, disease resistance and fragrance as well as the color of their bloom.
Send Club News to [email protected] Deadline is 4 p.m. Tuesday for Sunday publication. Please include a phone number or email address for publication.
Sponsor Content
Comments