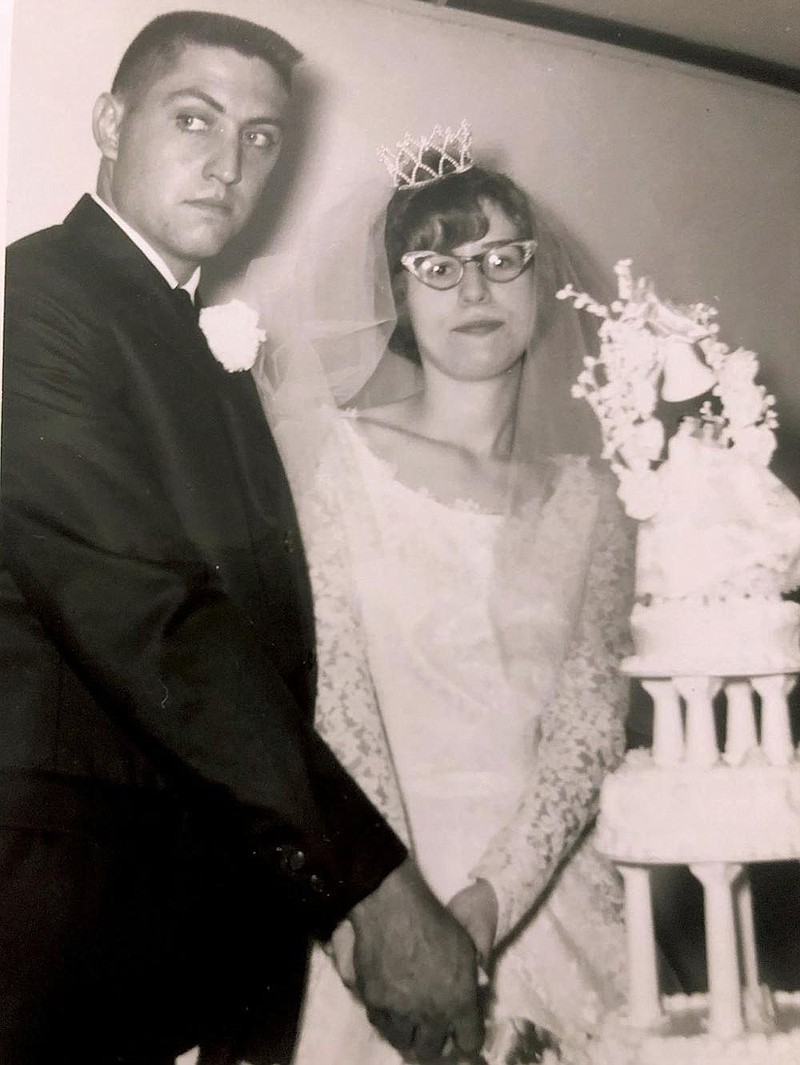 Sharon and Gene Ennis recently celebrated their 55th wedding anniversary. "You know, when you're that young you just date, but you're naïve and you don't think of a lifetime together," she says. "We were really just kids." (Special to the Democrat-Gazette)
Gene Ennis wasn't thrilled with the idea of going on a blind date. Those kinds of things had not worked out well for him in the past.
"She finally just wore me down," he says of his best girlfriend, who had been begging him to go out with her cousin for weeks before he gave in to her request in 1963. "She just kept asking me to go. I was young and wild at the time. I was always busy doing this and that, and I just didn't think I would be interested in going on a blind date."
The girls he had met on previous blind dates, he said, had not been his type.
But then he agreed to go out with Sharon Powell.
"It changed my life when I met her," Gene says. "I was real surprised how cute she was, how pretty she was. On a blind date, you just don't know what you're getting into."
Gene had been one of two guys who walked into the restaurant where Sharon's cousin was working in the Crystal Springs community, near Hot Springs.
"He had really pretty blue eyes," Sharon remembers her cousin telling her about Gene.
Gene's friend had been in before that and had seen Sharon's cousin, and he had returned later with Gene as a wingman. Sharon's cousin was initially hopeful that she might catch Gene's eye, but it was his friend who asked her out -- and it turned out she liked that fellow quite a lot.
Sharon was game for a blind date, even as Gene resisted. They went to a drive-in movie, a double date with Sharon's cousin and Gene's best friend.
"We were just talking and getting acquainted, trying to get to know each other," Gene says. "That's how it started and, of course, it went on from there."
Sharon and Gene cruised the streets of Hot Springs together every weekend, he says, and they saw a few more movies, too.
"John Wayne and the westerns were big so we probably saw some of those," she says. "Back then, it was the time everybody had the souped up cars. We cruised down Central Avenue by the fountain. That's what we did a lot back then."
A&W Root Beer was a popular place for them to stop for a bite to eat, she says. Her cousin and Gene's friend married soon after their first double-date together and the newlyweds invited them to their house often.
Sharon was just 16 years old when they met; Gene is about three years older. They dated for about three years before they decided it was time to tie the knot.
"We had been together so long, I guess we knew we would get married," she says. "Even though I was young, I knew I didn't want to see anyone else."
Sharon graduated from high school in May 1965 and they married three months later, at 7 p.m. on Friday, Aug. 20, 1965, at Mount Tabor Baptist Church in Hot Springs.
"We had a very pretty wedding," she says. "It was simple by today's standards but it was very nice."
The church was filled with family, including the cousin who brought Sharon and Gene together.
"In our neighborhood everyone was related, and the church was the center of everything," Sharon says. "Everybody got together for weddings and showers and any kind of social event and everybody was there when we got married."
They honeymooned in Little Rock, staying in Sharon's brother's house for the weekend while he and his wife remained in Hot Springs after the wedding.
Gene and Sharon moved to what they called "the city" -- Hot Springs proper, as opposed to the more rural area where Sharon was raised -- for a while early in their marriage. For more than 46 years, though, they have lived within four miles of where she grew up.
They are now active members of Vista Heights Baptist Church.
Sharon is retired from the Hot Springs School District nutrition department. Gene owned an auto body shop, Gene's Auto Body, for 32 years. He sold his business several years ago, but these days he restores old cars with a friend.
Sharon points out that she couldn't have known that the first time they went out they would ever be celebrating a first anniversary, let alone a 55th anniversary.
"You know, when you're that young you just date, but you're naïve and you don't think of a lifetime together," she says.
Sharon and Gene have a daughter, Shelley Ruth, who also lives in Hot Springs. They have five step-grandchildren.
"Our daughter wanted to give us a 55th wedding anniversary reception. But we just can't do that in this pandemic," she says. "They took us out to eat, but it was just that because you just can't have the big gatherings like you used to."
No matter the simple celebration, though. Gene and Sharon find plenty of things to keep them busy and entertained every day.
"Most everything we do we do together," Gene says. "After being together as long as we have, it's a together thing."
If you have an interesting how-we-met story or if you know someone who does, please call (501) 425-7228 or email:
More News
The first time I saw my future spouse:
She says: "I was so young. I never thought it would last as long as it has. We were basically kids."
He says: "She was a very attractive lady. She was wearing a dress and she was kind of sandy-brown-headed."
On our wedding day:
She says: "It was so hot, in my long-sleeves and long wedding dress. Very few places were air-conditioned back then."
He says: "There was no air conditioning back then like there is nowadays. It was a Friday night and it was just a regular workday for me and when I got off [work] we got married."
My advice for a long happy marriage:
She says: "It's give and take. As we've grown older we changed as individuals but you have to respect the person, respect their opinion and they in turn will do yours. We have a true love that I think has grown through the years."
He says: "It's a completely 50/50 deal. It's not ever one-sided. You've just got to agree and disagree."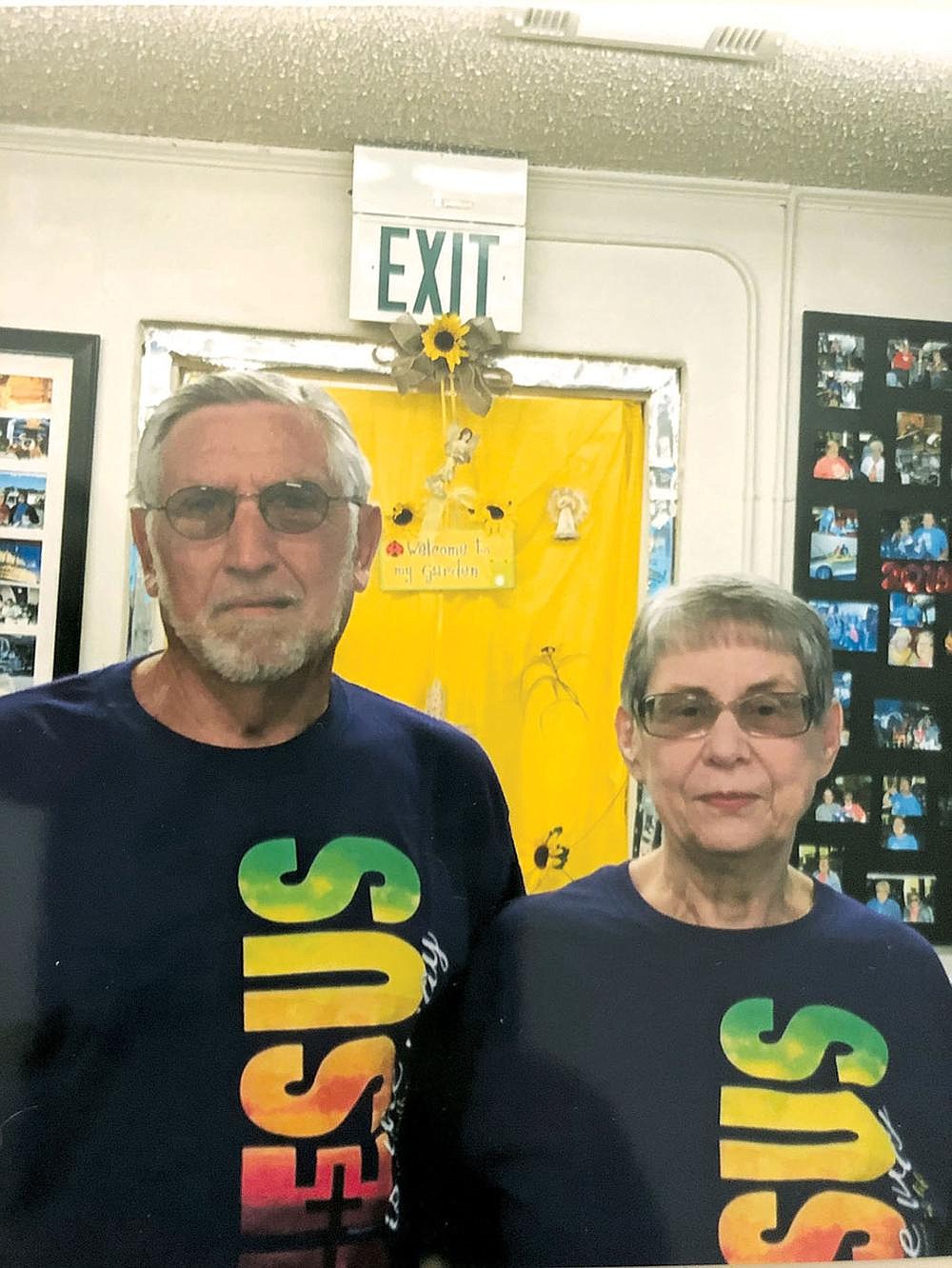 Gene Powell and Sharon Ennis met on a blind date — a date he really wasn't sure he wanted to go on. These days, he can't think of anyone else with whom he would rather spend his time. "Most everything we do, we do together," Gene says. "After being together as long as we have, it's a together thing." (Special to the Democrat-Gazette)
Sponsor Content
Comments