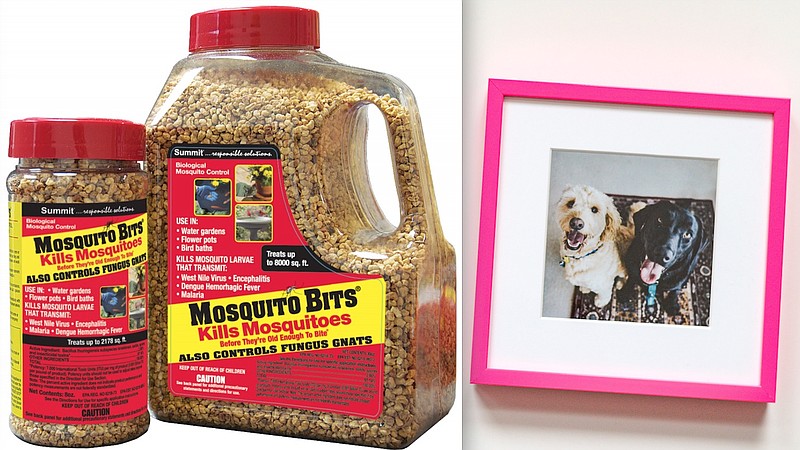 Mosquito Bits and Frame it Easy
Mosquito Bits
What's to love: Uses a natural bacterium found in soils called BTi (Bacillus thuringiensis subspecies israelensis) to control the populations of mosquito, blackfly and fungus gnat. BTi produces toxins that specifically target the larvae of the mentioned insects, but has no toxicity to humans.
What does it do: With all the rain in Central Arkansas, many yards have swampy areas or standing water that are breeding grounds for mosquitoes. Use Mosquito Bits — corn cob granules coated in BTi — to quickly kill larvae in these soggy areas. For long-term solutions in areas such as ponds, the company makes Mosquito Dunks which lasts 30 days and treats 100 square feet of surface area. Visit summitchemical.com for more information.
Frame It Easy
What's to love: Upload digital photos to frameiteasy.com and select a frame and the company will print, frame and ship your ready-to-hang artwork.
What does it do: The company has more than 50 styles of frames to select from in sizes from 5-by-5 inches up to 42-by-62 inches. The website has a design-a-frame option that lets the user see how the image they uploaded looks in the frame and matte they select. Already have a photo or print and just need a frame? The company, which makes the frames in the United States, can make and ship just a frame. They also offer design advice and tips on their website. Prices vary depending on frame size, style and matting selected.
Sponsor Content
Comments