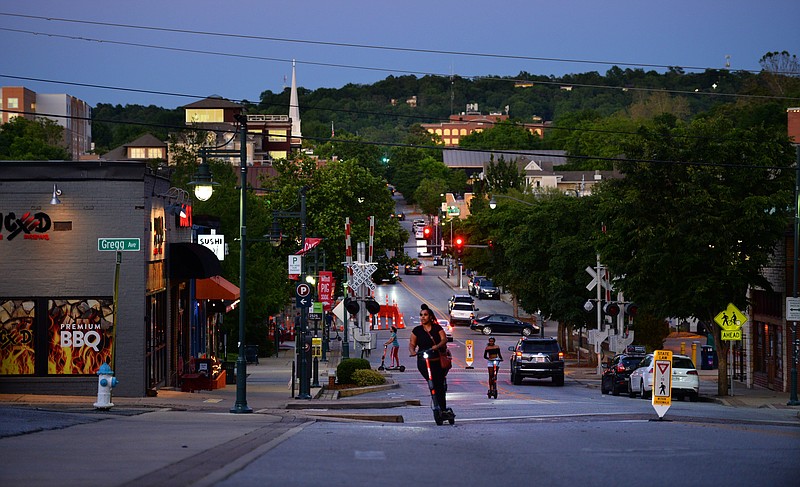 Residents ride electric scooters Friday, May 29, 2020, west on Dickson Street in Fayetteville. The City Council will consider a proposal to establish an outdoor refreshment area downtown in which patrons could take alcoholic drinks outside of businesses. Visit nwaonline.com/200531Daily/ for today's photo gallery. (NWA Democrat-Gazette/Andy Shupe)
FAYETTEVILLE -- Businesses in the city should renew their business licenses by the end of October if they want to avoid late fees.
The $15 renewal fee can be paid online or by mail through Oct. 31, according to a city news release.
Businesses within city limits have been required to obtain a license since 2011, unless they qualify for an exemption, the release states.
Licenses can be renewed on the city's website or by mailing a check or money order, payable to the City of Fayetteville, to the Business License Clerk at 113 W. Mountain St.
Businesses that have closed, changed ownership or moved are asked to call the clerk at (479) 575-8352.
Sponsor Content
Comments