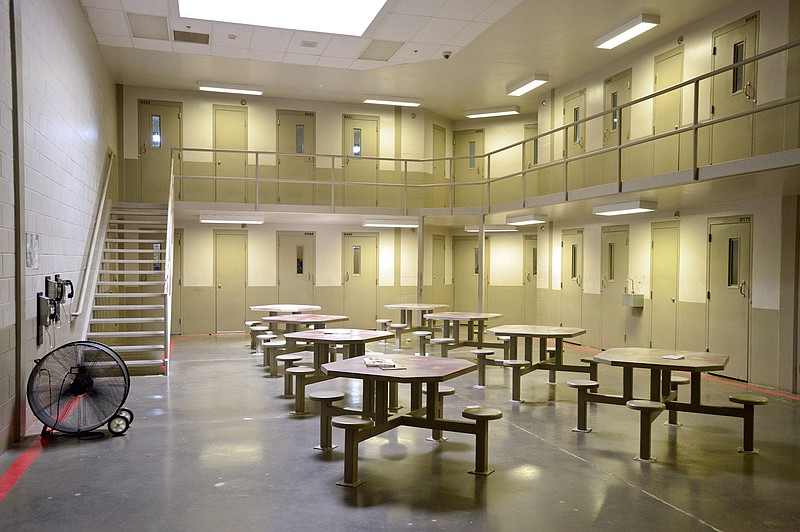 A view of a cell block at the Benton County Jail on Thursday July 30, 2015 in Bentonville. (NWA Democrat-Gazette/BEN GOFF)
BENTONVILLE -- Fifty inmates and five employees of the Benton County Jail tested positive for covid-19 over the weekend, according to a news release from the jail.
The jail tested about 600 people. All of the people with the virus are asymptomatic, according to the news release.
The 55 cases are the jail's only active cases, according to Lt. Shannon Jenkins, spokeswoman for the Benton County Sheriff's Office.
Inmates and jail staff are required to wear face coverings. All inmates have their temperatures taken twice a day and have access to medical staff at all times, according to the news release.
The Benton County Sheriff's Office is following guidelines of the federal Centers for Disease Control and Prevention and the Arkansas Department of Health, including separating inmates with the virus from inmates without the virus, according to Jenkins.
Sponsor Content
Comments