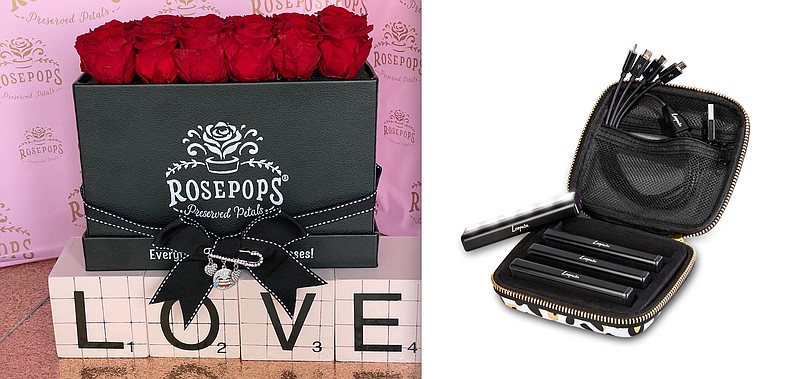 Rosepops and Leopora
Rosepops
What's to love: A unique and pretty way to send preserved roses.
What does it do: The roses are organically preserved to last at least a year and have a wonderful scent. The roses pop out of the box when the recipient pulls a string on either side of the box. An array of colors, box shapes and add-ons are available when sending. There are heart-shaped, square and round boxes. Monograms and charms can be added to the boxes. Visit rosepops.com to see all the combinations available. Prices range from $28 to $100.
Leopora
What's to love: These slim portable lights provide natural-looking light for applying makeup when traveling.
What does it do: The compact system has four wireless slim daylight white LED lights the company calls glam panels. They attach to smooth non-porous surfaces, like mirrors, with a vacuum seal creating 360-degree light. The lights and a 4-in-1 USB charger all fit in a small case. Case designs are available in Onyx Chrome, Electric Pink and Leopard Lux. The light kit sells for $79.95 and more information may be found at Leopara.com.
Sponsor Content
Comments