Elsewhere in entertainment, events and the arts:
Gallery opening
Paintings by Tony Saladino and Stephen Selzler will be the focus of the September exhibit at Justus Fine Art Gallery, 827A Central Ave., Hot Springs, with an opening reception, 5-9 p.m. Friday. (No refreshments will be served and attendees are asked to wear masks and to maintain recommended social distancing.) The exhibition, up through Sept. 30, also includes work by Robert Fogel, Robyn Horn, Dolores Justus, Sammy Peters, Sandra Sell and Gene Sparling. Gallery hours are 10 a.m.-5 p.m. Wednesday-Saturday and by appointment. Call (501) 321-2335 or visit justusfineart.com.
WAC concert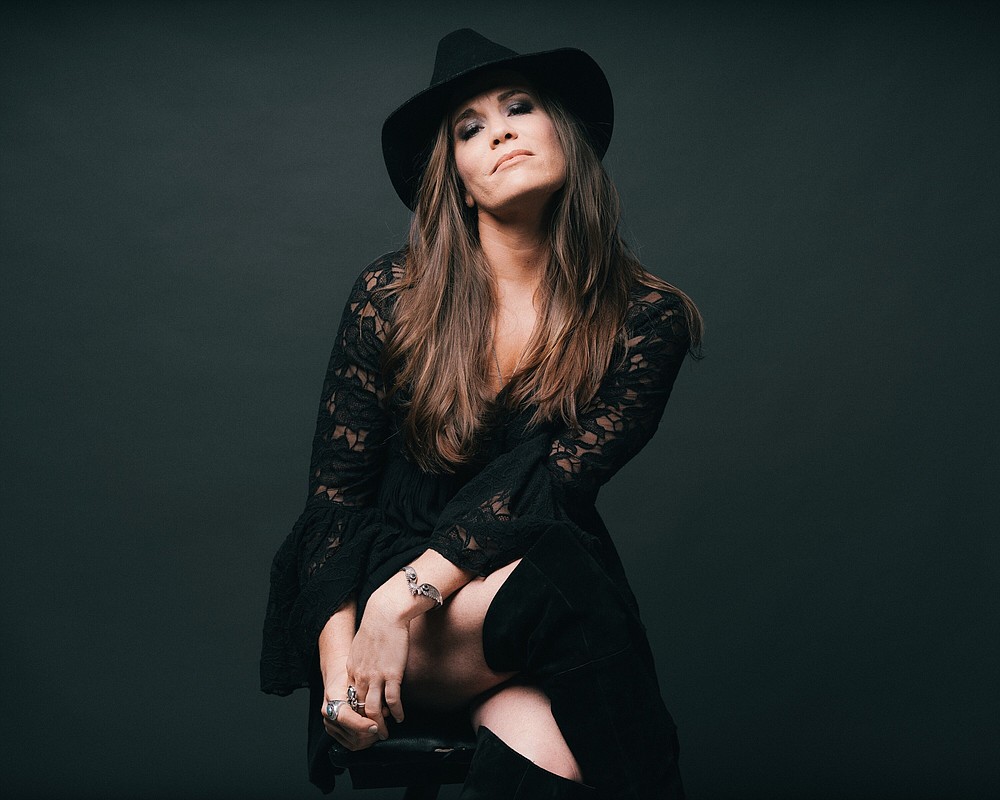 Singer-songwriter Bonnie Bishop performs at 8 p.m. Sept. 10 at Fayetteville's Walton Arts Center. (Special to the Democrat-Gazette)
Grammy-winning singer-songwriter Bonnie Bishop will perform at 8 p.m. Sept. 10 in Baum Walker Hall at Fayetteville's Walton Arts Center, 495 W. Dickson St. The concert was originally scheduled for March 21 in the center's Starr Theatre and is the first performance at the center since March. A limited number of $32 balcony tickets is still available. Call (479) 443.5600 or visit waltonartscenter.org.
Indian art
Ledger art — created by American Indian artists from the late 1980s until today on surfaces that were previously used for a different purpose — from the J.W. Wiggins Contemporary Native American Art Collection is on display through Nov. 28 at the Galleries at Library Square, Central Arkansas Library System Bobby L. Roberts Library of Arkansas History & Art, 401 President Clinton Ave., Little Rock. It's part of the Library System's celebration of the 50th anniversary of Arkansas author Dee Brown's "Bury My Heart at Wounded Knee."
Limited gallery hours are 9-11 a.m., "exclusively for high-risk populations," according to a news release, and 1-5 p.m. Monday, Wednesday, and Friday. Patrons will need to contact the gallery staff for admission via ringing the doorbell or by calling (501) 320-5790. View the exhibition virtually at youtube.com/watch?v=VXaCPaUP178&feature=youtu.be.
Banned Books events
The Central Arkansas Library System's 10th Banned Books Week, Sept. 27-Oct. 3, will consist of virtual events tied to "The Autobiography of Malcolm X" as told to Alex Haley. In advance, the library system is giving away 50 free copies of the book on a first-message-received, first-served basis; email [email protected], include a mailing address and use "Crazy Free Books" as the subject line.
Meanwhile, Sept. 25 is the deadline to enter the seventh annual Banned Books Week Writing Contest, with a choice of two prompts: write a chapter of the autobiography of an often-misunderstood figure, inspired loosely by Chapter 17 of "The Autobiography of Malcolm X," titled "Mecca"; or write dialogue for a conversation between Malcolm X and former President Barack Obama.
Entries will be judged on flow, originality, clarity, potency, and strength of imagery and/or argument, according to a news release; humor is appreciated, but not required. Submissions should be 100 to 1,000 words, typed; one entry per Arkansas resident, 18 and older. The first page of each submission must include the author's name, address, email, and telephone number and whether the library system has permission to share the entry.
Send entries to CALS Banned Books Writing Contest, 100 Rock St., Little Rock, Ark. 72201, or email to [email protected] The winner will receive $350 with an honorable mention receiving $100; both winners will be announced Oct. 2. The full list of rules is available at cals.org/banned-books-week, where there will also be a full schedule. Call (501) 918-3098 or email [email protected]