Pagnozzi Parker Charities proponents gathered Oct. 16 at Paradise Valley Athletic Club in Fayetteville for the 29th annual Charity Golf Tournament.
The day's winners were:
Morning Flight:
Putting Contest: Mack Epps;
Driver Raffle: Carl Svebek;
Morning:
Third place: First Tee of NWA;
Second Place: Tony Chachere's; and
First Place: Best Buy of Fayetteville.
Afternoon Flight:
Putting Contest: Weston White;
Driver Raffle: Ben Harvey;
Afternoon:
Third Place: Golf USA;
Second Place: Tyson Team 1; and
First Place: Citiscapes Magazine.
The nonprofit organization was founded in 1999 by Tom Pagnozzi, former St. Louis Cardinals and Arkansas Razorbacks catcher, to "provide scholarships to youth from low-income families throughout Northwest Arkansas, providing them with equal access to the same athletic experiences as their peers."
Organizers say Blake Parker, Minnesota Twins pitcher and former Arkansas Razorback and Fayetteville Bulldog, joined the group in January 2019 "with the intent to help us reach our goals and achieve our mission for many more years to come. In February 2019, the organization was rebranded as Pagnozzi Parker Charities. The future hope of Pagnozzi Parker Charities is to continue to improve more and more the lives of our youth."
Scholarships help families pay for registration, uniforms and other fees associated with organized sports. The group also helps provide sports equipment.
The tournament was a success, Kelly Atchley, executive director, tells me, with more golfers than usual who helped the group raise some $52,000. "People were ready to get out and golf -- especially for a cause."
The pandemic has shut down many youth sports and activities, Atchley says. Though that might not seem significant to many folks, "it is a big deal in their lives and a negative for the kids we serve. They have more time and less to do." She said without being able to participate in sports, many take up sedentary activities such as video games, and older kids may start getting into drugs, alcohol and other trouble. "Sports provide positive influences and opportunities to learn life skills."
Atchley said the nonprofit organization has scrapped its annual Princess for a Day fundraiser in February but is looking toward setting the Pagnozzi Parker Charities Big Buddy Bass Tournament for April.
Nonprofit friends, tell me about your upcoming fundraisers and other activities, virtual or otherwise, to be included in our monthly fundraisers calendar that runs the last Thursday of each month in the Our Town section. I would love to have all the details you have, but time, date, place, price and contact information will be sufficient to get started. Deadline for the November calendar to run this Thursday, Oct. 29, is tomorrow, Monday, Oct. 26. Deadline for all other months is the 15th of each month.
Also, please let me know if your group would like to be included in our Nonprofit Wish List feature, which will run in Our Town beginning Nov. 19.
We describe the Our Town section as stories about "ordinary people doing extraordinary things" -- and that certainly includes all of you who are helping keep Northwest Arkansas safe, well, entertained and cared for.
For more event photos -- nwadg.com/photos/society.
Columnist Carin Schoppmeyer can be reached by email at [email protected].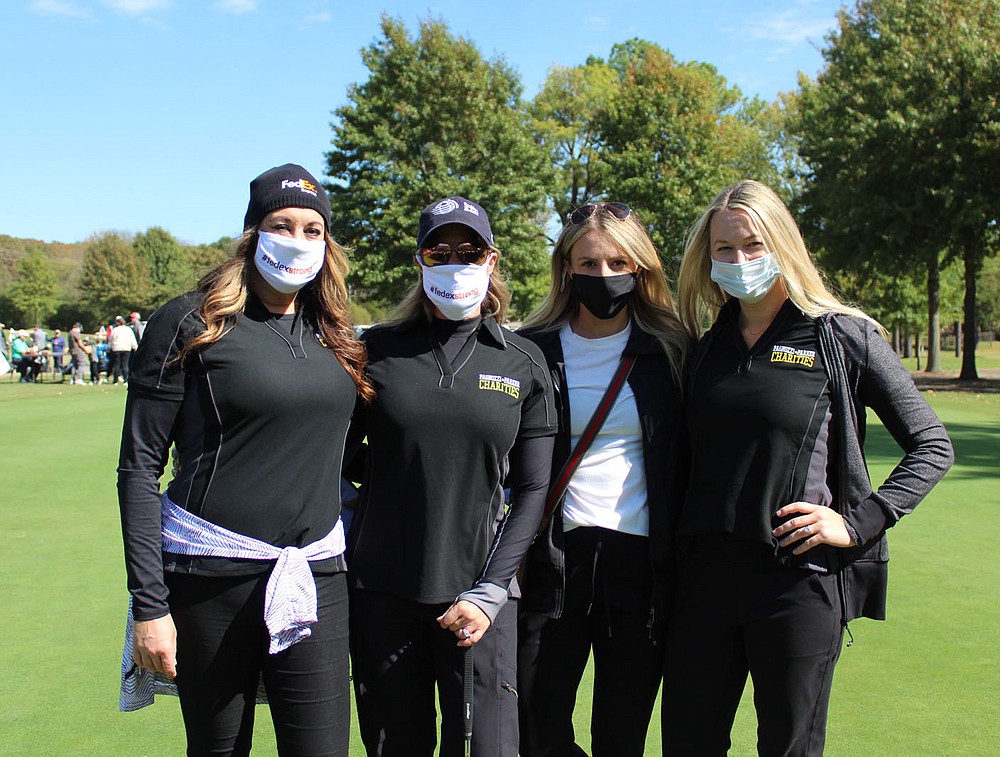 Volunteers Ashley Coward (from left), Shannon Rhodes, Callie Bannon and Cassandra Black help represent FedEx at the Pagnozzi Parker Charities golf tournament Oct. 16. (NWA Democrat-Gazette/Carin Schoppmeyer)
Cody Davis (from left), Alison Head, Preston Pianalto, Travis Tollett and Trent Tollett help support Pagnozzi Parker Charities on Oct. 16. (NWA Democrat-Gazette/Carin Schoppmeyer)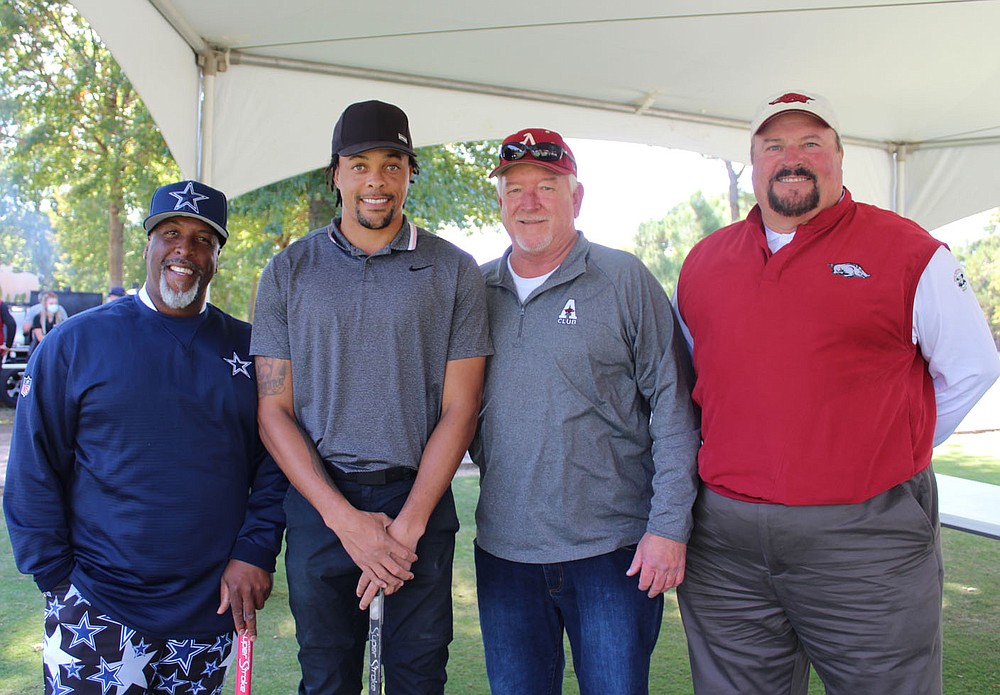 Joe Washington (from left), Wallace Spearmon, David Lipsmeyer and Scott Smith visit at the Pagnozzi Parker charity golf tournament. (NWA Democrat-Gazette/Carin Schoppmeyer)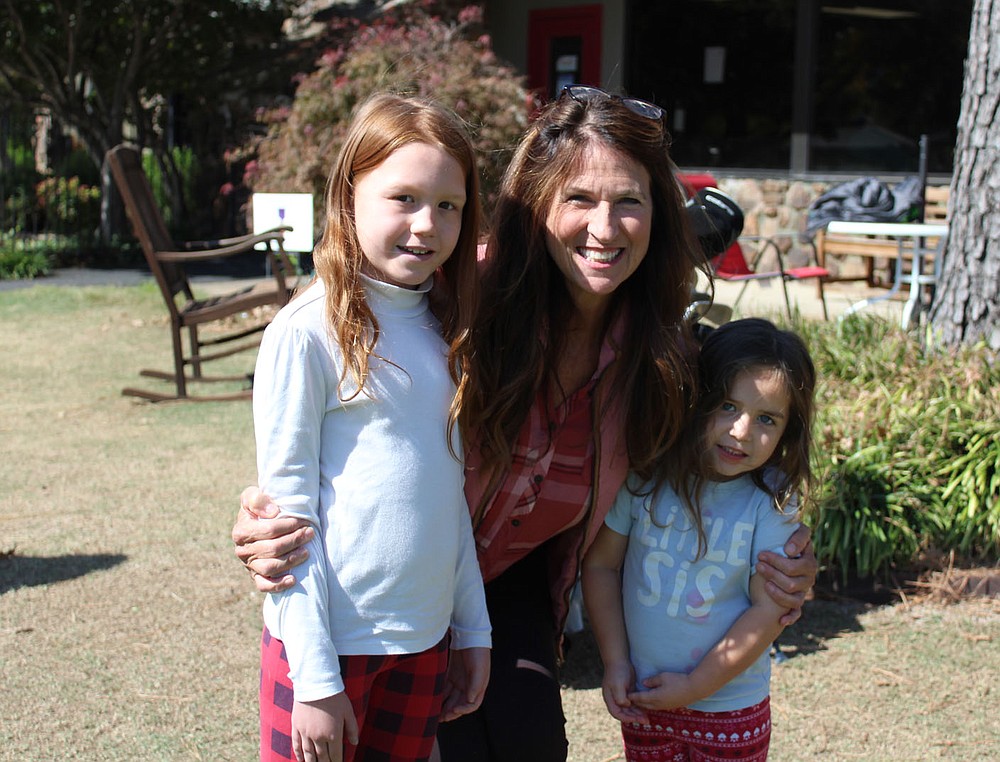 Anita Hanna (center), with Jillian Weatherby (left) and Juliette Weatherby attend the Pagnozzi Parker golf fundraiser. (NWA Democrat-Gazette/Carin Schoppmeyer)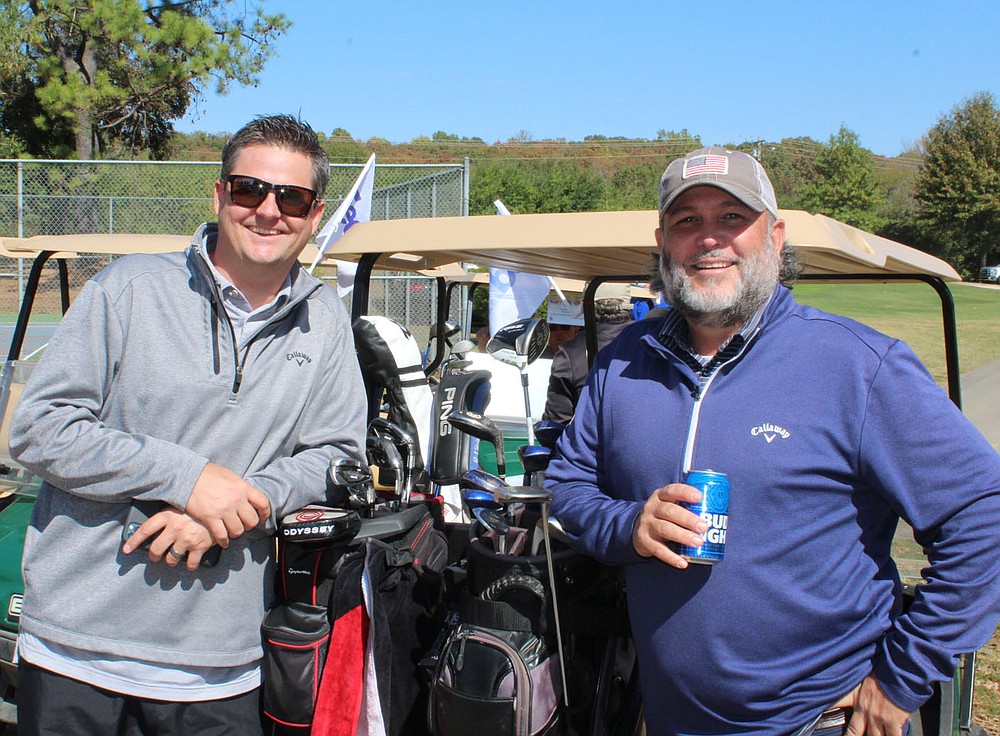 Jeff Herrington (left) and Trey Seavey play in the charity golf tournament Oct. 16. (NWA Democrat-Gazette/Carin Schoppmeyer)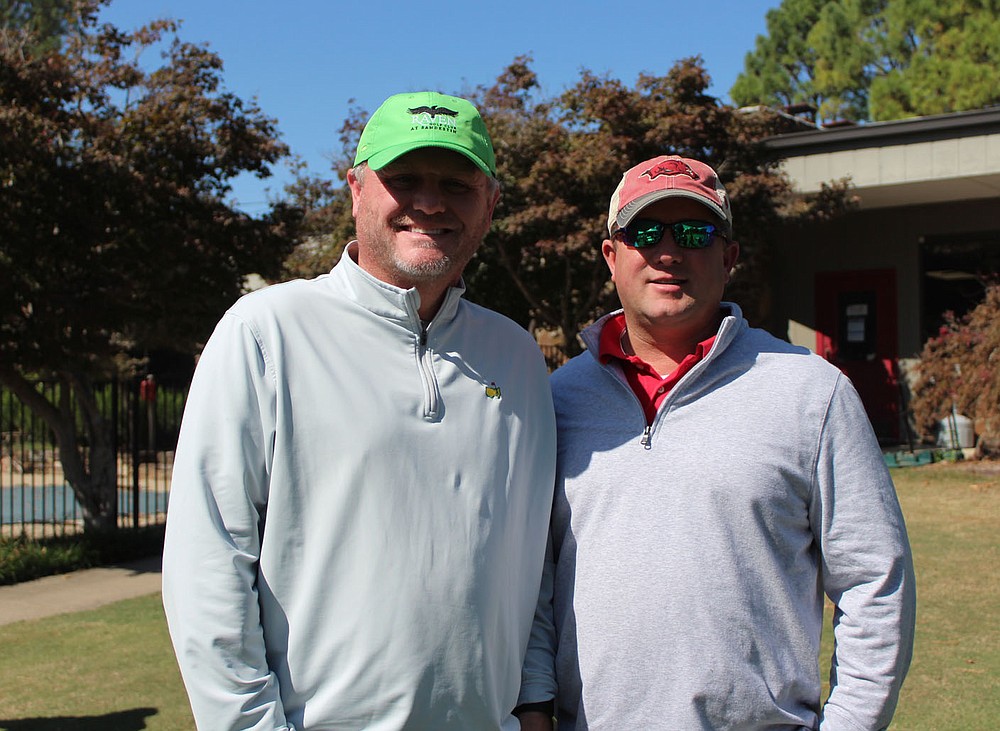 Damon McDonald (left) and Brad Ward play in the Pagnozzi Parker tournament. (NWA Democrat-Gazette/Carin Schoppmeyer)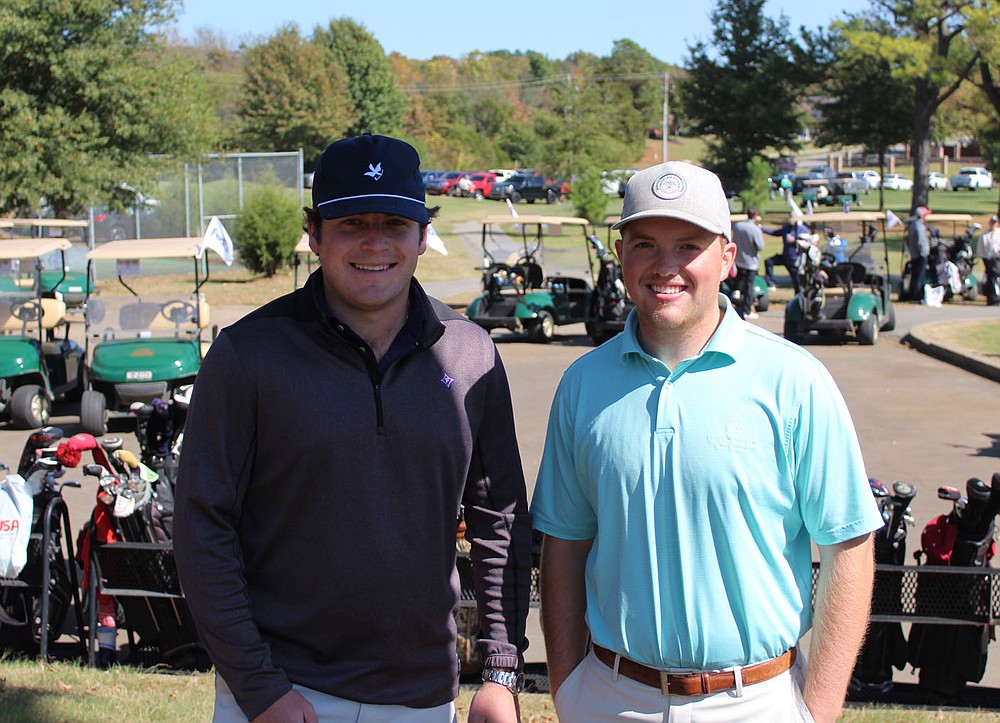 Scott Purvis (left) and Mason Lester stand for a photo at the Pagnozzi Parker golf tournament. (NWA Democrat-Gazette/Carin Schoppmeyer)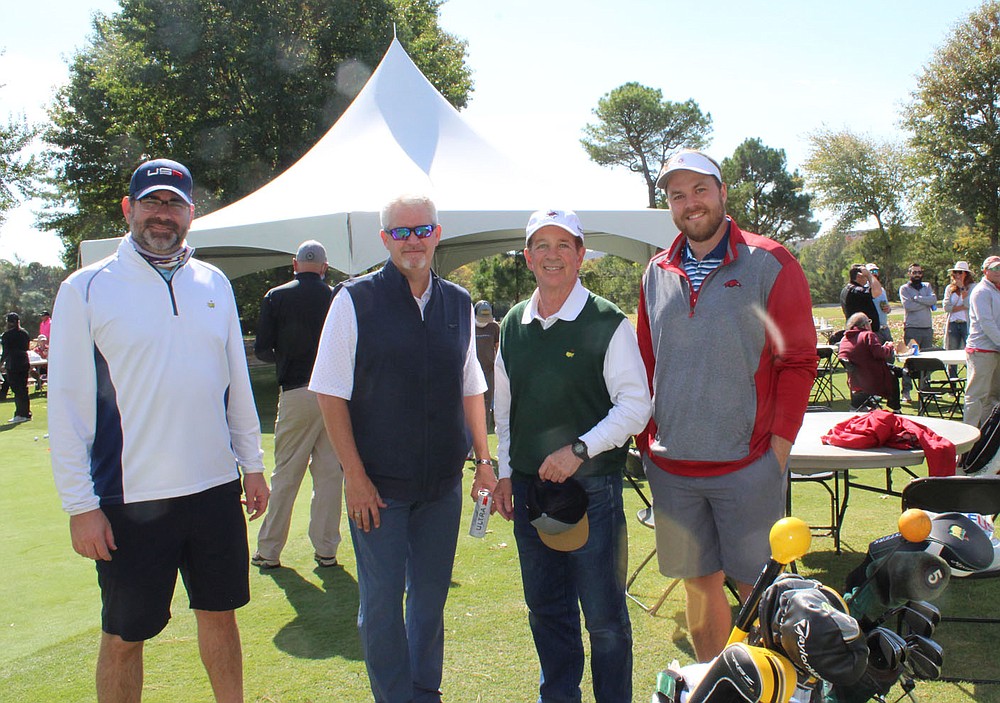 Clayton Harrell (from left), Chris Knodle, Hank Broyles and Alex Martin gather in support of Pagnozzi Parker Charities. (NWA Democrat-Gazette/Carin Schoppmeyer)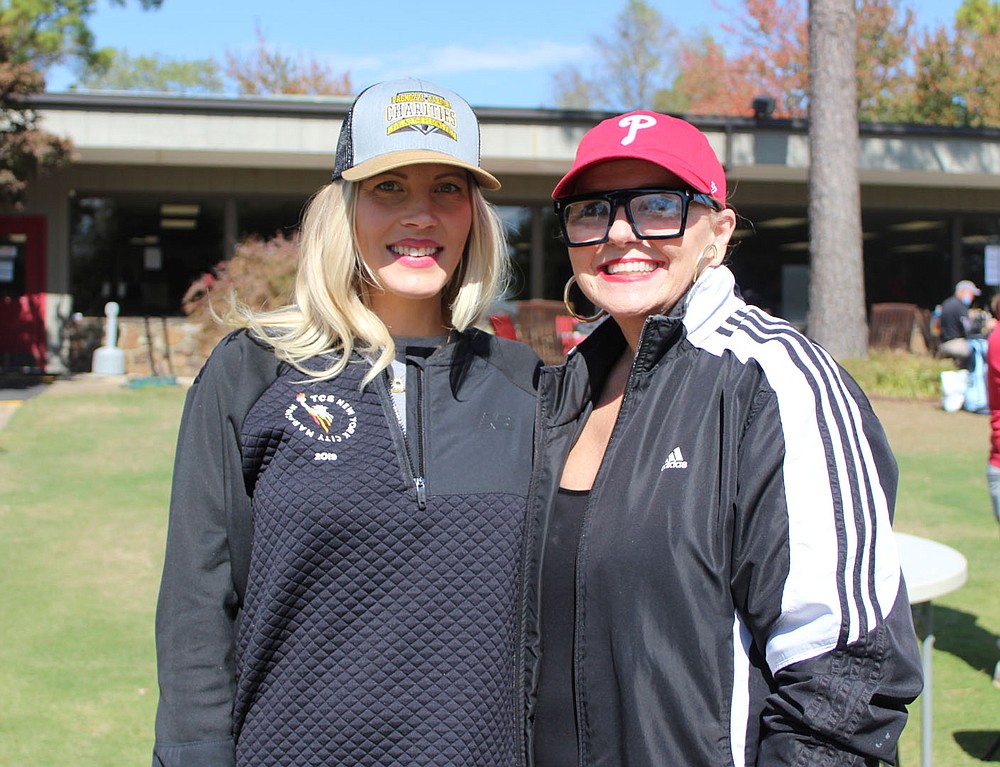 (NWA Democrat-Gazette/Carin Schoppmeyer)
More News
At a Glance
Charity Golf Tournament
Who: Pagnozzi Parker Charities
What: The 29th annual event helps the group offer sports and activities scholarships.
When: Oct. 16
Where: Paradise Valley Athletic Club in Fayetteville
Information: (479) 443-2550 or pagnozziparker.org