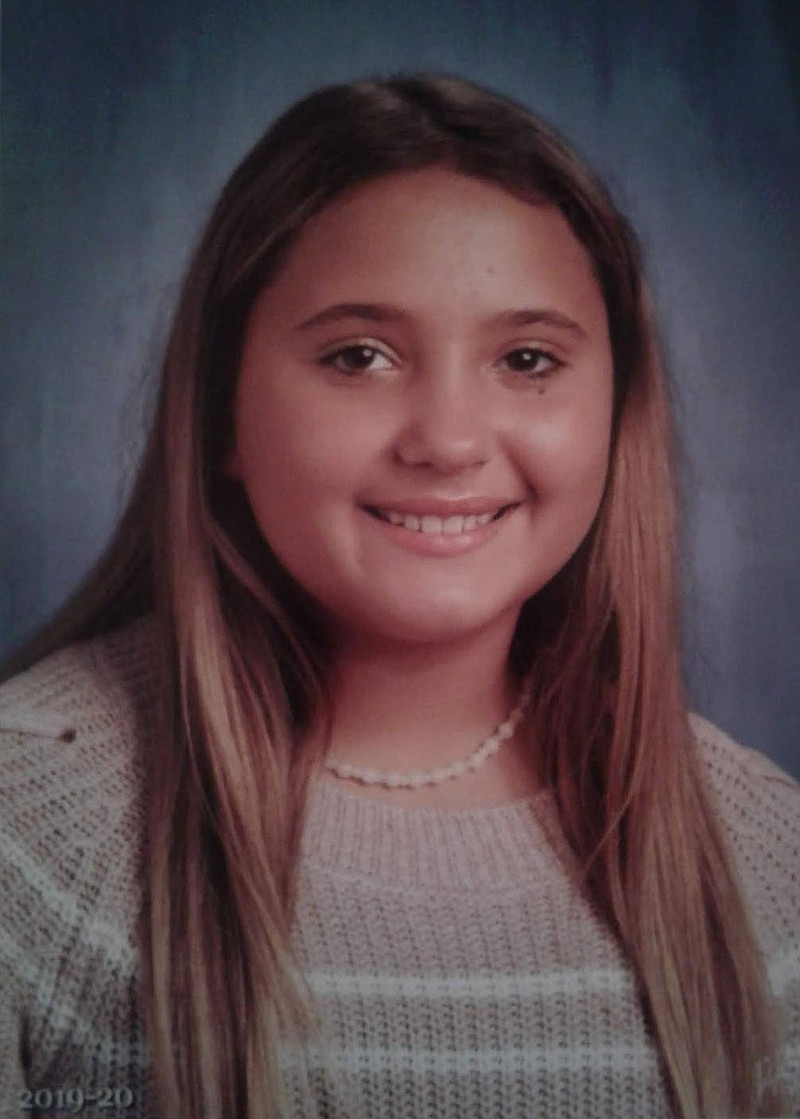 Hali Marie Smart
Hali Smart
Hali Marie Smart, 12, of Garfield, was awarded third runner-up for photogenic at the National American Miss Arkansas Pageant Oct. 9-11 at the Southern Hills Marriott in Tulsa, Okla. She will compete in the national pageant for ages 4-18 Nov. 22-28 in Orlando.
According to a press release, "the focus of the National American Pageant System is to create future leaders and to equip them with real world skills to make their dreams a reality. The program is based on inner beauty, as well as poise and presentation and offers an all American spirit of fun for family and friends. Emphasis is placed on the importance of gaining self-confidence and learning new skills, such as good attitudes about competition, as well as setting and achieving personal goals."
Hali is the daughter of Samantha Echols. Her activities include cheerleading, football games and four wheeling. She also enjoys spending time with family and friends. Her sponsors include her grandparents and Lewis Family Racing.
_
Penny Davis
A Rogers native, 2010 Rogers High School graduate and University of Arkansas School of Law alum is serving in the U.S. Navy aboard the guided-missile destroyer, USS Halsey.
Lt. j.g. Penny Davis is the ship's combat systems fire control division officer, serving aboard USS Halsey homeported out of Pearl Harbor, Hawaii. Halsey is under way in 7th Fleet conducting operations in the Indo-Pacific while assigned to the forward deployed Destroyer Squadron (DESRON) 15.
__
Monserrat Saucedo
The Simpson College speech and debate team won the virtual Southwest Baptist University Derryberry Season Opener tournament Oct. 2-3, besting a field of 21 colleges and universities from across the country.
Monserrat Saucedo of Springdale contributed to Simpson's win, the second in a row for the program. Simpson, located in Indianola, Iowa, also won the debate competition at the Queen's College Big Apple Tournament.
Simpson scored 200 team points to win the overall speech and debate sweepstakes and best the field of 21 colleges and universities from across the country. Simpson was also named the top Pi Kappa Delta chapter at the tournament.
__
Send information about pageants, honors, awards and accomplishments to [email protected]
Sponsor Content
Comments