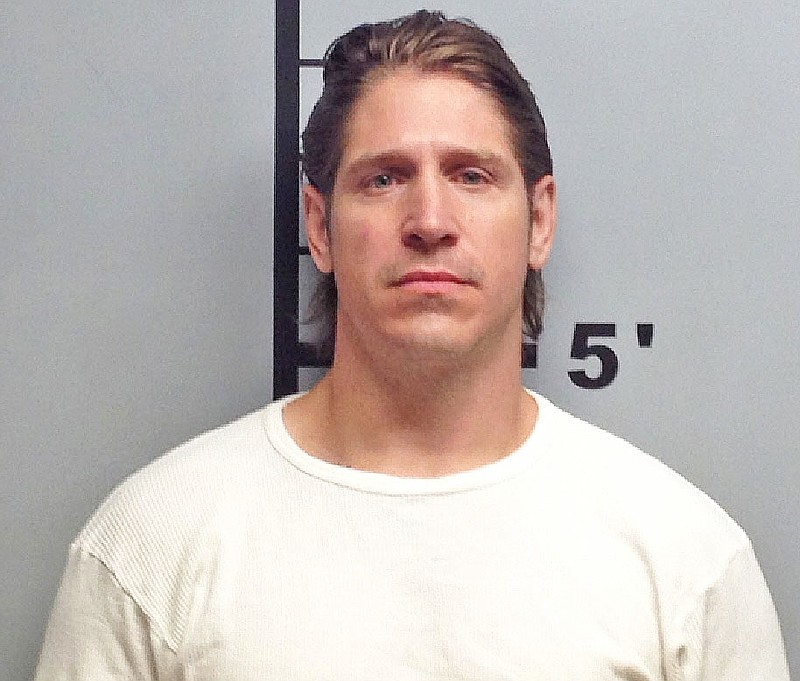 Zachary Harlan
BENTONVILLE -- A circuit judge granted a motion to reschedule a murder trial after Zachary Harlan's attorneys were exposed to covid-19.
Harlan, 34, is charged as a habitual offender with capital murder, aggravated residential burglary and theft of property. He has pleaded not guilty to the charges.
He's accused of killing Steven March in May 2018.
Chris Nebben, one of Harlan's attorneys, filed a motion asking Judge Robin Green to postpone the trial scheduled to begin Oct. 23.
Nebben told the judge at Wednesday's hearing Harlan's attorneys had inadvertently been exposed to covid-19 and had to quarantine for 14 days.
Green agreed the quarantine hampered Harlan's attorney from preparing for the trial.
She granted the motion and scheduled jury selection to begin April 21. She scheduled a pretrial hearing for April 19.
Springdale police officers found March's body May 14, 2018, at his Moulton Lane home. He was lying on his bed with dried blood on his head and face. He had an injury on the left side of his face and a cut on his neck, according to the affidavit.
Police found a broken knife under March's body. The knife was taken from a set on the kitchen counter, according to court documents.
An inmate housed with Harlan while he was in the Washington County jail told police Harlan confessed to killing March, according to court documents.
Stuart Cearley, chief deputy prosecutor, told the judge prosecutors waived the death penalty which means Harlan will be sentened to life imprisonment without the death penalty if he's convicted of the murder charge.
Harlan is being held without bond in the Benton County Jail.
Tracy M. Neal can be reached by email at [email protected] or Twitter @NWATracy.
Sponsor Content
Comments