On Sept. 23, Branson's Silver Dollar City kicked off its Harvest Festival -- "one of the most heralded crafts festivals in Mid-America and a true celebration of fall in the Ozark Mountains." The 1880s theme park, which is celebrating its 60th anniversary this year, has honed the festival -- featuring crafts, cowboys and pumpkins -- over multiple years, creating a legendary family-friendly event that pays tribute to craftsmen and cowboys alike.
Part of the particular charm of the festival, which will run from now through Oct. 31, is its element of interactivity: as the talented artists create in the park's square, observers can chat with them, asking questions about their work and learning about their skills.
"The demonstrating craftsmen are very important to the atmosphere of this long-running festival," says Silver Dollar City designer Kelly Eutsler. "Many art fairs highlight the finished products, but our festival is long known for showing how the crafts are actually created."
Equally as entertaining and educational are the demonstrations of the cowboys.
"By popular demand, we bring back the cowboys who entertain with practices of yesteryear," says Eutsler. "We have cowboy cooking on outdoor grills, the old Silver Dollar City stagecoach and its storytellers of western lore, cowboy artworks, and the honor of presenting the famed watercolor artist, Buck Taylor, whom many will remember from his role on the TV series 'Gunsmoke.'"
Chuckwagon demonstrations will include Food Network star Kent Rollins, and the Silver Dollar stagecoach will feature a posse of "wranglers."
Once the sun starts going down, all eyes turn towards the thousands of glowing pumpkins lining the streets of the park, casting a spooky glow over the proceedings. The hand-carved pumpkin art will include work created by nationally known pumpkin artist Barry Brown. The flavor of pumpkin is also featured in many of the foods offered during the festival, including cheesecake cones, cappuccinos, cinnamon rolls, funnel cakes, churros with pumpkin fluff and more.
And if crafts, cowboys, music and food aren't enough to keep you entertained, all of Silver Dollar City's rides are open for business during the festival, including the park's newest water attraction, Mystic River Falls. The raft ride features long, winding rapids, an eight-story, rotating lift and a waterfall billed as the "tallest drop of a water ride in the Western Hemisphere."
Underneath all the fun is a constant soundtrack of live western, bluegrass and country music.
"A getaway to Silver Dollar City may be just what we each need now -- to slip into another time and enjoy the sounds, tastes and smells of the harvest season," says Eutsler.
The park's website details the precautions that Silver Dollar City has put in place as a result of the covid-19 pandemic, including managing attendance capacity, temperature screenings, requiring face masks and encouraging visitors to maintain a six-foot distance from one another.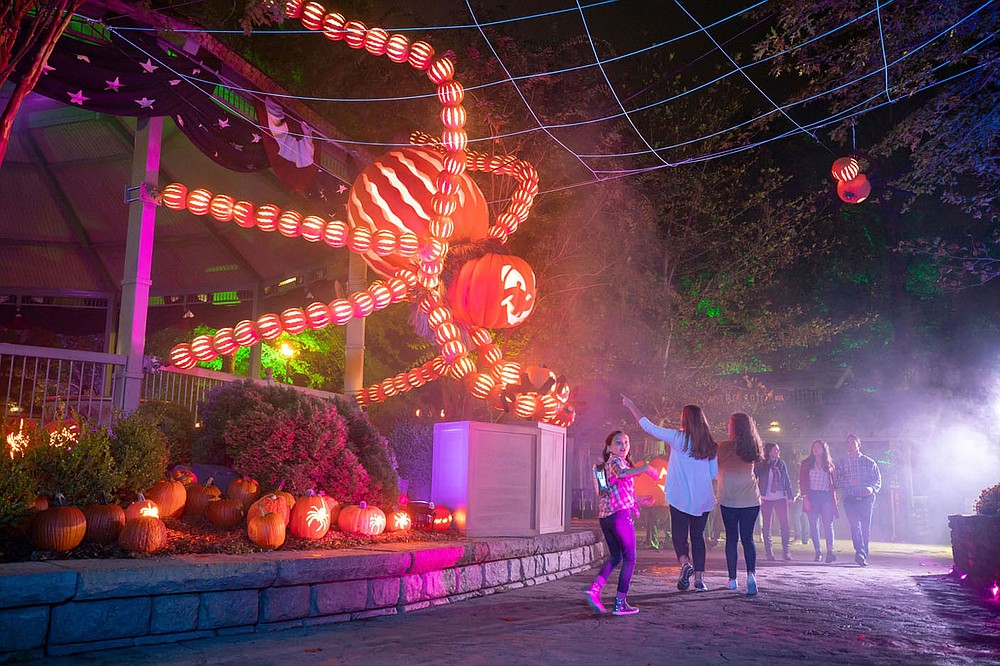 "A getaway to Silver Dollar City may be just what we each need now — to slip into another time and enjoy the sounds, tastes and smells of the harvest season," says Silver Dollar City's Kelly Eutsler. (Courtesy photo)
More News
FAQ
Harvest Festival
WHEN — Now through Oct. 31
WHERE — Silver Dollar City in Branson
COST — Ticket prices vary; see website for more information
INFO — silverdollarcity.com