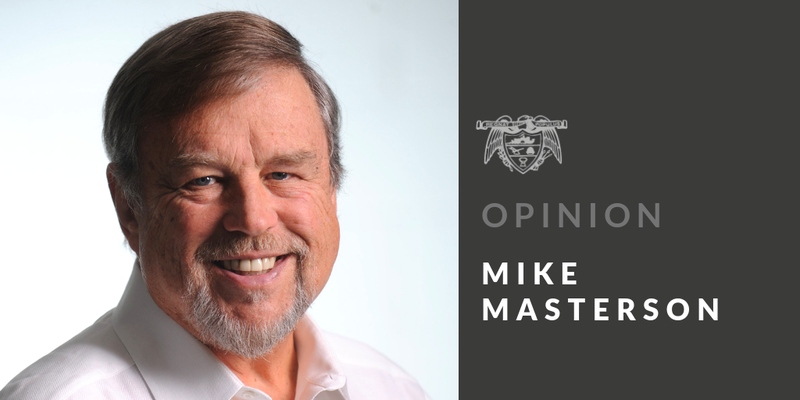 I've always appreciated homegrown Arkansas authors who use their available time and considerable energy to create entertaining books on many topics.
Of five I've read lately, one examines love, compassion and morality in a runaway technological age. Another delves into the wisdom and teachings of Chinese mysticism. There's also a children's Christmas book with an innovative approach toward combining yuletide celebration (Santa, decorations and gifts) with the intensely spiritual tribute to Christ's birth. There's another work on the fundamental nature of the universe, as well as a fascinating tribute to the Fourche River Valley.
Former prosecutor, FBI agent and 2nd District Rep. Ed Bethune has produced "The Thinking Spot." This 2020 offering is a sequel to his successful "A Pearl for Kizzy." He penned the latest fictional work after relearning fundamentals of biology and delving deeply into rapidly changing technologies. Bethune seeks to frame the challenges humanity faces as we wrestle with the avalanche of new technology, artificial intelligence (among my favorite topics) and genetic engineering.
His protagonist, Cassie, begins life as a secular humanist but evolves to a Christian worldview. "All too often the reverse is true in this modern era," he explains. "The changes in technology, genetic engineering and artificial intelligence are ... explosive, outracing the imagination."
The former GOP congressman's work generates excitement, is an easy read and delves into a timely issue in an evolving age where humans may one day become enslaved by their creations.
For the children
Mary C. Judy, a native of Harrison and 1991 graduate of Harrison High School, has become a published author for the first time with her illustrated children's book, "Interview With an Elf."
Published by Fulton Books of Pennsylvania, this mother's ingenious little book now available in e-books and paperback (hardback due later this month) introduces elf Biggie Millard, a columnist with the newspaper called "The North Pole Daily Times" founded by his grandfather, who decides to interview children about the holiday.
Described as an elf journalist who researches everything "naughty and nice," Millard has Santa's permission to accompany fellow elves on their nightly adventures to check on children. In one home Biggie hides in a bookshelf to watch a boy, Charlie, and girl, Caroline, whispering on their knees.
He introduces himself, asking if they'd agree to an interview. Both kids are thrilled to help.
Little Biggie asks why their hands were folded, eyes closed and they were whispering. Charlie (patterned after Mary's late beloved young cousin) explains they are thanking God "for Jesus and all his creation."
The elf becomes even more anxious to interview them about Baby Jesus. The children explain the meaning behind their decorated tree and about the holy family and sacred spirit behind Christmas. More Biggie books to follow.
Exploring I Ching
Dr. John Bomar of Hot Springs, a student of the late Edgar Cayce and Taoism with its I Ching book on the mystical nature of life, has published "Lao Tzu: The Way Through Change" by Starnette Press.
Bomar converted to Catholicism and has embraced the nature of spirit within our brief and fragile physical lifetimes. Much like Biblical parables, Bomar's work offers an easily accessible, reader-friendly view of ageless truths about living the best versions of ourselves.
He says studying the I Ching "put meat on the bones of my Christian faith," as he draws from one particularly relevant quote for 2020: "Hold fast to the ancient wisdom if you would influence the events of today."
Along the Fourche
Harmon Ray Seawel, a former member of the Arkansas House, has published "The Fourche River Valley," a paperback exploring the homeland of his Randolph County founding family.
As a devoted genealogist, Seawel does a fine job of capturing the imagination along the Fourche when it comes to fishing and bird hunting. He also explores the local culture along with the abundant humor and voices of his native county, which was his objective in writing this tribute to the natural beauty, earthy irreverence and many unique qualities of that river valley and gateway to Arkansas.
Deeper questions
Tom Knight, through iPress, has published the paperback, "Eternity, a Trilogy." It's an impressive, 593-page effort that addresses deeper spiritual matters of our age, including the realm of angels and ultimate enigmas of the afterlife.
As an ordained minister for a Little Rock homeless shelter, Knight dares to tiptoe beyond what we consider normal reality into a mystical experience stretching from the beginning of time to beyond the end of the universe as we recognize it.
In that regard Knight asks, "Would it be possible in Paradise to explore strange, eccentric worlds and exotic dimensions?" And he cites Matthew 13:35: "I will open my mouth in parables. I will utter things hidden since the creation of the world."
Now go out into the world and treat everyone you meet exactly like you want them to treat you.
--–––––v–––––--
Mike Masterson is a longtime Arkansas journalist, was editor of three Arkansas dailies and headed the master's journalism program at Ohio State University. Email him at [email protected]
Sponsor Content
Comments