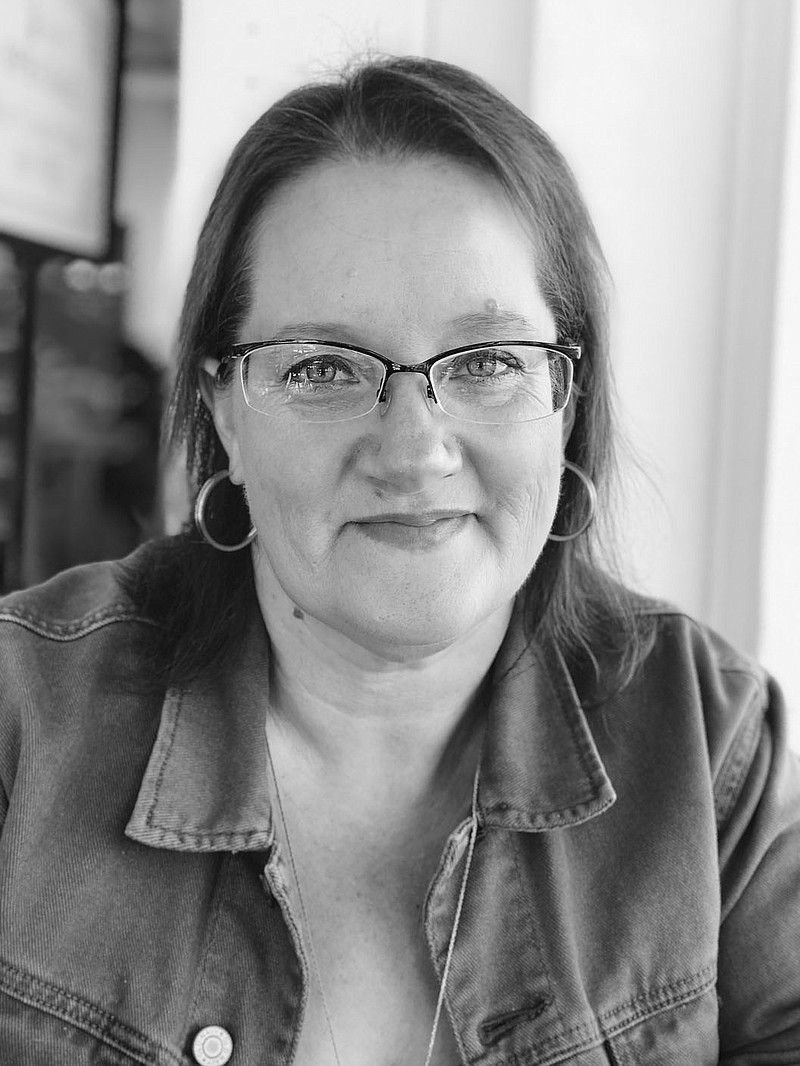 A Friend Indeed Fort Smith Museum continues mission despite covid-19 Caroline Speir Executive Director Fort Smith Museum of History
Caroline Speir
Executive Director
Fort Smith Museum of History
Tell us about your organization:
• Mission: The mission of the Fort Smith Museum of History is to collect, preserve and share the history and culture of Fort Smith and the surrounding region.
• Services provided: The Fort Smith Museum of History serves approximately 20,000 visitors annually. That number does not include outreach, community exhibitions and relations, school visits, website and social media visits, traditional media, telephone and email inquiries, and public research requests, totaling an estimated 300,000 annually. We offer programs directed toward Fort Smith history and regional and state history for children, in conjunction with curriculum-based projects and tours.
• Service area: Sebastian, Crawford and Franklin counties in Arkansas and Sequoyah and Leflore counties in Oklahoma
How is your organization's mission unique? The Fort Smith Museum of History has been in continuous operation since 1910, started by a group of women who wanted to preserve our area's history. They worked diligently to preserve the Commissary building belonging to the second Fort Smith -- which is where the "Commissary Museum" began, the forerunner to the current Fort Smith Museum of History. We have been a nonprofit since our founding in December of 1910. We currently house approximately 40,000 artifacts, all relating to the stories, people, places, events, businesses and eras of Fort Smith history. The larger mission is to educate and share this history with the public.
Why do you work for a nonprofit organization? Do you have a personal connection to the mission? If so, what is it?
I didn't intentionally seek out a nonprofit. It was more that an opportunity was available in my field, and it happened to be with a nonprofit.
I do have a personal connection to the museum's mission. My grandfather was mayor of Fort Smith when the city was in talks to restore "Parker's gallows." He appointed the restoration committee during his tenure as mayor. It would be after his death before the Fort Smith National Historic Site would open to the public. His daughter, my aunt, would spend 10 years as an executive director at FSMH. I suppose it's a full-circle thing. It's been fun to feel like a part of my love for the museum and its mission is simply carrying on a family and friend tradition.
What part of your job fills the most of your time? Listening. It's an invaluable tool. It opens up worlds.
What have you learned on the job that you didn't expect? How difficult it is to convince people that their part of their history in their place in time is so important to share -- that it is worthy. The events of the past are made up of acts that propel the stories we eventually learn. Some are smaller acts, some larger -- but the result is change and difference. Our history is made up of the acts that move and change us. Listening usually brings the story out.
What challenges face your organization? Foremost, funding. It is an ongoing struggle and goal to raise money. As a 501(c)3, we rely on our members, donors, grants and fundraisers for support --and they answer the call! We have wonderful supportive members and donors! However, each new idea or project requires new funding revenue so we have to sustain in order to grow and that takes planning and funding.
What upcoming fundraisers and/or other events does your organization have planned?
"UnMasked" is fundraising from a distance, a virtual fundraiser, conducted from a safe distance, as we keep your safety in mind. The financial impact of covid-19 has been devastating to the Fort Smith Museum of History. During these times of covid-19 closures and social distancing, our museum has not been able to host visitors who seek to learn about the history of our great city and the region, collect artifacts, enjoy our soda fountain or participate in our events.
To avoid large social situations, we've created "UnMasked" as our fundraiser to playfully "un-invite" you to not join us in person, but rather aid our unique museum in these times of financial need from the comfort and security of your own home.
Please join with us to ensure the future of our history for another 110 years and counting by making a tax-deductible donation online at fortsmithmuseum.org, by phone at (479) 783-7841, by email at [email protected], or by dropping by the museum at 320 Rogers Ave. in Fort Smith.
More News
"UnMasked": Fundraising from a Distance
Who: Fort Smith Museum of History
What: Online fundraiser
When: 9 a.m.-5 p.m. Oct. 10
Where: fortsmithmuseum.org/unmasked
Information: (479) 783-7941 or [email protected]
— Carin [email protected]
Sponsor Content
Comments