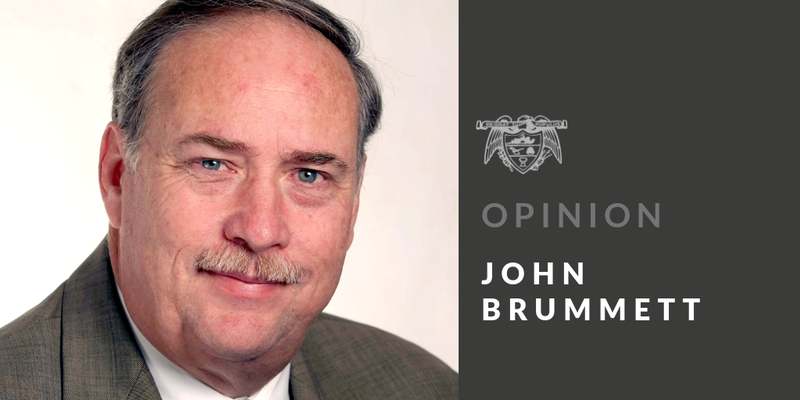 Let's be fair to Tommy Tuber-ville, a good ol' boy from south Arkansas who made something of himself as a college football coach.
On the one hand, it's not good that, in riding the Peter Principle to the U.S. Senate, he has come to represent all that's folly about Trumpism.
On the other hand … we'll get to that briefly at the end.
Tuberville, from outside Camden and an undergraduate PE-studies major at Southern Arkansas University in Magnolia, agreed to let Trumpians run him for the U.S. Senate in Alabama. They tabbed him on a cynically dumbed-down calculation of his certainty to win in a state crazed by Donald Trump and football. The certainty was based on Tuberville's football celebrity from coaching Auburn to a 12-0 season.
The Senate seat had fallen into unlikely Democratic hands—unlikely in that Alabama is at least as far-gone to the right wing as Arkansas. It happened because Trump had selected and then abused Jeff Sessions as his attorney general. The Republicans wound up nominating for the Senate vacancy a creature so horrible that he could somehow lose to the Democrat even while Trump-endorsed.
With the Republicans at risk of losing the Senate in the just-completed elections, Alabama offered a rare Republican gain in running against the short-term Democrat, who was merely filling out a latter-stage term. To make the win doubly certain, Trump advocated Tuberville's shallow celebrity.
Tuberville had wide name identification and wouldn't need to campaign because Republicans across the country would lavish him with money to cement their one vital opportunity for a Senate gain.
Tuberville kept a low profile and won by a wide margin to go to the Senate, where, at least by design, he would vote as Mitch McConnell directed in service to whatever Trump wanted.
All he'd need was to recite the modern conservative mantra—guns good, abortion bad, taxes bad, Pelosi bad, AOC bad, Schumer bad, de-fund-the-police bad, Trump sent from the Lord.
Some view Senate membership, even still in the dysfunctional age, as more than a warm body attached to strings pulled by a megalomaniacal president and a majority leader who controls autocratically the entire agenda and process in what once was a famous deliberative body.
In more democratic and meritocratic times, an intellectual Democratic U.S. senator like J. William Fulbright could rail against the immoral war of a president of his own party. An independent-minded senator of eloquence like Dale Bumpers could come to command the Senate floor spontaneously as he argued—eventually with unexpected success—against the permission to commercialize a great American battlefield.
As the senator-elect, Tuberville gave an interview last week to an Alabama news service. In it, he said he was pleased to have been assigned a nice office in the Dirksen Senate Office Building and could use it to raise money for Georgia's Republican Senate candidates. He said the Republicans needed to hold the Senate because the founders never meant for one party to control all three branches of government, which he called the House, the Senate and the executive. And he said it alarmed him that half the country would choose socialism, considering that his dad fought 76 years ago to free Europe from socialism.
I debated whether to let that paragraph stand without further comment, trusting the readership to be more qualified for U.S. Senate service than Tuberville.
But, just to be clear: It's against Senate ethics rules to raise money in a Senate office building. The three branches of government are the legislative, executive and judicial, and there is no rule against one party controlling the House, Senate and presidency, as, indeed, the Trump party did for two very recent years. And Tuberville's dad fought in Europe against German Nazi fascism, which was right-wing and murderous, not socialistic.
Trumpians dismissed Tuberville's interview as a misstatement akin to Barack Obama's once referring to "57 states."
Obama indeed made a misstatement. But Tuberville revealed pervasive ignorance, as well as the arrogance of that ignorance, given that he thought he actually was worthy of going to the U.S. Senate and competent enough to sit for an interview.
But I began by saying we should be fair. So, let's.
Clearly, Tuberville's failing is wholly ignorance, which can be overcome with learning.
And he was known, as a coach, as a bit of a riverboat gambler given to an independent streak and apt at any time to change teams.
It's possible that, over these coming six years, he might detach from the puppet strings, learn a little something and rise against his controllers.
We can hope for a day when Tuberville drawls, "Uh, Mitch, I was a head coach, not a career assistant. So, I think I'm gonna call this play myself. You'd best get out of my way. I'm fixin' to go for it on fourth-and-eight from my end of the field."
—––––– –––––—
JohnBrummett,whosecolumnappearsregularly in the Arkansas Democrat-Gazette, is a memberoftheArkansasWriters'HallofFame. [email protected] . Read his @johnbrummett Twitter feed.
Sponsor Content
Comments