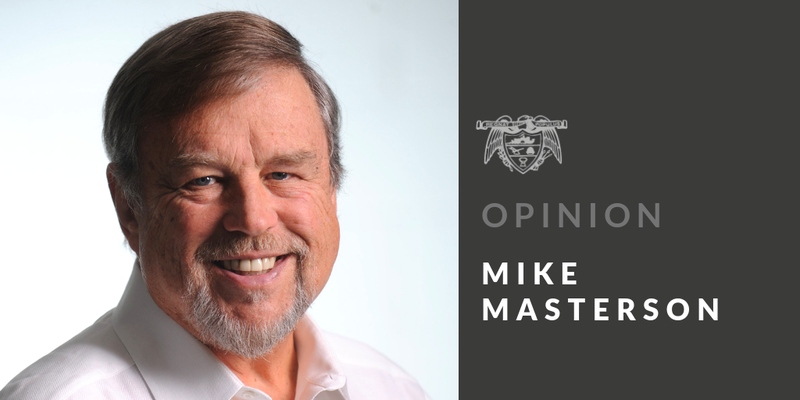 Each of us should take care in today how we vent our frustration and anger on social media.
Ill-conceived words can prove disastrous to one's reputation and employment, even landing them in The New York Times, Washington Post and on NPR.
Take Marshall's now former police chief, Lang Holland, who discovered that harsh truth the hard way last week when he apologized, then resigned after sharing hate-filled screeds advocating violence on the social media site Parler.
Long considered a capable decorated law enforcement officer throughout Searcy County (who once was shot in the line of duty) Holland wisely chose to resign after publicly sharing the inflammatory and threatening messages in the wake of the presidential election.
For instance, as reported in the Harrison Daily Times last week, Holland posted to that site that Trump supporters should "hang" Democrats in response to the election results that favored Joe Biden.
"Death to all Marxist Democrats. Take no prisoners, leave no survivors," read one post that shared a QAnon meme claiming, "We are literally refighting the Revolutionary War."
The Times quoted other posts: "When this is over and Trump is President for 4 more years. Do not go to sleep. Do not forget what these Marxist Democrat b*ds have tried to do. When you see one in public get in their face do not give them any peace. Throw water on them at restaurants. Push them off sidewalks. Never let them forget they are traitors and have no right to live in this Republic after what they have done."
The newspaper also published an earlier threatening post that sounded to me as it was written by a person requiring help: "Every patriotic American should work overtime to totally destroy the Democratic Party F--- THESE B-----DS show no mercy to them and all who follow them. Smash the homes and property Smash their pathetic lives. Run them out of this country."
It didn't take long for Marshall Mayor Kevin Elliott to leap to the community's defense, also reported in the Times. "The Marshall community does not in any way support or condone bullying or threats of violence to anyone of any political persuasion. We condemn it!"
And it was understandable to accept Holland's resignation from a public position that serves all citizens, one that demands wisdom and restraint.
This episode in a small Ozarks community strikes me as a sad example of the anger and animosity seething in many areas across America today as the divide between us widens.
Hopefully, this painful event has been a learning experience for Holland, who saw his career and world come crashing down around him as consequences to his choices.
He's not the only public official to recently suffer from ill-advised social media postings since the election.
A respected veteran wildlife officer with Arkansas Game and Fish resigned from his job last week during an investigation into his posting a racist meme and "inappropriate comments" on his Facebook account.
Cold-case arrest
A news account by reporter Joseph Flaherty the other day told the gratifying story of dogged Arkansas State Police investigators solving a 16-year-old murder near Melbourne.
Those responsible for the arrest of 44-year-old William Miller of Cottage Grove, Ore., in the murder of 22-year-old Rebekah Gould deserve a commendation for never giving up. Miller's extradition to Arkansas is pending.
Although it remains unclear what evidence arose to prompt Miller's arrest, Gould's long-suffering family understandably was pleased and grateful.
Gould, whose story was featured in 2018 by Catherine Townsend in her popular national podcast "Hell and Gone," vanished in September 2004 after leaving a Melbourne convenience store. Her body was recovered about a week later.
I believe Townsend also deserves kudos as a podcast journalist for her dogged pursuit of this case.
Townsend also came to Arkansas in 2019 to research and produce a podcast about the notorious 1989 death of 16-year-old Janie Ward of Marshall. Having spent four years investigating Janie's death, I became well familiar with official mishandling in her cold case.
But despite boxes of information and evidence compiled years by Janie's late father, Ron Ward, Townsend's podcast about her death at a teenage beer bust in the mountains outside Marshall reached no logical conclusion as to its manner.
Admitted ignorance
As covid-19 continues sweeping across our nation, I admittedly still don't comprehend how it travels so far and fast. I understand the months of warnings about wearing masks, hand-washing and social distancing.
Yet I also see many masked people when I'm in public and hand sanitizer available in every store. Still, we've lately averaged at least 1,000 new cases daily in Arkansas alone.
In my ignorance, I must imagine there are more insidious, perhaps unrecognized, forms of transmission required to maintain such a torrid infection rate.
Now go out into the world and treat everyone you meet exactly like you want them to treat you.
--–––––v–––––--
Mike Masterson is a longtime Arkansas journalist, was editor of three Arkansas dailies and headed the master's journalism program at Ohio State University. Email him at [email protected]
Sponsor Content
Comments