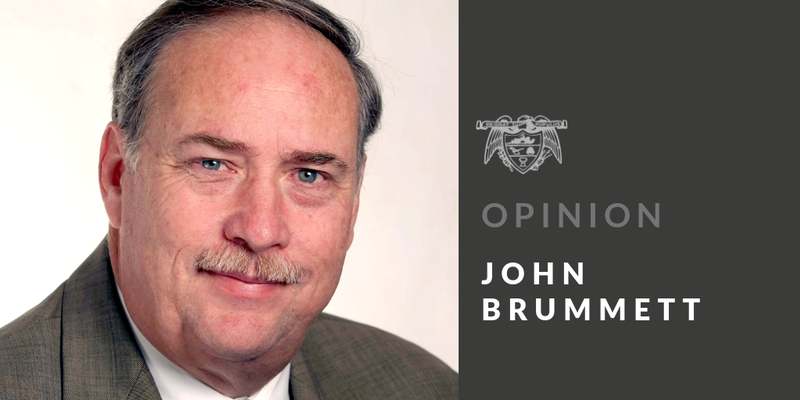 My compliments to the discernment of the American electorate in 2020.
Closer consideration reveals that, in the collective action of more than 145 million of them, the nation's voters fashioned a clear and clever--and rather sane--split decision.
They decreed that Donald Trump had simply behaved too badly and besmirched us entirely too much to warrant four more years. They wanted relief.
But they decreed at the same time that the Democratic policy alternatives were to be avoided as well. They weren't comfortable with hints of socialism and police defunding and mandates for major instant behavioral and economic changes to deal with the climate.
So, they chose ousting Trump and weakening Nancy Pelosi.
They reduced Pelosi's majority in the House while installing at most--depending on blue-ing Georgia in January--a 50-50 U.S. Senate that probably won't be able to add seats to the U.S. Supreme Court or end the filibuster.
Pelosi tweeted the day after the elections that voters had given Joe Biden a mandate for the Democratic agenda. She had to say that, because it's her job to overstate in partisanship, though it was not remotely so.
The voters gave Biden a different but clear mandate. It was not to be Trump. It was to give us relief from the hate and the heat and the infantility and the drama.
Otherwise they made clear they'd just as soon not get much done except maybe a better coronavirus plan, perhaps a second round of stimulus and, conceivably, and I'm assuming and reaching here, enactment of Biden's proposed tax increase on the richest to help pay for that.
The deficit would be scary if we had time to worry about it.
Biden got off to a good start as president-elect. He wore a mask. He set up a coronavirus task force of new scientific and medical blood. He didn't tweet. He ridiculed no one publicly. He called no name. He let the word go out that he'll be doing executive orders after he formally takes office to undo a few of Trump's. He reacted with self-assured calm to Trump's madness.
In all those regards, he was meeting his mandate not to be Trump.
Otherwise, Democrats had a bad election.
They simply cede too much of the country with their New York-San Francisco axis of leadership in Pelosi and Senate Minority Leader Chuck Schumer. Is there no Democrat left in between who might lead?
And that political disadvantage was compounded with the perhaps outsized attention paid to Alexandria Ocasio-Cortez and her socialism and Green New Deal.
Then there was the defund-the-police debacle.
Here's how all of that works: America is already quasi-socialistic with its safety net for the elderly, but only quasi, since health care is not provided by government doctors in government institutions. The question is whether we ought to expand our reliance on the quasi-socialist safety net. And America needs with some urgency to convert from fossil fuels to renewable energy sources, but the renewable industry will create replacement jobs by market forces, which the government can try to stimulate. While that would cost jobs in the current energy sector, new jobs would arise in the emerging renewable sector.
And the defund-the-police street cry doesn't mean that, exactly. It means redefining police work but for officers to keep responding to crime.
The immediately preceding paragraph offers truth, reasonable policy ... and dreadful politics.
If you ever find yourself saying anything like it in a political campaign in half to 60 percent of the country, just go ahead and start writing a gracious concession speech.
"We're not as crazy as we sound" is not an effective message.
The amazing thing is that Trump had so many personal negatives that he couldn't beat an opponent laden with all that.
Meantime, Trump continued defiling our nation by ridiculing and undercutting our democratic institutions in service to his own ego. He was droning on with lame but loud protests about some sort of stolen election, though no evidence existed.
And Senate Majority Leader Mitch McConnell was declining to contradict Trump, not out of personal deference to the madman or his position. but because he wants to stay majority leader.
McConnell's doing that will require that Georgia favor the Republican candidate in at least one of the two U.S. Senate runoffs in that state in January. For that, he'll need the riled-up Trump base in Georgia. So he dares not offend it.
The Georgia runoffs will be settled Jan. 5. Biden's inauguration will be Jan. 20. At some point during those 15 days, McConnell will need to work up the nerve to pat Donald lightly on that tightly sprayed hair and lament that he got cheated but explain that sometimes life is unfair, and that it's time to start doing a little packing.
--–––––v–––––--
John Brummett, whose column appears regularly in the Arkansas Democrat-Gazette, is a member of the Arkansas Writers' Hall of Fame. Email him at [email protected] Read his @johnbrummett Twitter feed.
Sponsor Content
Comments