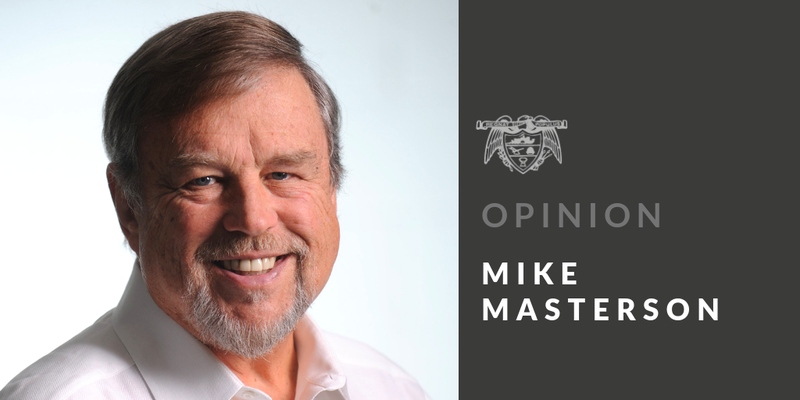 As with some Razorback coaches, one of my favorite sports films is the 1986 basketball classic "Hoosiers," starring Gene Hackman. It's the remarkable story loosely based on the team from the tiny farming community of Milan, Ind., who overcame enormous odds to win the 1954 Indiana state high school basketball title with fewer than 10 players.
I'm betting few readers know that Arkansas had its own version of Hoosiers that in some ways is even more unlikely and dramatic.
The Harrison Daily Times recently reviewed the story of the 1921 boys' high school basketball team from little Leslie in Searcy County, coached by a woman, Irene Jones, who overcame many limitations to stun the state that year in Little Rock.
The Leslie team, with six regular starters who played basketball only outdoors, was one of those uniquely talented teams that, despite small numbers, became a consistent winner among area schools.
The team (then the Mountain Ripples, later the Bulldogs) played well enough in the 1920-21 school year to qualify for the statewide tournament in Little Rock.
The Times' sports editor Jeff Brasel told the story the other day of how all the odds also were stacked against Leslie as team members struggled to get to Little Rock and compete in their first-ever state tournament.
In those days the only way they could travel was by train. But in Leslie the schedule was erratic at best. They packed their bags, got ready, then waited patiently on the station platform on Monday. No train arrived. It was the same disappointing outcome each day until it appeared they wouldn't make the tournament after all.
Finally that Friday, players heard the distant whistle. Everyone was thankful several minutes later as it finally chugged into town. Nine excited players and their coach boarded, uncertain of whatever awaited in the capital city two hours south.
In Little Rock, the boys from Leslie saw competing teams from larger towns across Arkansas. They also met the accomplished Little Rock High coach, Earl Quigley, whose teams had won three of the previous four state titles and six of the 12 state championships that began in 1909. He took pity on the undermanned team from the Boston Mountains. He graciously helped find them lodging and a place to practice indoors with only limited time remaining until competition began.
Coach Jones also sought guidance from the Little Rock coach on the art of playing indoors. When all was said and done, the Leslie players realized the dimensions of their court were the same as the outdoor court back home (and lots less windy or wet).
Leslie won its first game, as did Little Rock. As days progressed, both teams kept winning, and it seemed destined the Goliath of Arkansas high school basketball might well face the talented and unintimidated David from the hills in the final game.
Then, in what many described as the best game of that year's tournament, Irene Jones and her limited team that had never played indoors defeated Little Rock 24-21. They returned as hometown heroes with a proud coach who had become the first female to lead a boy's high school team all the way to a state title.
Brasel said that state championship honor stood till 2001 when coach Barbara Wilburn led Marked Tree to the state title.
So if you happen to catch a replay of the engrossing "Hoosiers" one evening, feel good that our state had its own version of an enormous high school basketball underdog facing seemingly insurmountable odds arising victorious--even without Gene Hackman in the locker room.
Ranking universities
Which higher-education institutions in Arkansas do you believe are the best we have to offer? The University of Arkansas? Arkansas State University?
Well, you may be as surprised as I was to hear the results of WalletHub's evaluation. After comparing some 30 graded aspects of 1,009 colleges and universities nationwide (including those in our state) on student selectivity, cost and financing, faculty resources, campus safety, campus experience, as well as educational and career outcomes, it determined that Hendrix College in Conway sits atop the list.
Each aspect was graded on a 100-point scale, the website explained, with a score of 100 representing the best school performance and the most favorable conditions for undergraduate students both during and after attendance.
WalletHub executives said they determined each school's weighted average across all aspects to calculate an overall score, which was used to rank-order the sample.
Here in order is how their analysis shook out for what they determined to be Arkansas' 10 leading colleges and universities: Hendrix College, Harding University, Lyon College, John Brown University, Ouachita Baptist University, University of Arkansas Little Rock, University of Arkansas, Arkansas State University, University of Arkansas at Pine Bluff, and finally, Southern Arkansas University.
--–––––v–––––--
Mike Masterson is a longtime Arkansas journalist, was editor of three Arkansas dailies and headed the master's journalism program at Ohio State University. Email him at [email protected]
Sponsor Content
Comments