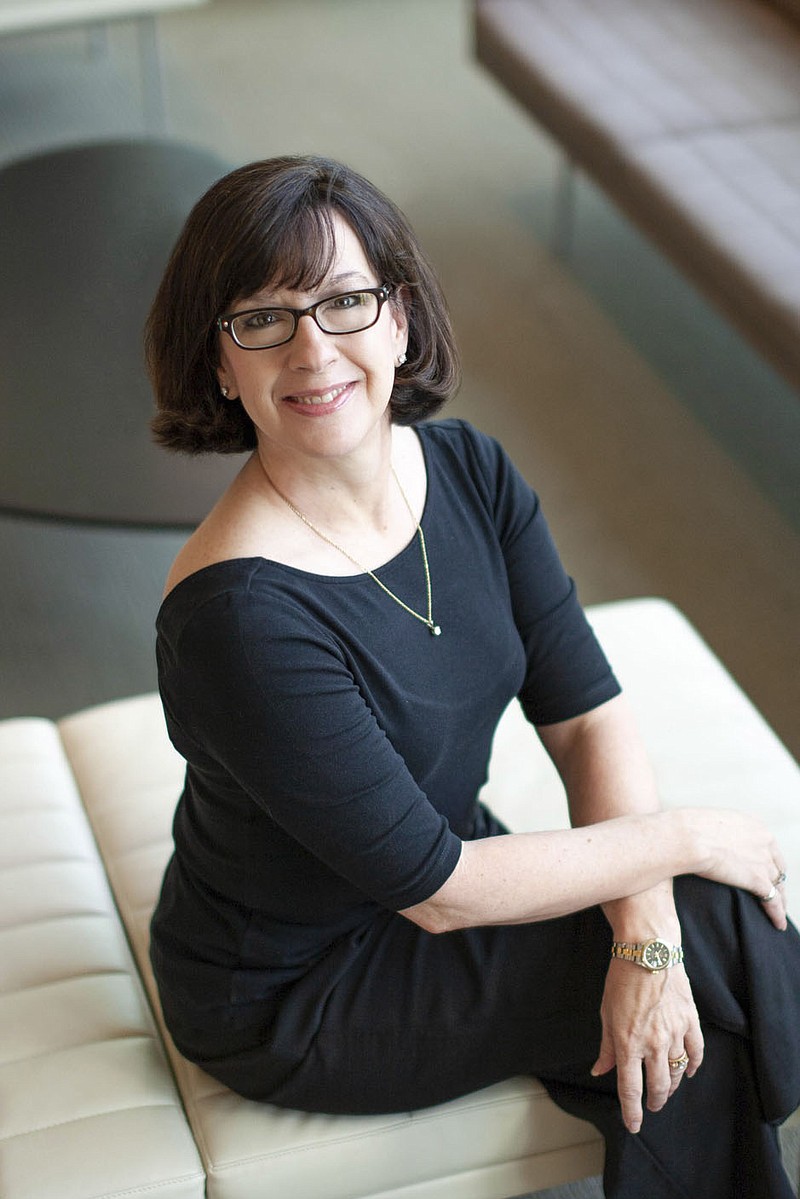 Melissa Schoenfeld Western Arkansas Ballet Executive Artistic Director
Tell us about your organization:
• Mission: To create a community dedicated to the arts through quality dance education, training and performance.
• Services provided: Teach ballet, tap, pointe, jazz, modern, hip-hop and adult classes to ages 4 to adult. Also to provide outreach dance programs to other nonprofit organizations and schools. Provide quality performances throughout our area.
• Service area: Arkansas/Oklahoma River Valley.
• Average number of people served annually: Including our academy, company, outreach programs, performances and fundraisers, 11,347.
How is your organization's mission unique? Western Arkansas Ballet is a nonprofit dance academy and regional ballet company. That means that our academy and company are governed by a board of directors. Most dance schools have a for-profit school and a nonprofit company. Having our full organization under the direction of a board of directors enables our staff to use their gifts and talents to their fullest.
Another aspect of Western Arkansas Ballet is that we are one of two members of Regional Dance America in the state of Arkansas. This is a national organization of nonprofit regional dance companies. Each year each RDA region holds a Festival where the member companies attend classes during the day and perform in the evenings.
We are the only nonprofit dance academy and regional ballet company that has scholarship funds for children that have the desire to dance but not the financial means to afford classes.
Why do you work for a nonprofit organization? Do you have a personal connection to the mission? If so, what is it? This job is my first job out of college. I graduated from the University of Oklahoma with bachelor's and master's degrees in ballet pedagogy. I was hired as the artistic director in 1988 and then given the title of executive artistic director 10 years ago. My personal connection to our mission is education in all areas.
What part of your job fills the most of your time? Teaching.
What have you learned on the job that you didn't expect? Learning how to grow sponsors, relationships with underwriters and party planning. Also how dance helps children grow not just with physical activity but also life lessons.
What challenges face your organization? Fundraising and communicating our mission to our community are very challenging. When people think of ballet, they generally think of little girls in pink tutus. We are so much more than that.
Are there volunteer opportunities in your organization? What are they? We love volunteers! We have volunteers to help with our performances on both sides of the curtain. We have volunteers that will help support, organize and work our fundraisers.
What upcoming fundraisers and/or other events does your organization have planned?
On Nov. 22, Western Arkansas Ballet's annual Sugar Plum Fairy Tea will be held at our studios, 4701 Grand Ave. in Fort Smith. This is a fun event where children come and meet Clara, the Sugar Plum Fairy and other characters from "The Nutcracker." This year the children will have the opportunity to be a character in "The Nutcracker" with learning dances from the ballet. The children will be taking home crafts, photos and treats. The first seating is 1-2:30 p.m. and the second seating is 3:30-5 p.m. Tickets are available on our website, WABallet.org.
Our sponsors for the 2020 Western Arkansas Ballet Sugar Plum Fairy Tea are Sacran Fine Art, Arvest Bank, Fort Smith Montessori School, Ron & Sydney Fulbright, Hardin, Jesson & Terry PLC, Johnson Dermatology, Rheem, First National Bank, Armstrong Bank.
More News
Sugar Plum Fairy Tea
Who: Western Arkansas Ballet
What: Characters from The Nutcracker, crafts, photos, treats
When: 1-2:30 p.m. or 3:30-5 p.m. Nov. 22
Where: Riverfront Glass Pavillion in Fort Smith
Tickets: $30
Information: (479) 781-0152 or waballet.org
— Carin [email protected]
Sponsor Content
Comments