U.S. Rep. French Hill, R-Ark., speaks on the floor of the House of Representatives at the U.S. Capitol in Washington on Thursday, April 23, 2020, in this image from video. - Photo by AP / House Television
U.S. Rep. French Hill, the Republican congressman from Little Rock, will be among the top incumbent targets by Democrats hoping to expand their control of Congress in this November's elections, a campaign wing of the party announced Thursday.
The Democratic Congressional Campaign Committee said in a news release that it was adding Hill's challenger in this year's elections, state Sen. Joyce Elliott, D-Little Rock, to its "Red to Blue" program targeting 19 House districts, most of which are held by Republicans.
The campaign committee had previously added Arkansas' 2nd Congressional District to its "offensive battlefield" of 46 Republican districts. Both designations are boosts for Elliott, indicating that national Democrats are prepared to invest more money and campaign resources in an attempt to flip the district.
"Elliott has earned a spot on the Red to Blue program by surpassing aggressive goals for grassroots engagement, local support, campaign organization and fundraising," the statement from the committee said.
Hill's campaign team responded to the announcement Thursday by casting Democratic aims as "wishful thinking."
"Sadly, this nothing-new approach from their broken playbook does nothing to help Arkansans here at home," said Judith Goodson, Hill's campaign chairwoman, in a statement.
Hill has a significant cash advantage over Elliott, who announced her candidacy in November. The incumbent's campaign ended March with more than $1.2 million cash on hand, compared to Elliott's $341,529 available to spend.
In a statement released by her campaign Thursday, Elliott said she was "humbled" to be named to the top tier of Democratic candidates.
"Being named a Red to Blue race will make it possible for us to further share our message of expanding health care coverage, lowering prescription drug costs, and creating economic opportunity for everyone," Elliott said.
The 2nd District has recently been the most competitive of the state's four congressional districts, all of which are held by Republicans. The district includes Little Rock and its surrounding suburbs, as well as several more rural counties in central Arkansas.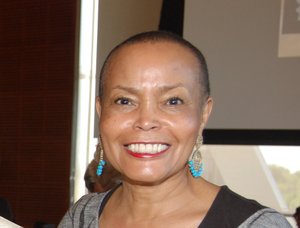 Photo by Democrat-Gazette file photo
Sen. Joyce Elliott, D-Little Rock, is shown in this file photo.
Metro on 05/31/2020
Print Headline: 'Red to Blue' program adds Elliott to mix
Sponsor Content
Comments