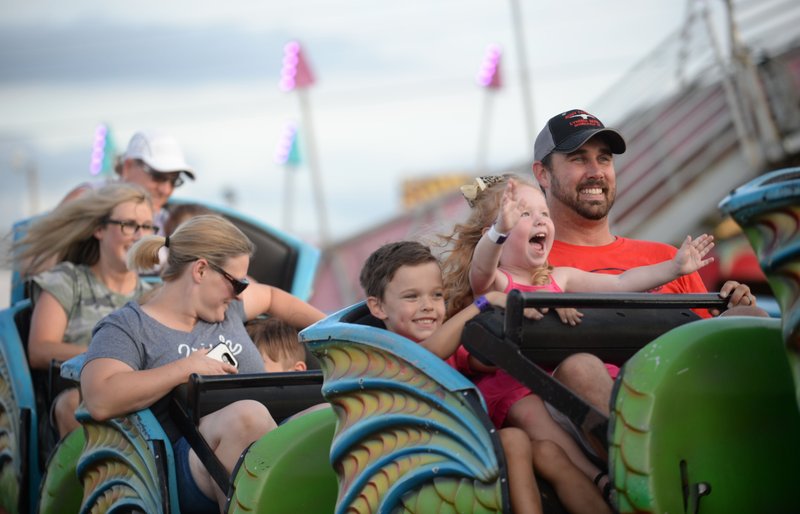 FILE -- Aaron Davis of Tontitown (right) smiles Friday, Aug. 9, 2019, as he rides The Cobra with his daughter, Nora Davis, and son, Hayes Davis, during the 121st Tontitown Grape Festival in Tontitown. (NWA Democrat-Gazette/ANDY SHUPE)
The 122nd Tontitown Grape Festival has been cancelled due to concerns amid the coronavirus pandemic.
"We feel this decision must be made in order to protect the safety of both our volunteers and attendees," festival organizers said in a Wednesday news release. "It is with very heavy hearts this decision was made."
Preparation for the event takes place months in advance, the release said. Organizers waited until the last moment to make the decision.
The event was originally scheduled to take place August 4-8, according to the release.
NW News on 05/21/2020
Print Headline: Tontitown Grape Festival cancelled due to covid-19
Sponsor Content
Comments