When the global health crisis closed arts organizations' doors across the country, Arkansas Philharmonic Orchestra's executive director Jason Miller was unwilling to give up one of the most popular events of the season: An Evening With the Maestro. So he took the event -- which pairs beautiful music with good wine and a five-course dinner -- online, so people could enjoy the evening at home.
"We love this event so much -- we do it three times a year, and it's become so popular," says Miller. "We thought this would be a really great experience, to try and figure out presenting online content, and how people will respond to having this in their homes."
Go Online!
APO
Limited tickets to tonight's event at $125 per person remained as of press time. Visit arphil.org/eveningwiththemaestro or call 841-4644 for more information.
Earlier in the shutdown, Miller and the APO helped support the community by helping to coordinate and distribute 1,200 meals to area health workers. But people have been sheltering-in-place for about nine weeks now, and they are ready for some entertainment, he says.
"I think, if we had tried to do this at the end of March, no one would have had the appetite," he says. "But today, people are much more open to asking, 'Can we try to support our local orchestra and chefs?' The response has been amazing. I'm really excited that so many people are willing to take this leap of faith with us."
A five-course meal created by Chef Michael Robertshaw of Persephone on Wheels and Three Cents an Acre with a perfectly paired wine from Huge Bear and Peachy Canyon will be delivered directly to patrons' doors. The evening's music, a Broadway-inspired set led by Maestro Steven Byess and performed by vocalist Elizabeth Jilka, was professionally recorded at Bentonville's Haxton Road Studios.
Miller says that it's difficult to plan the future of an arts organization within the pandemic.
"We're already trying to figure out, with the guidelines for indoor performances, how we can proceed with our coming season. Our first concert is scheduled for Aug. 15. It's a memorial concert for someone who was a founding patron of the orchestra, so we're considering maybe an invitation only, small audience, but we'll also stream it. ... That's why we haven't announced our season; we have to adjust for all of these contingencies."
Whatever happens, the 2019-20 APO season will be one for the books.
"It's a challenge. Orchestras don't tend to change very often, and this current season we're in, we've made a lot of changes -- we moved away from the Arend Arts Center to perform at Crystal Bridges Museum of American Art and The Record," Miller says. "We've focused on smaller ensembles. All of those changes really benefited us in this situation -- it's forcing us to be more creative and to think about technologies that, normally, an orchestra would never think about.
"Anybody that's been to a live performance of any kind knows that it's different [than a virtual performance] -- you get goosebumps, and that feeling in your chest from the bass. But it's the next best thing, and, in the meantime, we'll continue to offer content and try to give back to the community as much as possible."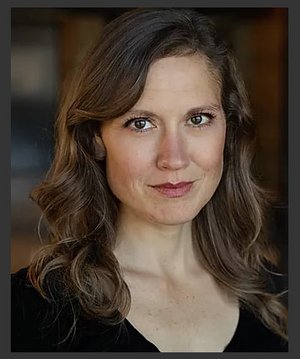 For tonight's "An Evening With the Maestro," Chef Michael Robertshaw will be providing a five-course meal to accompany the Broadway-inspired set led by Maestro Steven Byess and performed by vocalist Elizabeth Jilka (shown). (Courtesy Photos)
NAN What's Up on 05/15/2020